This post contains affiliate links and our team will be compensated if you make a purchase after clicking on the links.

It's that time of year again for the monsters to dig themselves out of hiding to terrorize a mountain full of scares at Six Flags Fright Fest.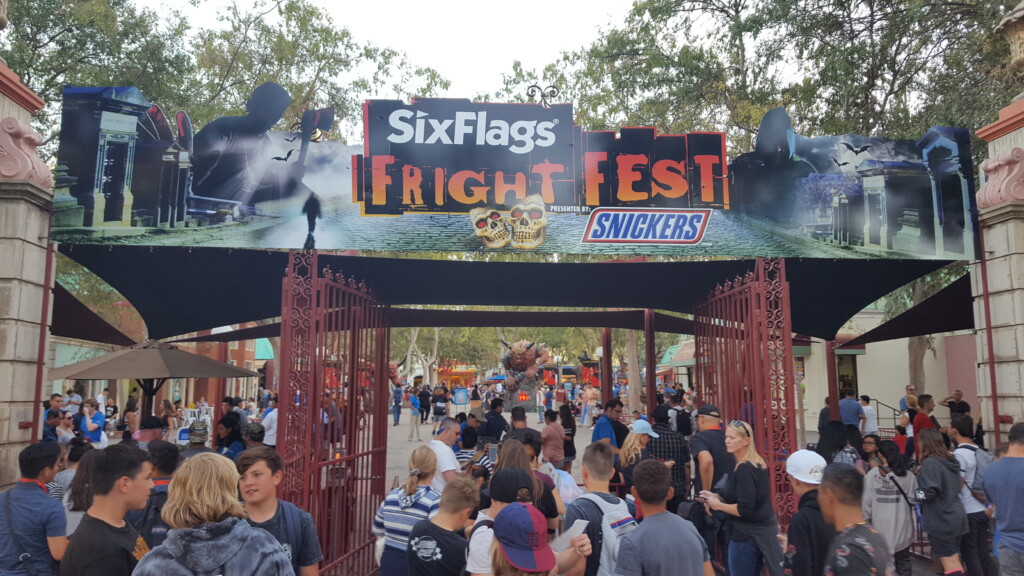 Entrance to the mazes is just an additional upgrade from day admission with VIP and Express options.  Be sure to keep your wristbands on for maze access.  Unlike other theme parks, Fright Fest is not a hard ticket event separating day and night guests.  Maze Passes can also be purchased in the Six Flags App.
A Dining with the Dead all-you-can-eat buffet  is also offered on Saturday nights in October.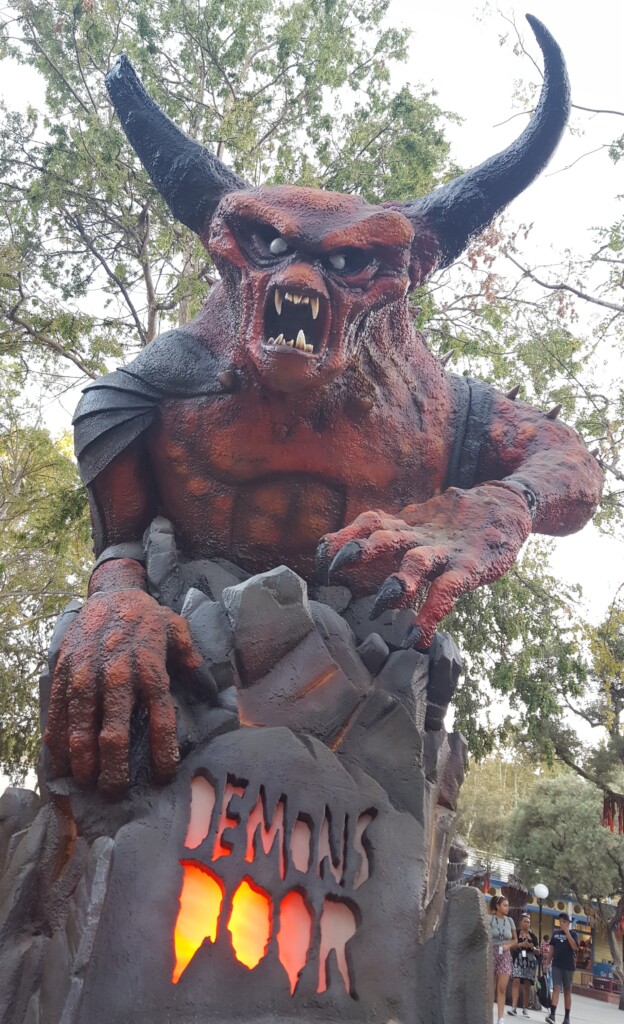 Enter the Demons Door Scare Zone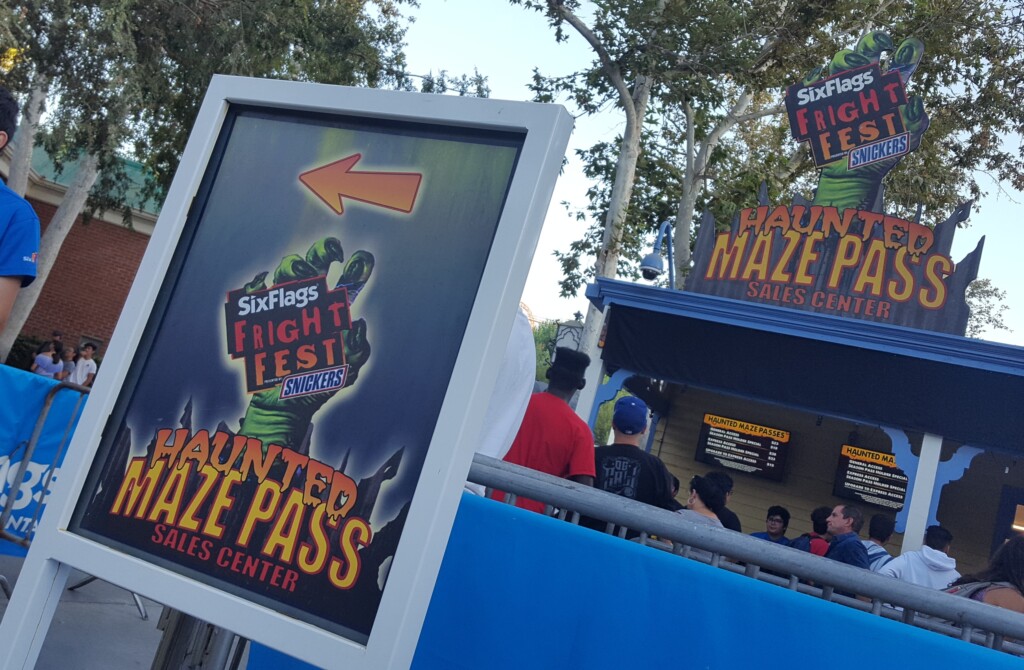 Your first rite of passage is thru a series of scare zones and live entertainment offerings.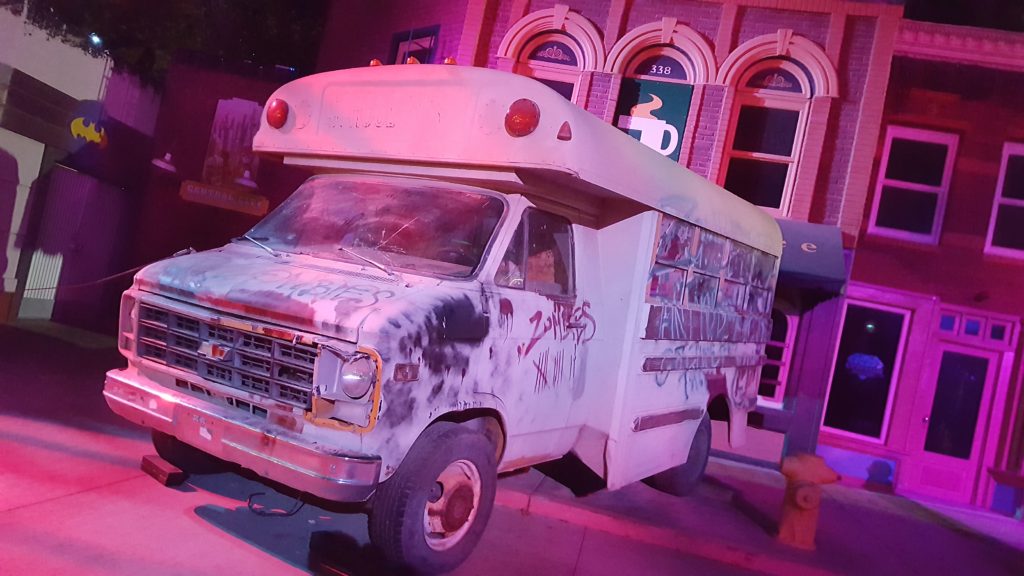 City Under Siege located in DC Universe is now overrun by unruly characters.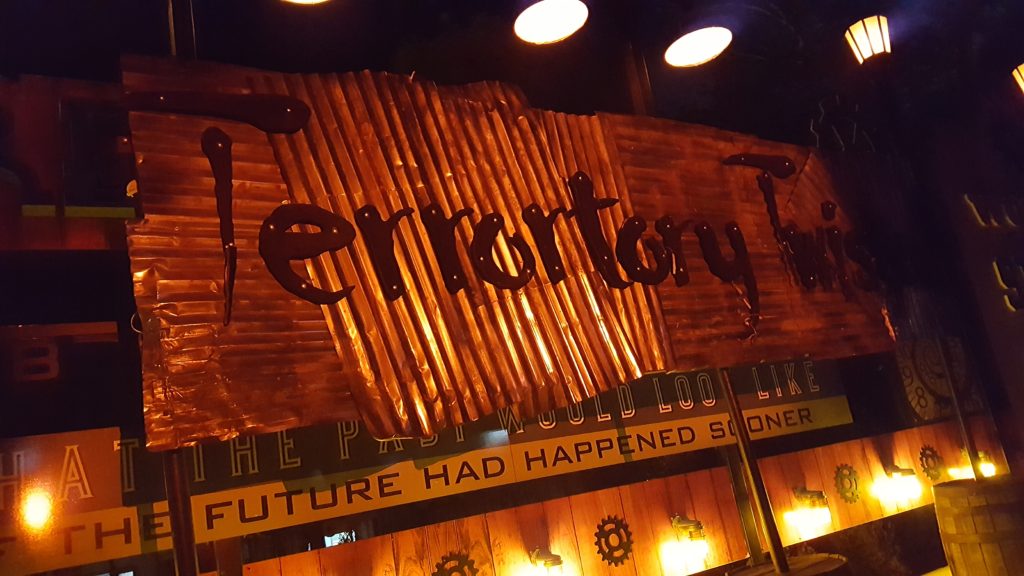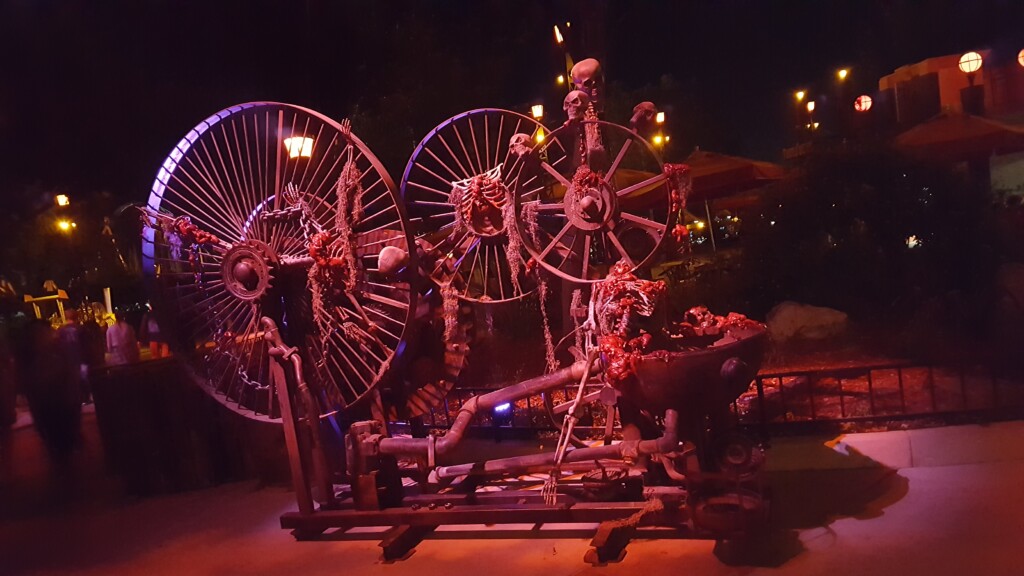 Twisted Colossus extends its steampunk theme and merges with fear resulting in TERRORtory TWISTED.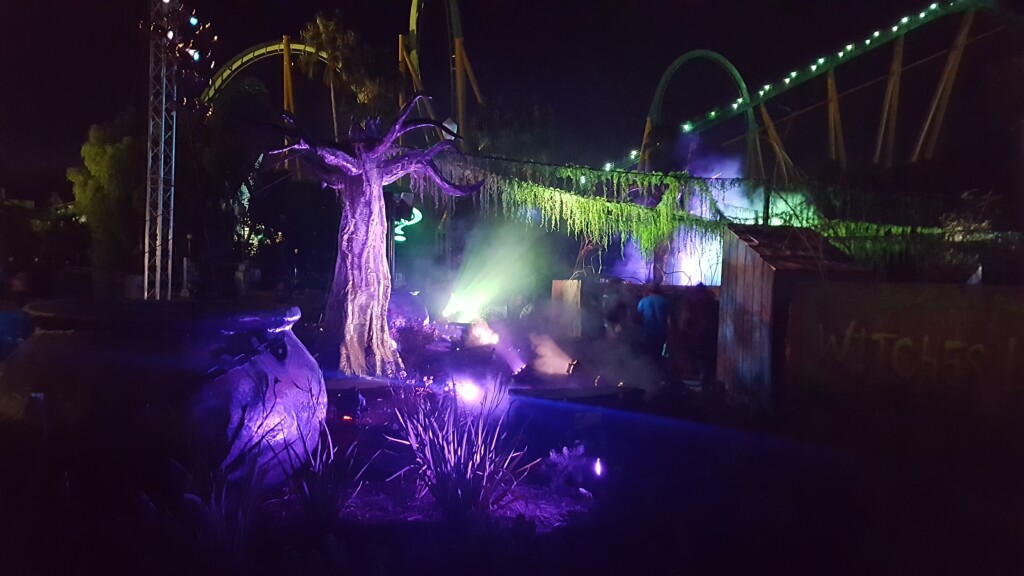 Witches Lair takes refuge at the entrance of Riddler's Revenge and Justice League: Battle for Metropolis.  A sort of open-air maze where many guests partake in the fun of turning at every corner encountering witches and her minions.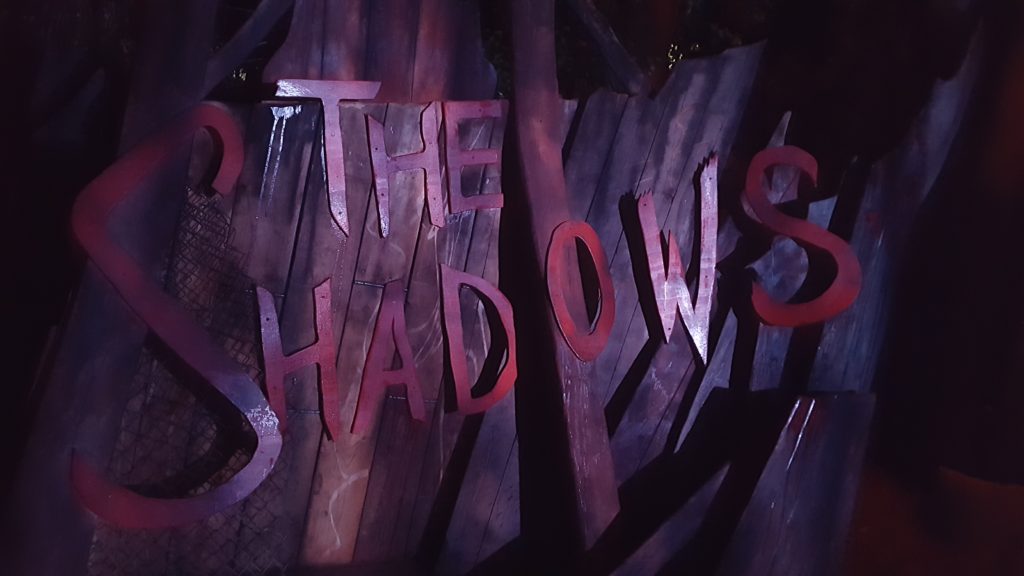 The Shadows breathe life into a dark and quiet hill waiting on unsuspecting victims.
Exhile Hill is more or less the same and can be found between Willoughby's Haunted Mansion and the new Sewer of Souls.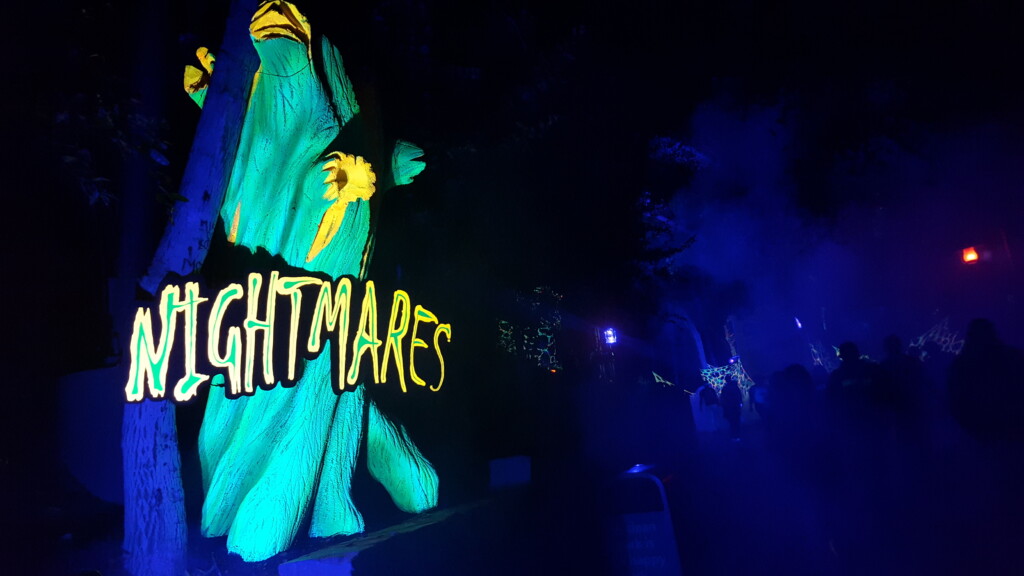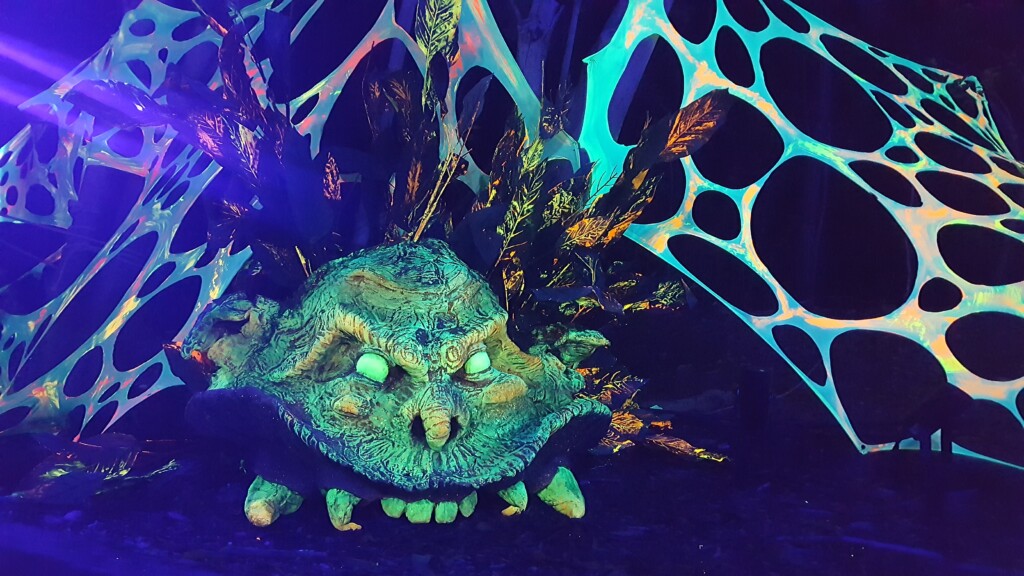 Nightmares – A Twisted Fantasy will no doubt open your imagination to the likes of fairy tale characters awaiting to share their stories with you.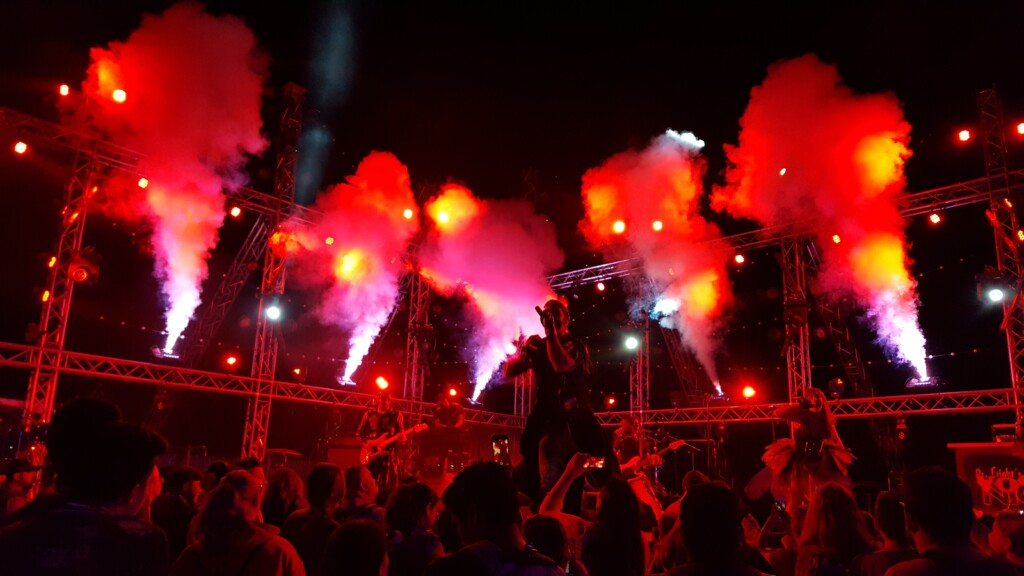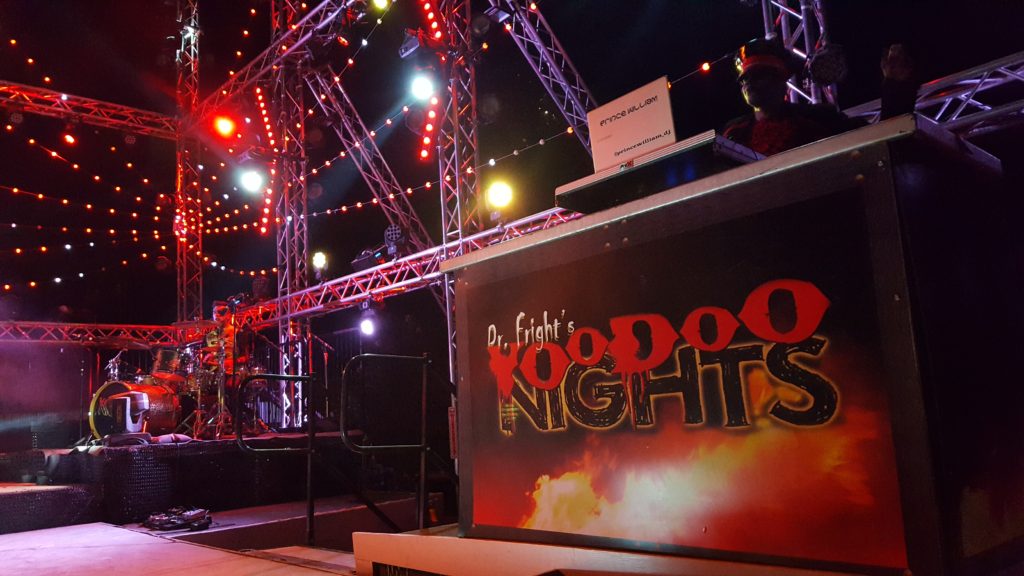 For those too frightened and not yet venturous enough for the scares, you can enjoy a live stage show located in Full Throttle Plaza with performances throughout the entire evening. You can rock out or have a bite to eat while lively dancers, rock band, and DJ entertain your eyes and ears.  If you are a SoCal local, it is very similar to Mad Tea Party that performed at the Disneyland Resort. Check-out a sneak preview of the shows below.
[videopress dZEt6gNu]
A Saturday evening only performance of hypnotism takes place nearby as well.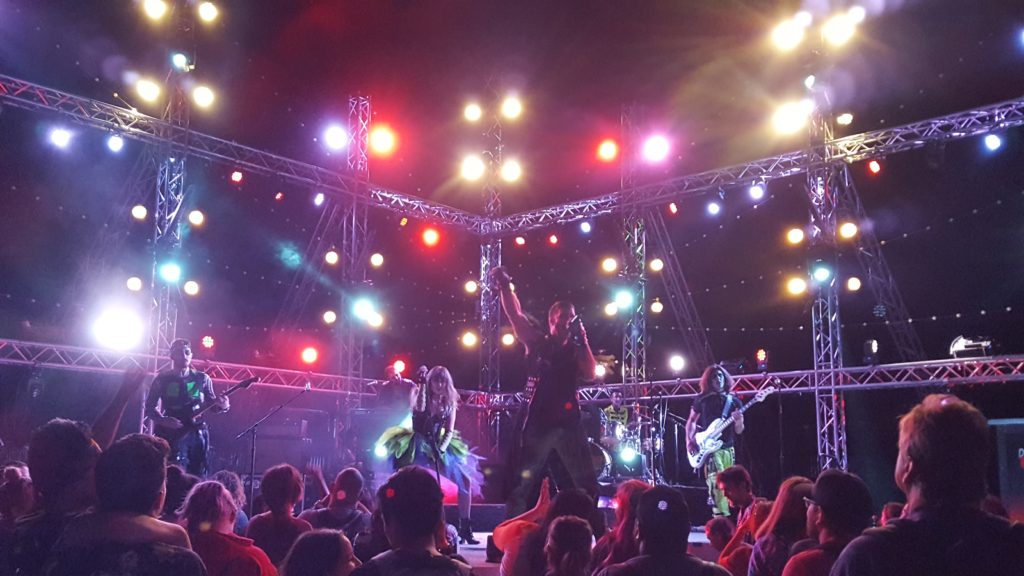 Six Flags Fright Fest also advertises "Terror Tracks" which is essentially a few select roller coasters operating in the dark.  Just be extra careful for the lack of lightning in the walkways.  The most curious was The New Revolution as the VR portion of the experience is only offered "seasonally".
Six Flags Fright Fest is offered on select nights in September and October.