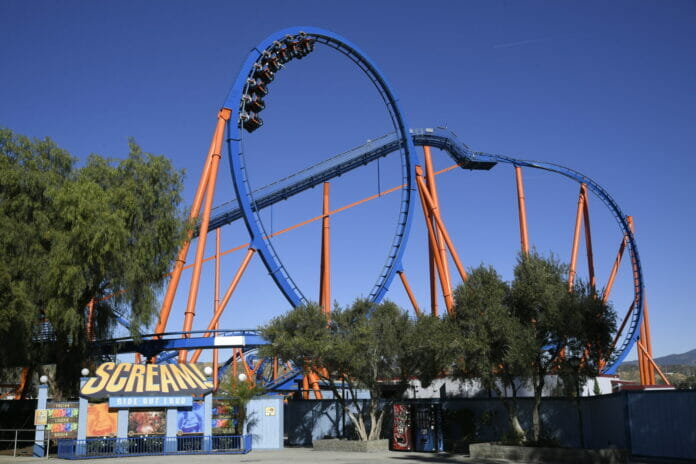 This post contains affiliate links and our team will be compensated if you make a purchase after clicking on the links.

Six Flags Magic Mountain, the undisputed Thrill Capital of the World, today announced new and exciting Spring Break events for daily operations from March 9 through April 16. The theme park brings Spring Break to life with thrills and chills for guests all of ages, including the introduction of a unique after-hours haunt event, Scream Break, and an all-new Tacos & Beer Fest.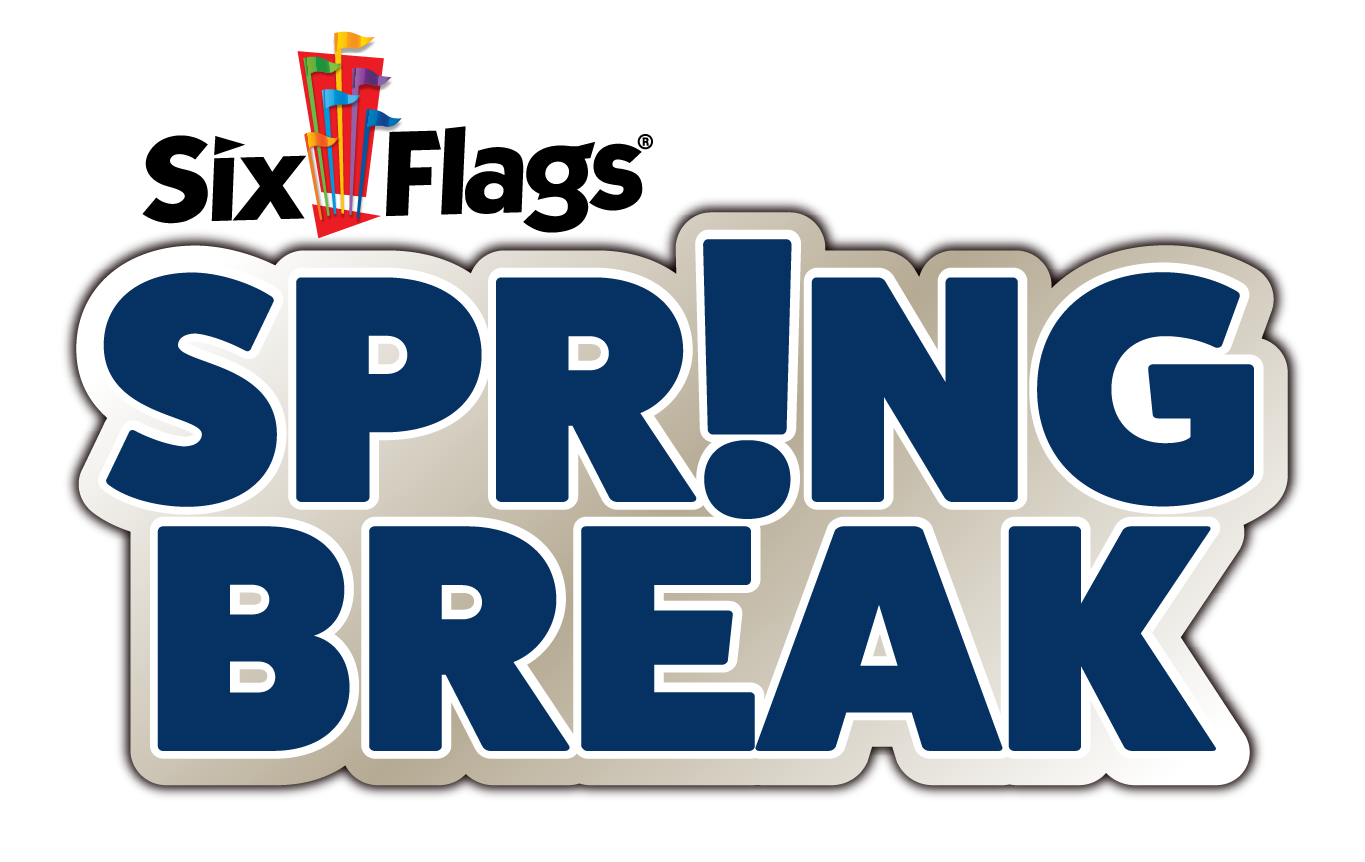 "We're thrilled to be introducing exciting new events and celebrations for our guests to enjoy in 2023, starting with two brand-new Spring Break experiences, Scream Break and Tacos & Beer Fest," said Six Flags Magic Mountain Park President Don McCoy. "These two new events take thrills to the max with unique activities, including exclusive haunted attractions and specialty food items. We're excited to bring Spring Break to life with the most coasters on the planet and so much more for families and thrill-seekers alike," he added.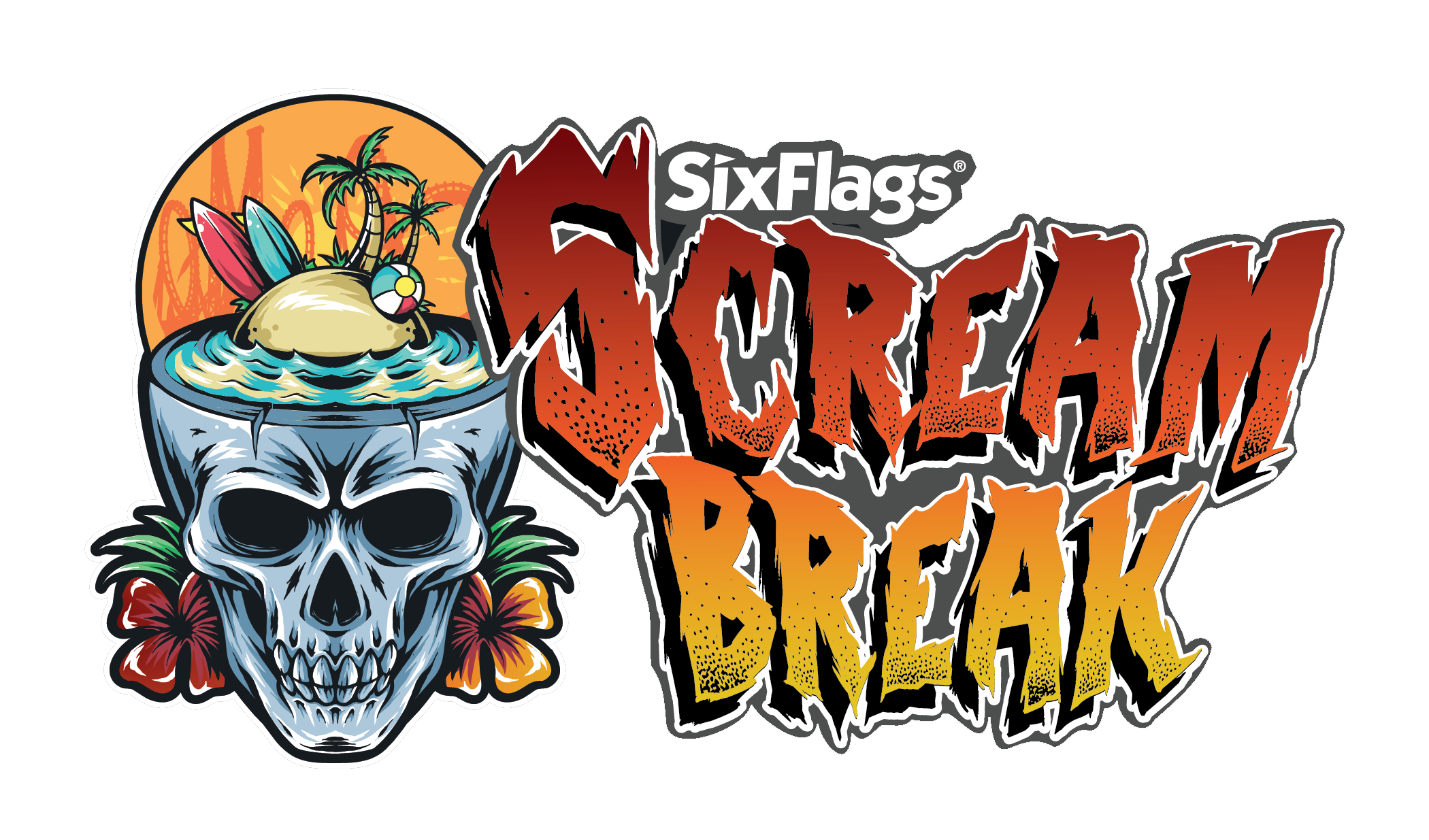 The thrillingly-unique Scream Break after-hours event offers 14 nights of screams and a new, exciting way to experience the park from 9:00pm to midnight from March 18 to April 16, Fridays – Sundays only. Several exciting benefits of attending this event include:
After-Hours Access – Stay in the park after hours during this separate gated admission event to experience the Thrill Capital of the World in an entirely new and thrilling way;
Haunted Attractions – Encounter ghouls and monsters with exclusive access to two haunted mazes and three scare zones, all with a chilling Spring Break twist;
Unlimited Ride Access – Enjoy rides on some of the most iconic world-class coasters including the new WONDER WOMAN™ Flight of Courage, Full Throttle, Goliath, BATMAN™ The Ride, Twisted Colossus, and Scream;
Delicious Culinary Treats – Satisfy your monstrous appetite with foodie favorites, plus sink your teeth in sangria blood bags and syringe jello shots during cocktail hour; and
Exciting Entertainment – Dance the night away between rides and haunted attractions with two DJs in DC UNIVERSE™ and the Full Throttle Plaza.
All guests, including Pass Holders, that attend Scream Break will be required to purchase an event-specific ticket. Guests can get an extra dose of vitamin SCREAM with an Extreme Scream Break Pass valid all 14 nights, including parking. For more details, visit sixflags.com/magicmountain/events/scream-break.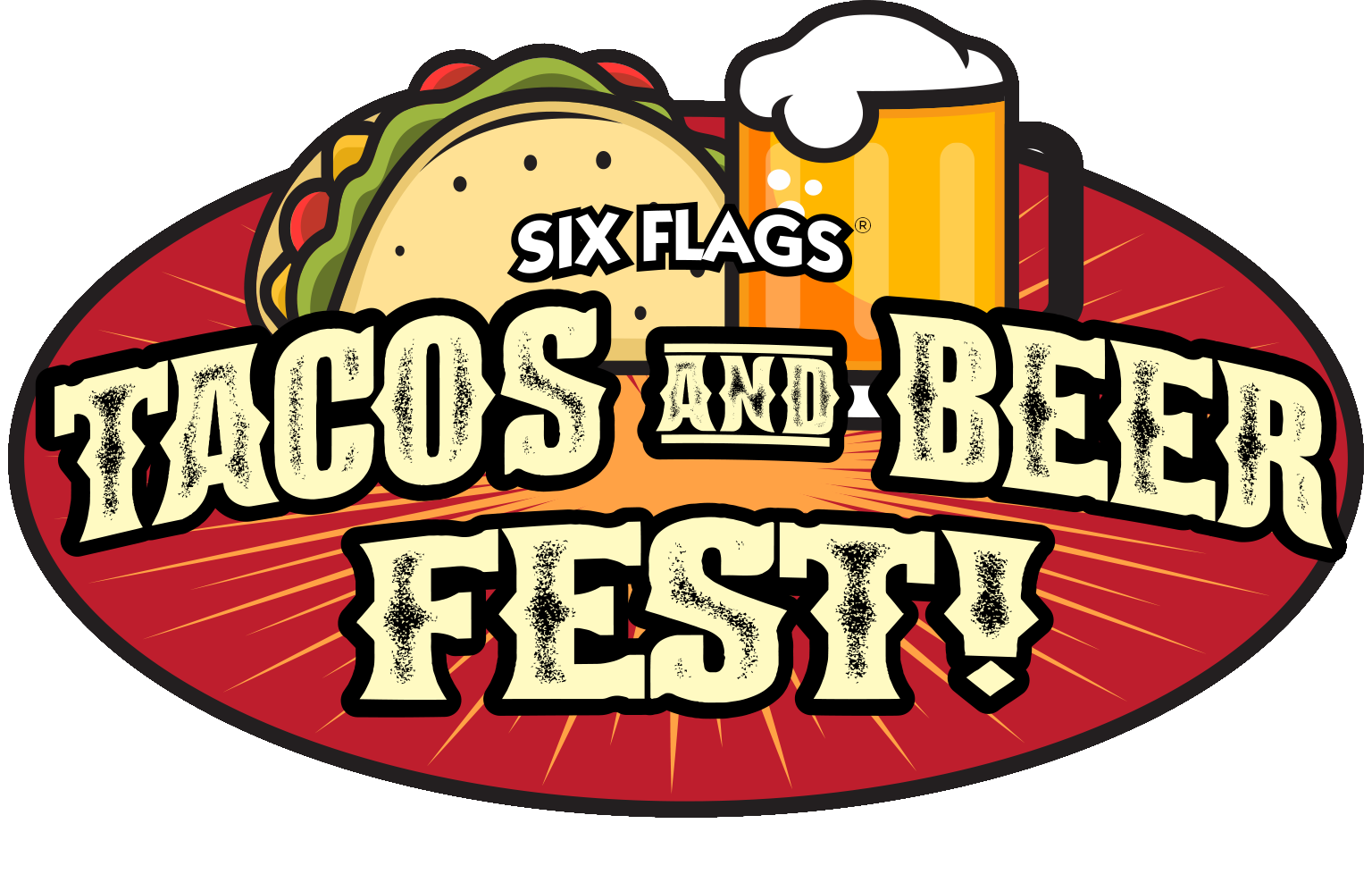 The all-new Tacos & Beer Fest provides foodie-lovers even more culinary delights, with an assortment of specialty tacos, exclusive desserts, and unique beverages, daily from March 9 through April 16. With the purchase of a Tacos & Beer Fest Tasting Pass, guests can enjoy a taste of thrills with new offerings including some delicious specialties:
Gourmet Tacos – Delight your taste buds with new dessert tacos including Oreo® ice-cream and strawberry shortcake; savory tacos including spicy shredded pork and smoked tri-tip; healthy-conscious tacos including IMPOSSIBLE™ and keto lettuce wraps; traditional and inspired tacos including birria and chicken wonton, and so much more;
Delicious Desserts – Satisfy your sweet tooth with exclusive treats including cajeta caramel churros, kettle corn, Asian donuts, caramel apple pastries, and more;
Specialty Drinks – Sip and savor the flavors of specialty drinks and mocktails, including our spring bling sour, blue raspberry dirty soda, fresh squeezed limeade, and more; and
Craft & Seasonal Beers – Say cheers to Spring Break with an assortment of seasonal and craft beers. Alcohol is not included with the Tasting Pass.
To view the full menu and offerings for our Tacos and Beer Fest, visit sixflags.com/magicmountain/events/tacos-and-beer-fest.
Additional Spring Break festivities include a host of thrilling experiences:
Double Ride Days – On Mondays–Thursdays, March 13 through April 16, experience double the fun with back to back rides on Goliath, Scream, BATMAN™ The Ride, and THE RIDDLER's™ Revenge;
Double Foodie Fun – Satisfy your taste buds and double up your burgers, ice cream scoops and even funnel cakes. Plus, enjoy 2 for $10 churros;
Double the Merch – Grab a friend and be your own hero with buy one, get one capes;
Celebrate the 20th Anniversary of SCREAM! – On Southern California's first floorless coaster, SCREAM! Out Loud as you soar through the air on this mighty coaster;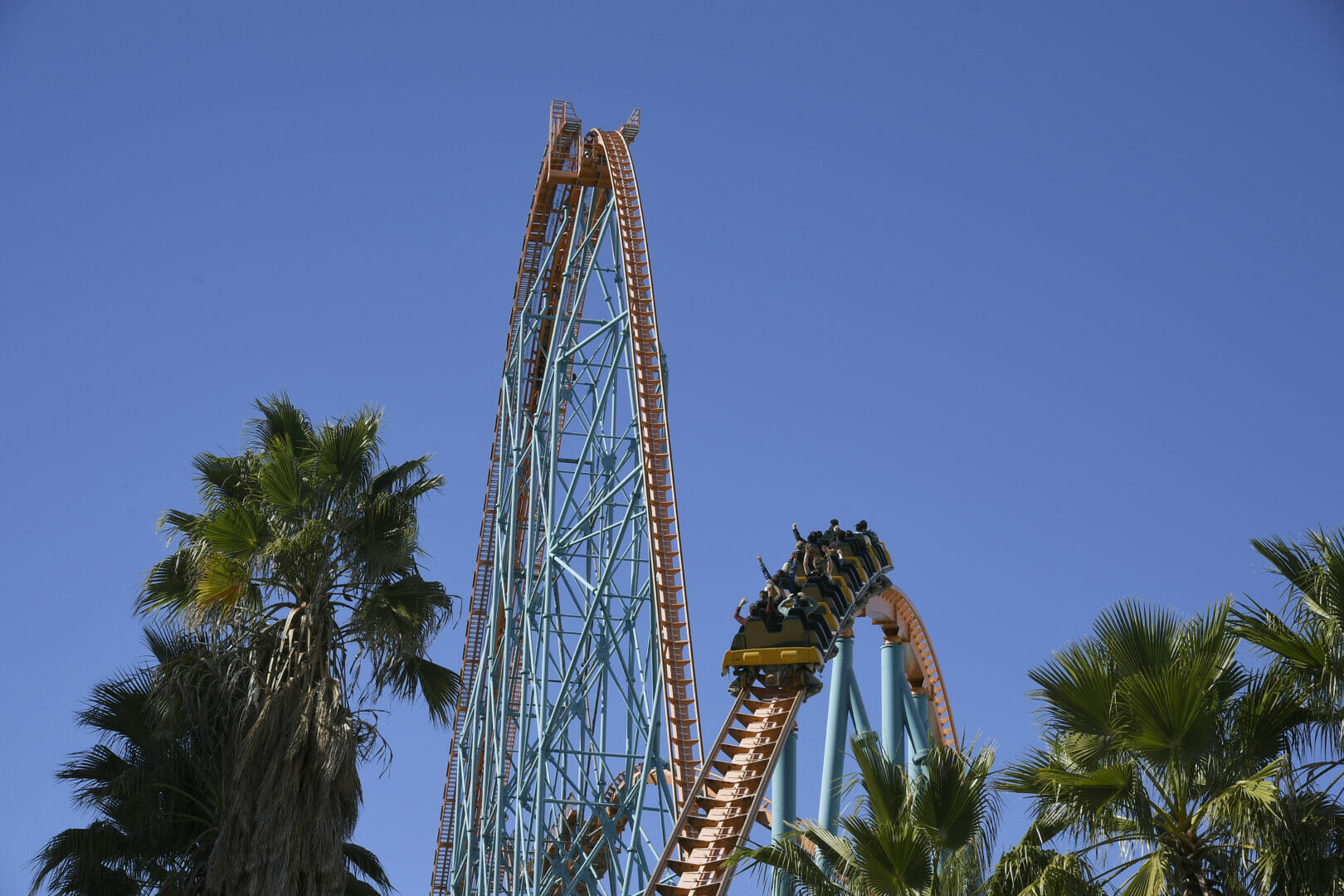 Celebrate the 23rd Anniversary of Goliath – Celebrate this monster milestone with a ride on one of the world's top 10 tallest drop coasters at a staggering 255-ft; and
St. Patrick's Day Celebration – From March 17-19, celebrate all things green with limited-time food offerings, including bangers and mash, lucky funnel cakes, green beer and more.
For information on all Spring Break festivities at Six Flags Magic Mountain, visit sixflags.com/magicmountain/events.
The 2023 Spring Pass Sale starts on March 17! For a limited time, receive a free upgrade to a Platinum Pass and enjoy thrills all season with visits to Six Flags Magic Mountain and Hurricane Harbor Los Angeles, plus parking, admission to Fright Fest and Holiday in the Park, several new events and celebrations in 2023, and so much more. Visit sixflags.com/magicmountain for details.