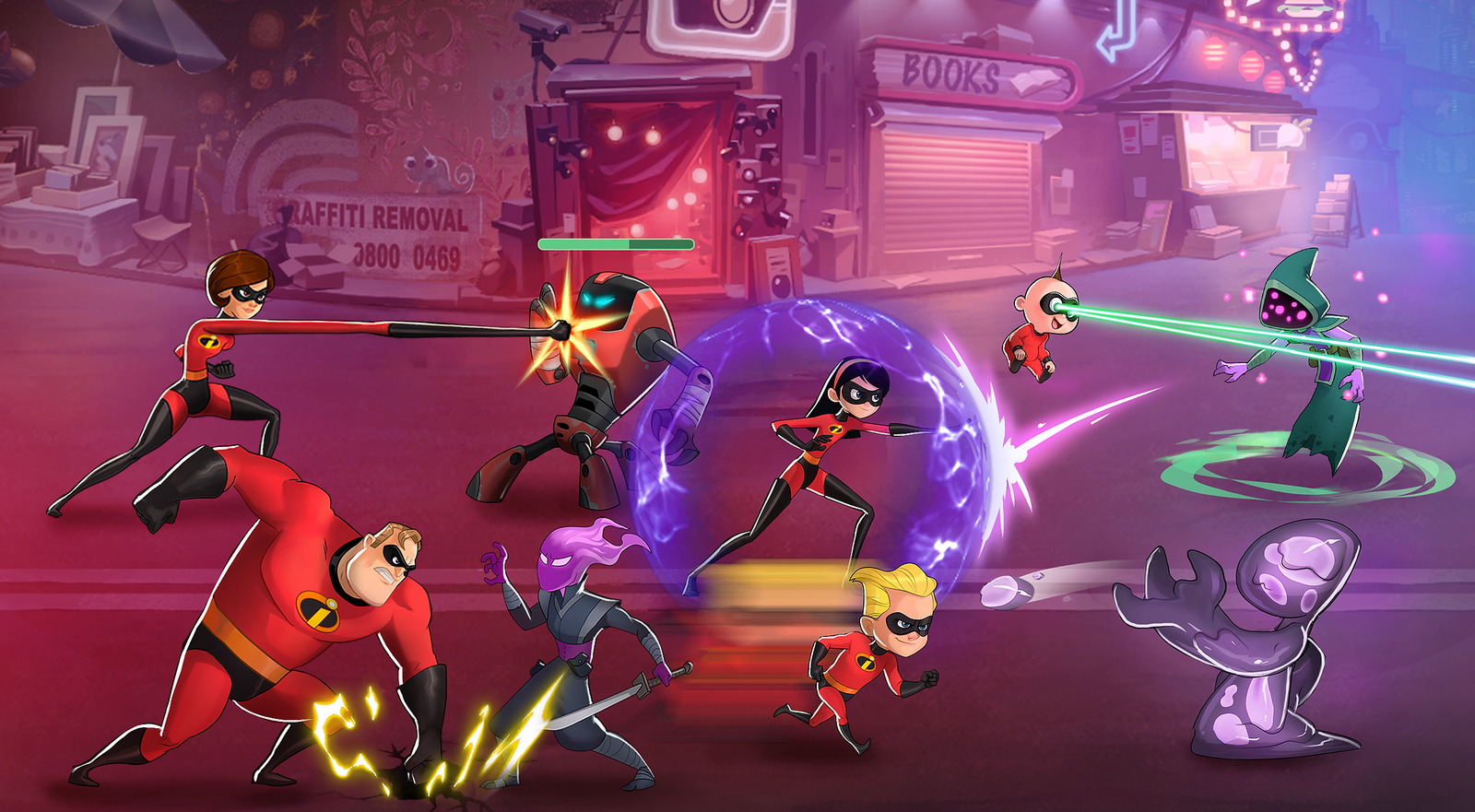 This post contains affiliate links and our team will be compensated if you make a purchase after clicking on the links.

Calling All Supers! Incredibles 2 is now in theaters and fans can celebrate the continued story of the Incredibles family in film-inspired content updates across various Disney games including: a brand-new LEGO The Incredibles console game, newly released Disney Heroes: Battle Mode mobile titles, fan-favorite Disney Emoji Blitz and more. 
Here is a full breakdown of the exciting Incredibles 2 content coming to Disney Games:
Disney Heroes: Battle Mode:June 13 – 25 – During The Incredibles Super-Charged Event, players can boost heroes from Disney•Pixar's The Incredibles with extra power when they activate the daily bonus. Each day of the event, there will be a new Hero Chip or bonus rewards deal for purchase through the end of the event. Players can earn points by using The Incredibles heroes in both City Watch and Creep Surge to get some super rewards in The Incredibles Contest. Additionally, the game's first update since May's launch hits on June 12 with new heroes from Tron: Legacy, new friendships and memory disks and a new attack log for the Creep Surge. Disney Heroes: Battle Mode is available on the Apple App Store

,

Google Play

and the

Amazon App Store

.
Disney Emoji Blitz: June 15 – June 19

–

This incredible update will feature an Incredibles 2Survival Event where Blitzers can play fast-paced rounds of match-3, utilizing emoji super powers and combos to win a Diamond Box. For completing the event, fans of the Parr family will be able to collect one of three Incredibles 2-inspired characters – Mr. Incredible, Elastigirl or Jack-Jack. Once the Super has been

collected, players will be able to keep the emoji indefinitely and it will show up on the Emoji Blitz keyboard

in smartphone messaging apps. Disney Emoji Blitz is available for free on the Apple App Store

,

Google Play

 and

Amazon App Store

. Since launch, players have collected more than 150 million Disney, Pixar and Star Wars.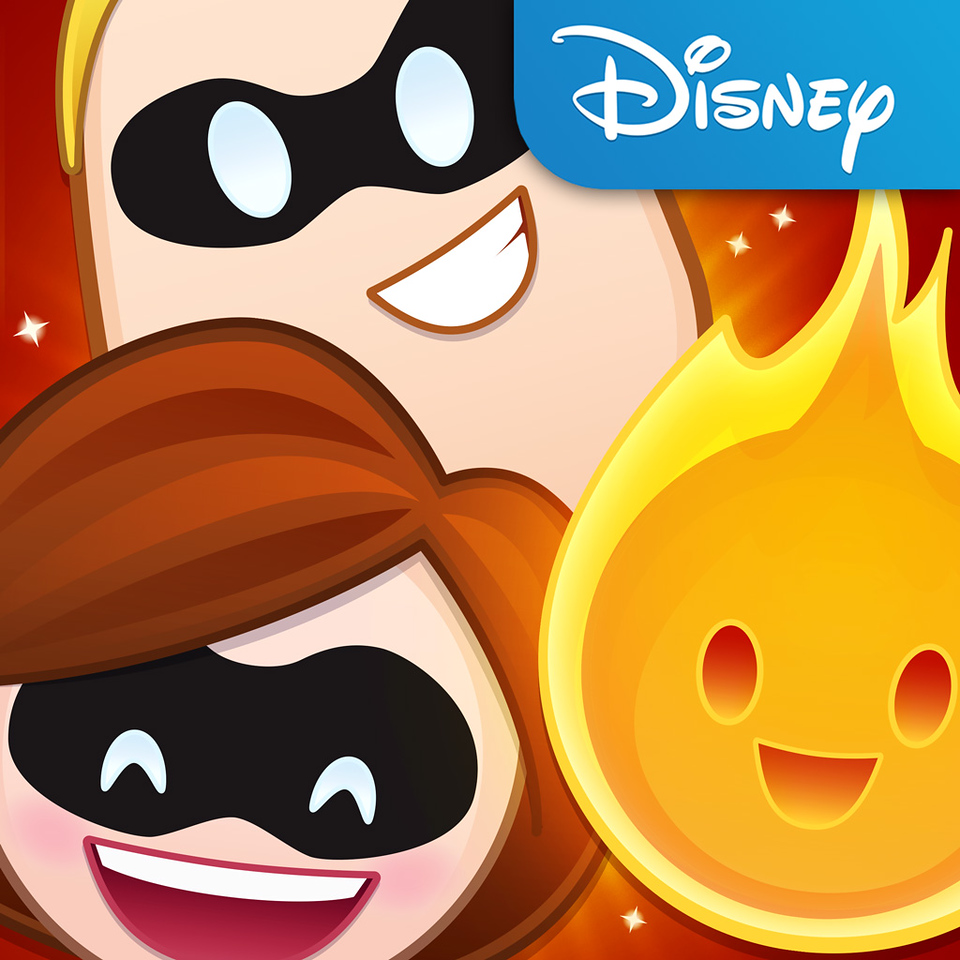 LEGO The Incredibles: June 15– Fans will play as favorite Incredibles characters including, Mr. Incredible, Elastigirl, Violet, Dash and Frozone, experiencing thrilling adventures in awe-inspiring action sequences from both Disney•Pixar films, The Incredibles and Incredibles 2. The game features the Parr family's range of extraordinary abilities that can be combined through teamwork to create unique powers, helping the iconic heroes tackle crime in a vibrant LEGO world, bursting with fun and excitement. LEGO The Incredibles will be available on June 15 for Nintendo Switch, PlayStation 4, Xbox One and PC.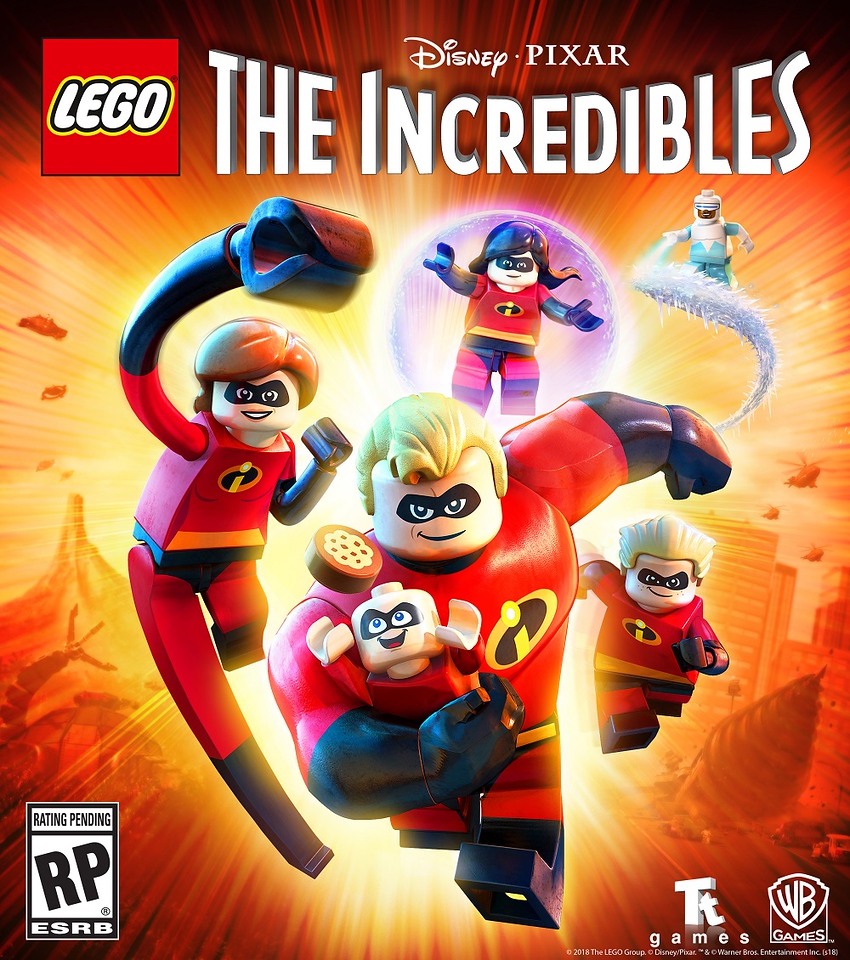 Disney Magic Kingdoms: Now – June 20 – Collect Jack-Jack and help him reunite with his super family by collecting Maleficent Coins in The Tower Challenge quest. To earn Jack-Jack, players need to send up to five characters at a time to challenge Maleficent's Tower. Once these characters have finished their challenge, they'll return with Event Points and Maleficent Coins. Event Points will help defeat Maleficent's Tower and claim the tiniest member of The Incredibles family. Disney Magic Kingdoms is available now on the App Store

,

Google Play

, and the 

Windows Store

.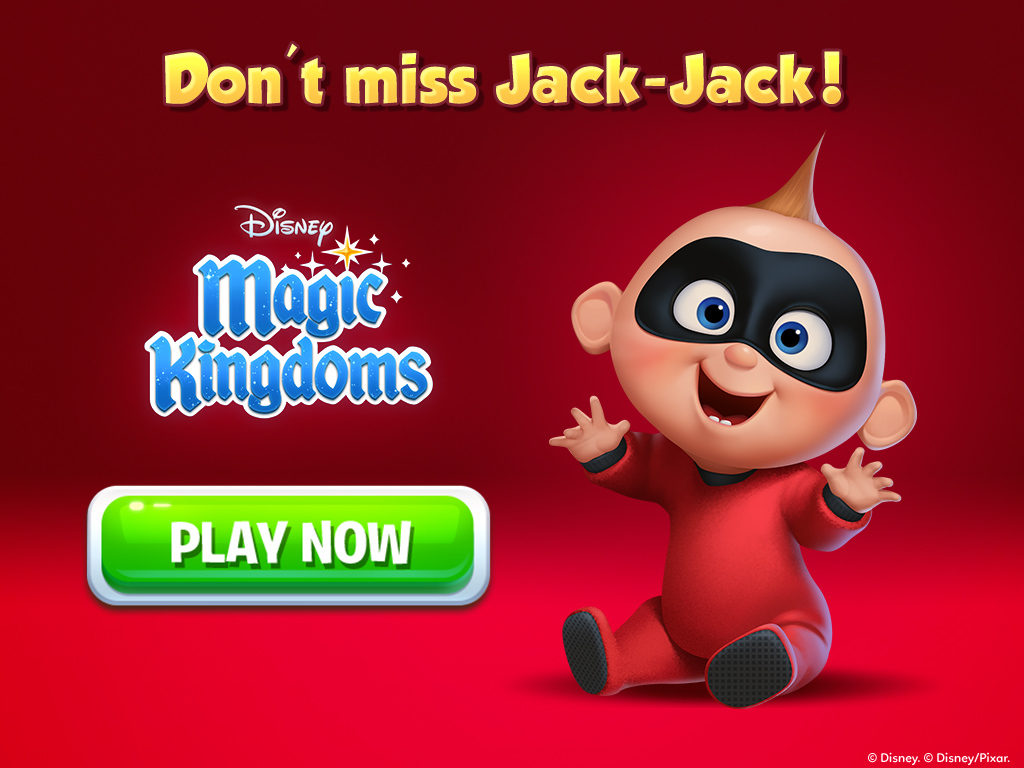 Disney Stickers: The Incredibles: June 13 – Fan-favorite Supers are now on iMessage! Text conversations with Disney Stickers just got even more fun with 21 new Incredibles 2-themed stickers. Fans can add some incredible moments to their chats when they send animated stickers, featuring Elastigirl, Mr. Incredible, Violet, Dash, Jack-Jack, Frozone, Edna and more. Available for download now on the Apple App Store

.