This post contains affiliate links and our team will be compensated if you make a purchase after clicking on the links.

If you need a break from modern livin', make sure to shed your weary load and check out Funko Games' new twist on a classic Disney favorite with the recent release of A Goofy Movie Game. Based on the 90s cult classsic, A Goofy Movie, this family friendly game is a perfect way to relive some of your favorite movie moments, bringing to life some of the film's most iconic moments and visuals.
The game features Goofy's official family map, passed down from Goof to Goof, giving you the keys and making you and up to 3 additional players the opportunity to be the official navigator of the Goof Family Road Trip.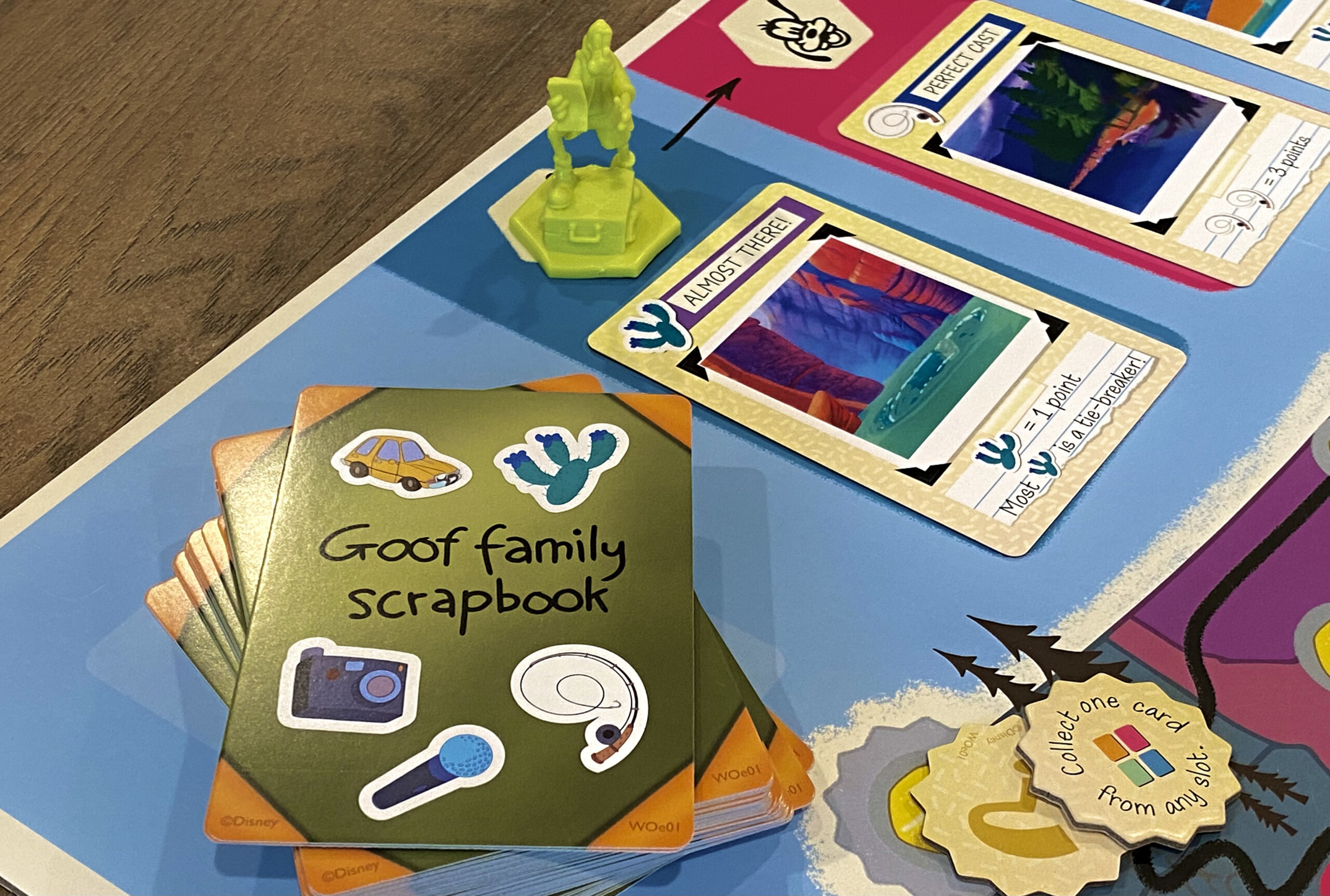 As you encounter various stops and destinations, you can earn points and rank up in the hopes of being the first to make it to the highly anticipated, sold out, and sensational Powerline concert in Los Angeles.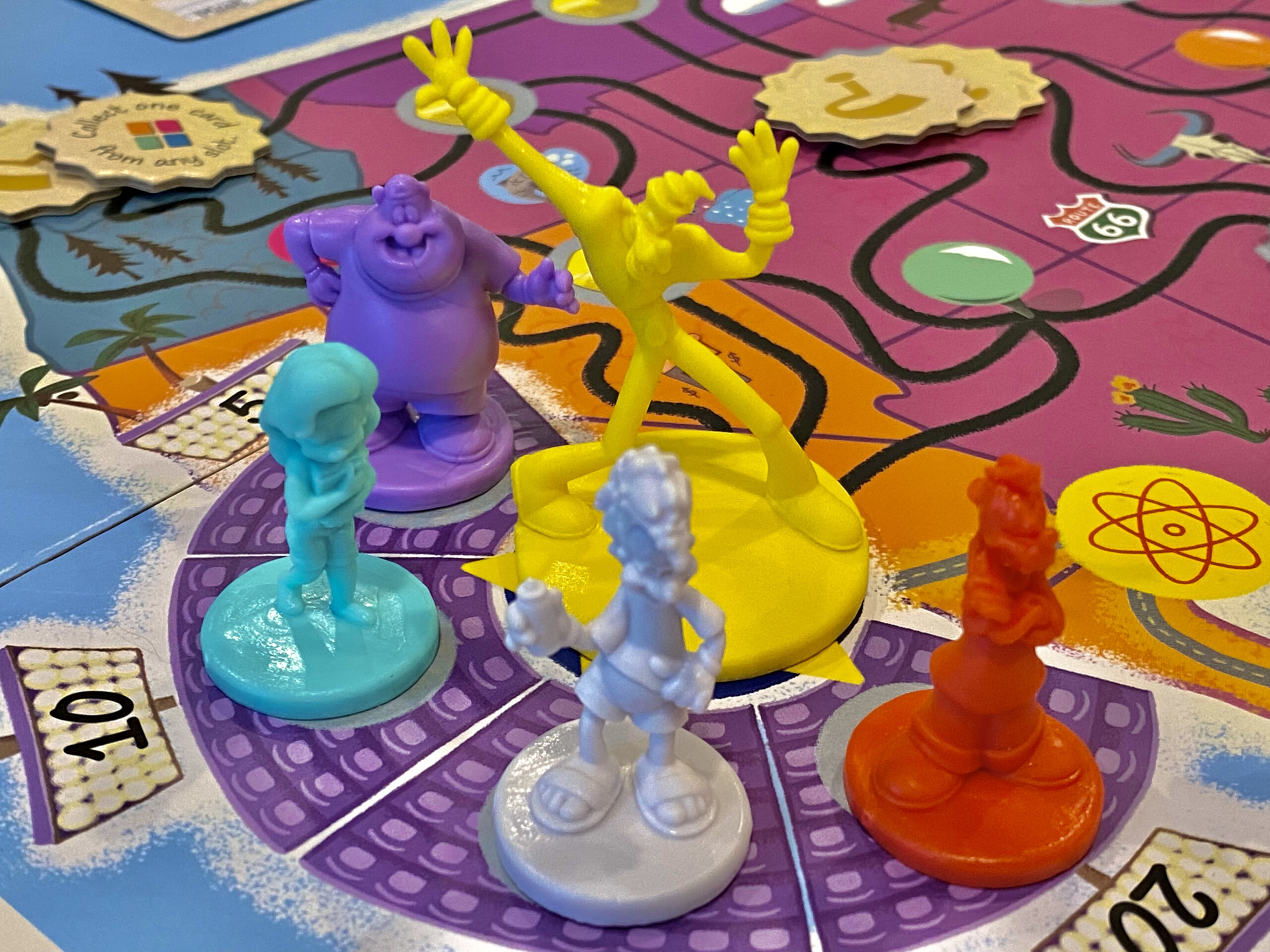 From start to finish, A Goofy Movie Game is a perfect addition to bring on your next big trip, being easy to play and fun for all ages. The game also includes quick play reference cards to remind you of special rules and objectives, as well as beautifully designed game pieces and icons that make the game a definite collectors item. For any diehard Powerline fans, make sure to turn the game board over, as it transforms into a stunning concert poster.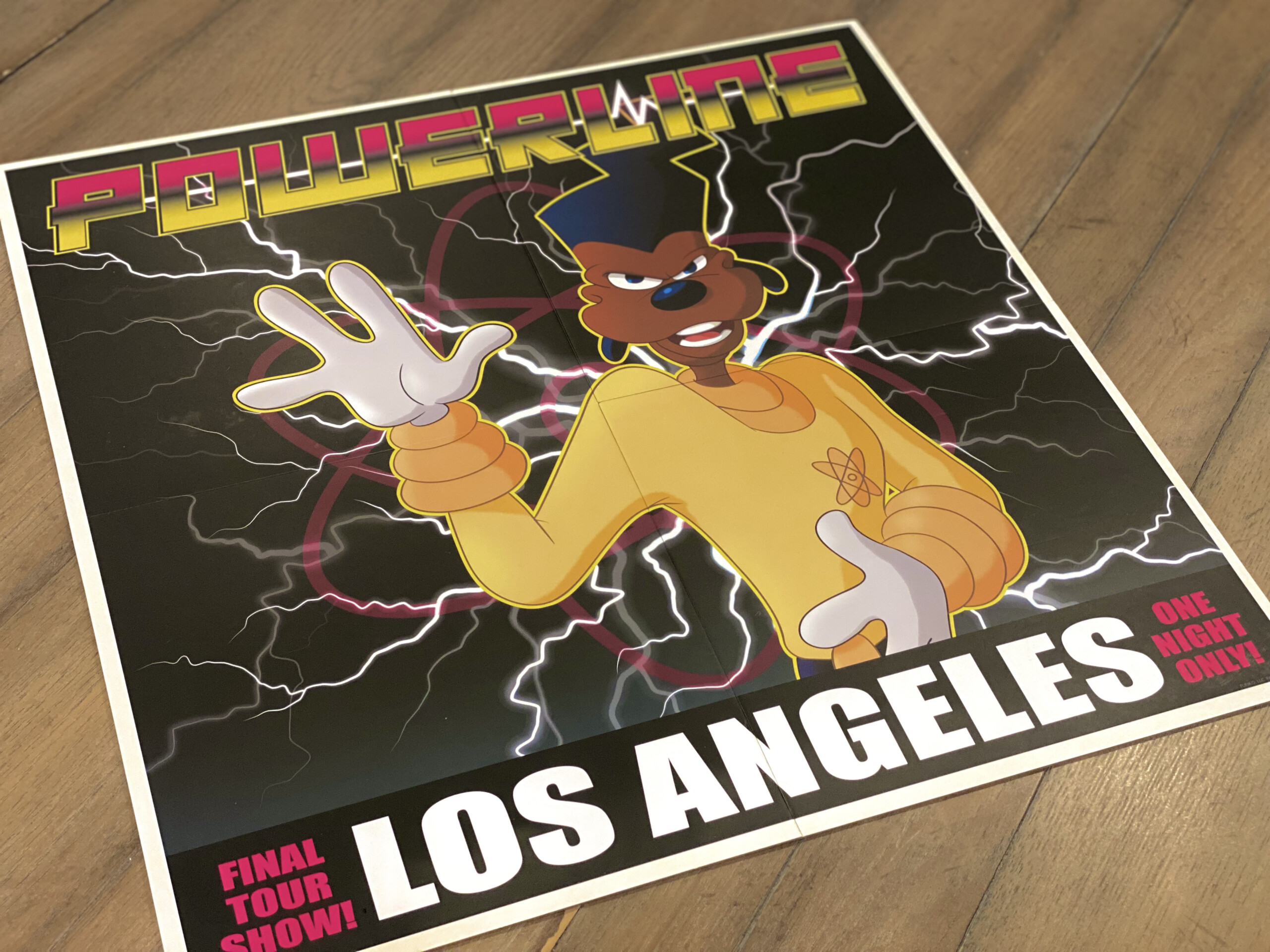 Yet, the best part of the entire game is the front board design, which is as mentioned above, is a perfect replica of the very map Max and Goofy used to trek across the country on their way to Lake Destiny and Los Angeles. What path will you take, and do you have what it takes to "stand out" above the rest? Check out some of the cool features below!
Includes 6 detailed character figures- Max, Goofy, PJ, Roxanne, Bobby Zimmeruski, and of course, Powerline
Travel across the road map game board to reach L.A.
Roll the giant gold, sparkly die to see where Goofy and Powerline go!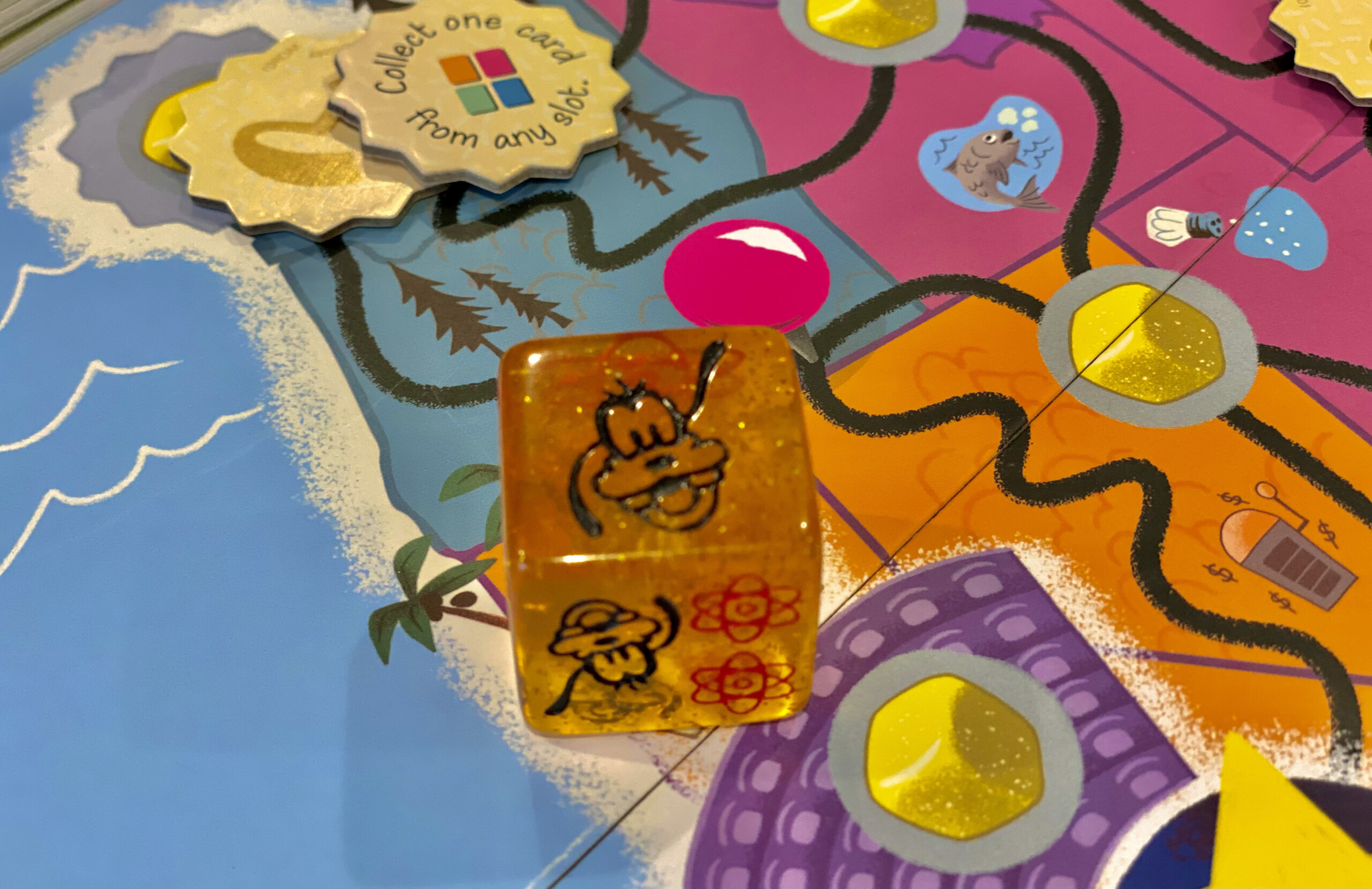 90s visual design captures nostalgia for the film.
Original card art depicts beloved locations and moments from the movie.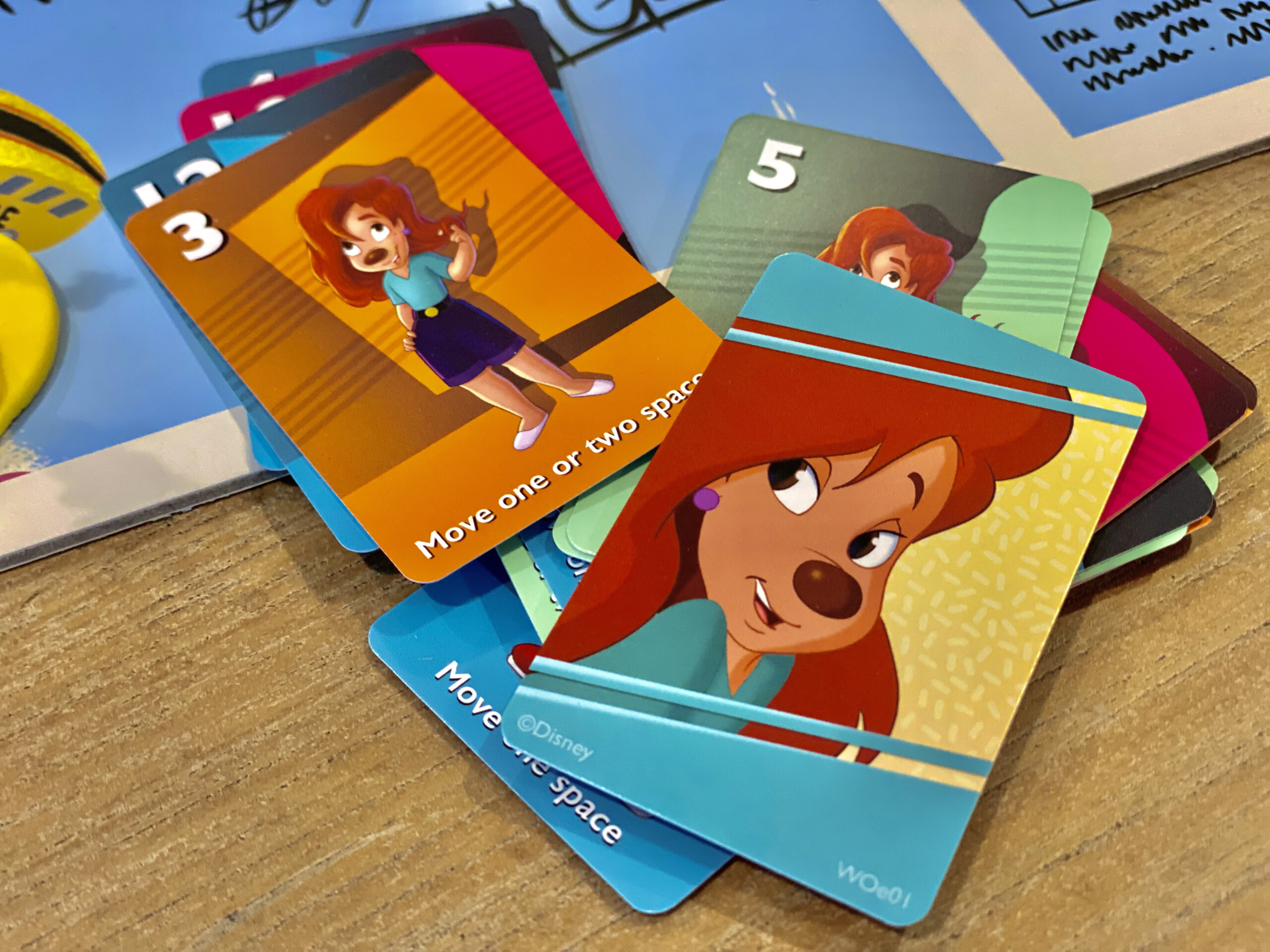 Game Highlights:
Age Range: Ages 7 and up
Players: For 2-4 Players
Play Time: 30-minute gameplay
You can purchase A Goofy Movie Game at Hot Topic and any other major retailers where Funko Games products are sold. You can learn more about the game, as well as other exclusive Funko releases by visiting their official site!