This post contains affiliate links and our team will be compensated if you make a purchase after clicking on the links.

Star Wars Celebration Anaheim tickets went on sale this past Friday, sparking a mass frenzy for Star Wars fans across the galaxy with tickets selling out almost instantly. As expected, the Jedi Master VIP package sold out in less than a minute after ticket sales went live at 9AM PST; however, what took many by surprise was the fact that the event's 4 day ticket tier sold out shortly after, setting a new record and precedent for what's to come.
Adult 4 day tickets sold out in less than two hours, with Saturday Adult tickets selling out later in the afternoon. This is a drastic change from when Star Wars Celebration visited Anaheim in 2015. When ticket sales began, it took several month's for the event to sell out multi-day passes, let alone single day event badges.
With Celebration Anaheim 2020, those days are long behind us, showcasing a new trend that can be best described as a double edged lightsaber. On the one end, the rapid sellout showcases the fervor and growing popularity of the Star Wars event with the core fans, while on the other, frustration looms over those who were not able to budget or set time aside to secure a ticket to the big event next August.
The wave of change is just one of many, following in the footsteps of this year's Celebration in Chicago, which included a brand new lottery based reservation system as well as a more app dependent experience. Next year will usher in more of the same, with the lottery system moving forward for major panels and exclusive merchandise offerings. One thing remains clear, Star Wars Celebration is breaking beyond the niche convention it started as in 1999 and is soon becoming one of the most powerful forces in the con circuit, bringing with it a fresh perspective, growing pains, and plenty of opportunities for improvements.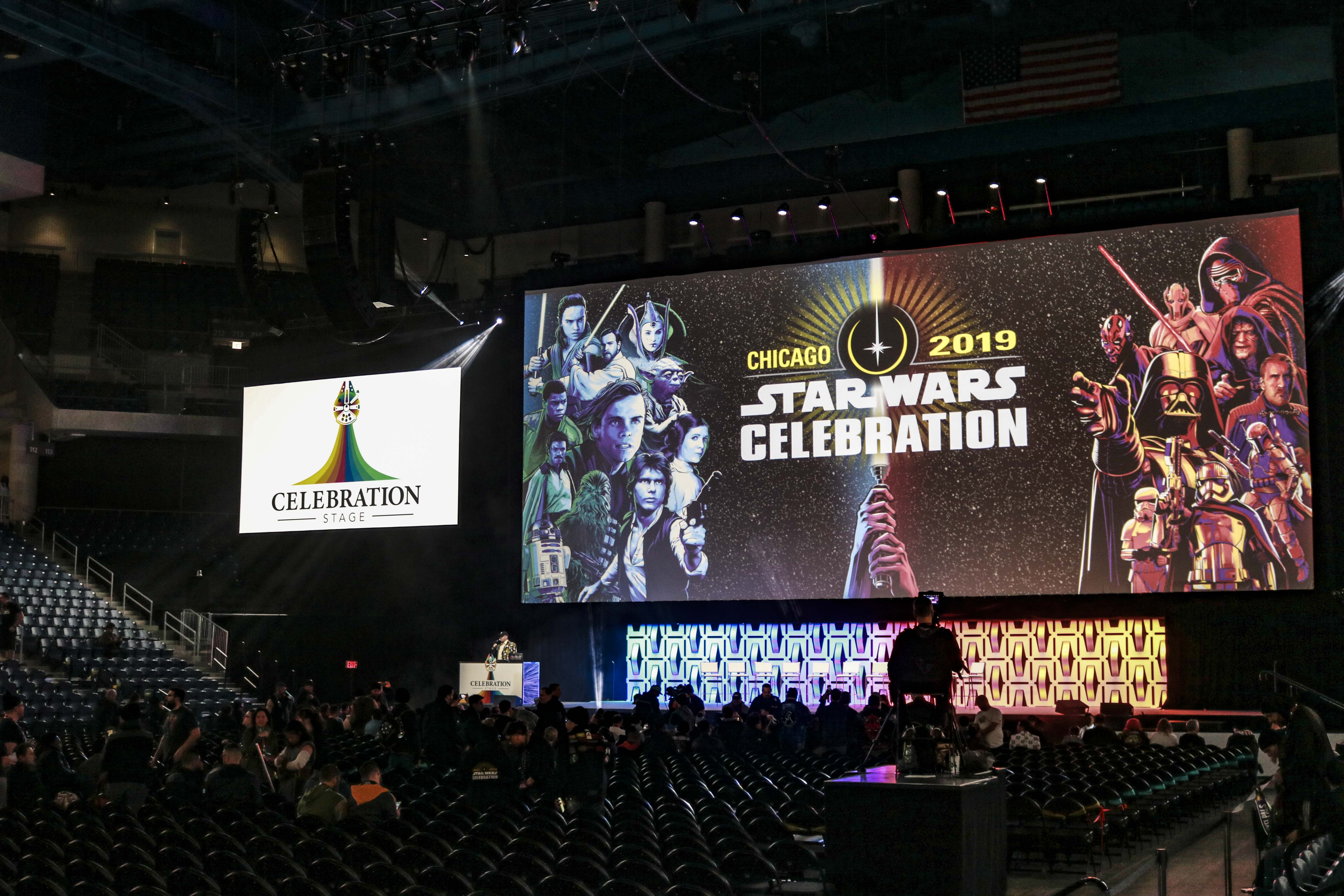 For those still looking to purchase tickets, please visit Star Wars Celebration's official site. Remaining tickets will sell fast, but there will be an official resale opportunity in the future. Stay tuned for more details as we get closer to the big event and May the Force be with you!
Star Wars Celebration Anaheim will take place at the Anaheim Convention Center from August 27th-August 30th 2020.