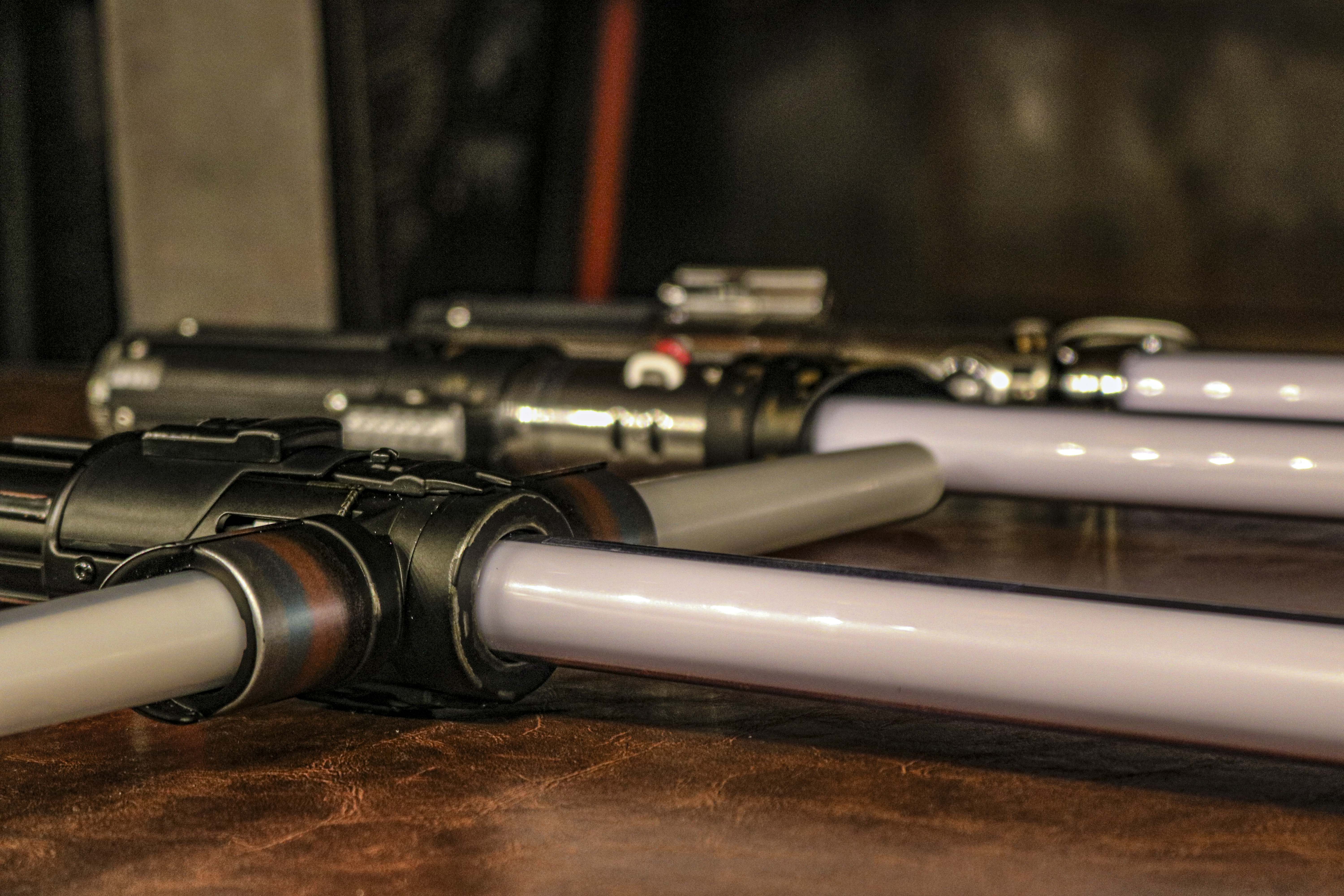 This post contains affiliate links and our team will be compensated if you make a purchase after clicking on the links.

Star Wars: Galaxy's Edge is now open to the public and ready for an explosive summer that is sure to shatter expectations across the stars and beyond. Yet, with that popularity and demand, it appears that the newest Disney Parks expansion is having a difficult time keeping up in terms of their merchandise.
Since it opened May to limited reservation only crowds, the land has been selling product faster than Anakin can race his pod down the desert sands of Tatooine. Items have been quickly disappearing, such as Han's lucky dice from Solo: A Star Wars Story as well as his handy card game, Sabacc. Yet, the huge surge of desire from fans for merchandise is finally starting to gain attention in bigger ways, as even more items are finding their way off the shelves and nowhere to be seen throughout Black Spire Outpost.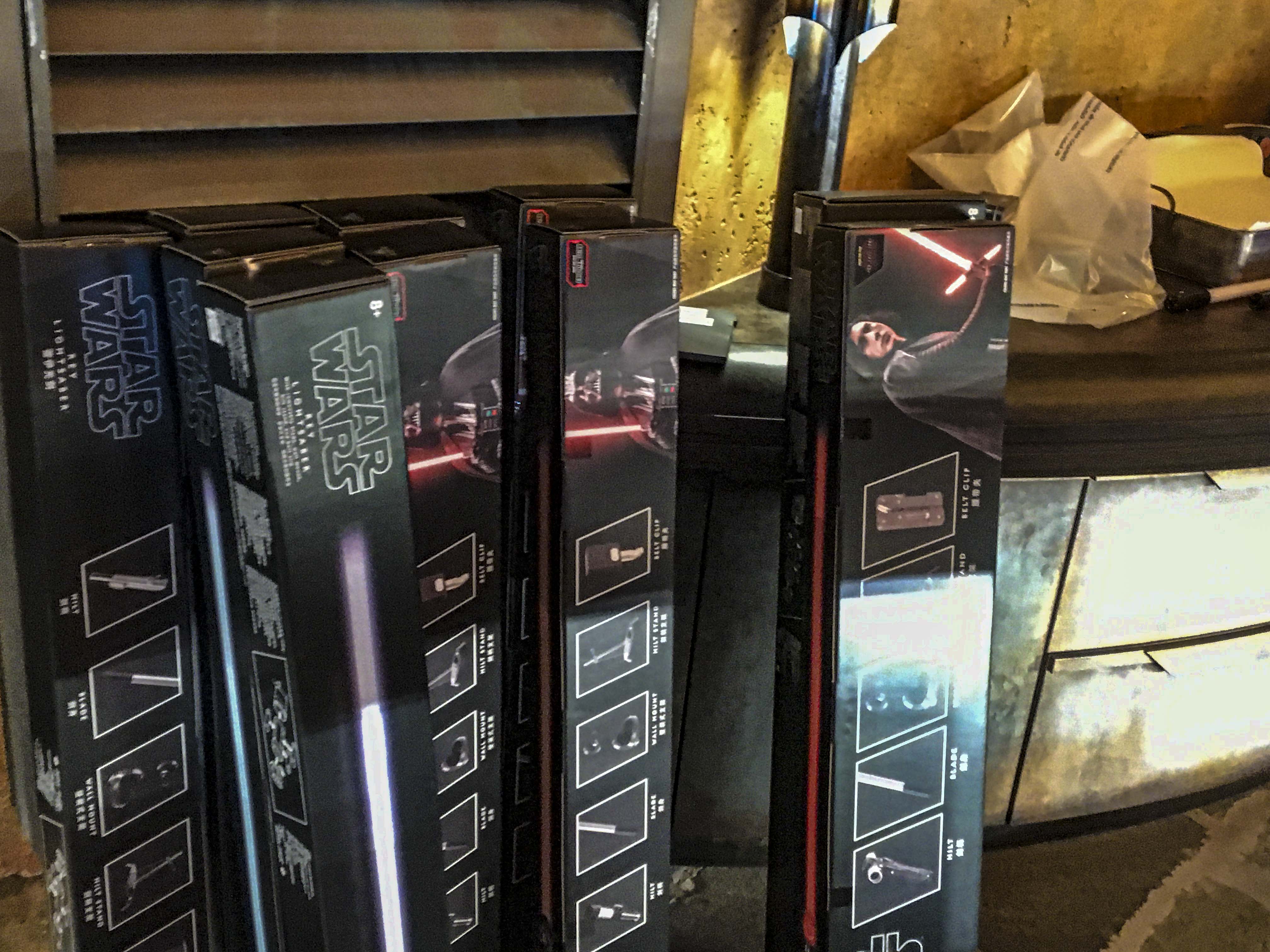 Dok-Ondar's Den of Antiquities is being hit the hardest, as they have now sold out of all available Kyber Crystals in addition to many of their prized legacy lightsabers. It has gotten to the point where Disney Parks labeled merchandise is being brought in to help relief the depleted stock piles.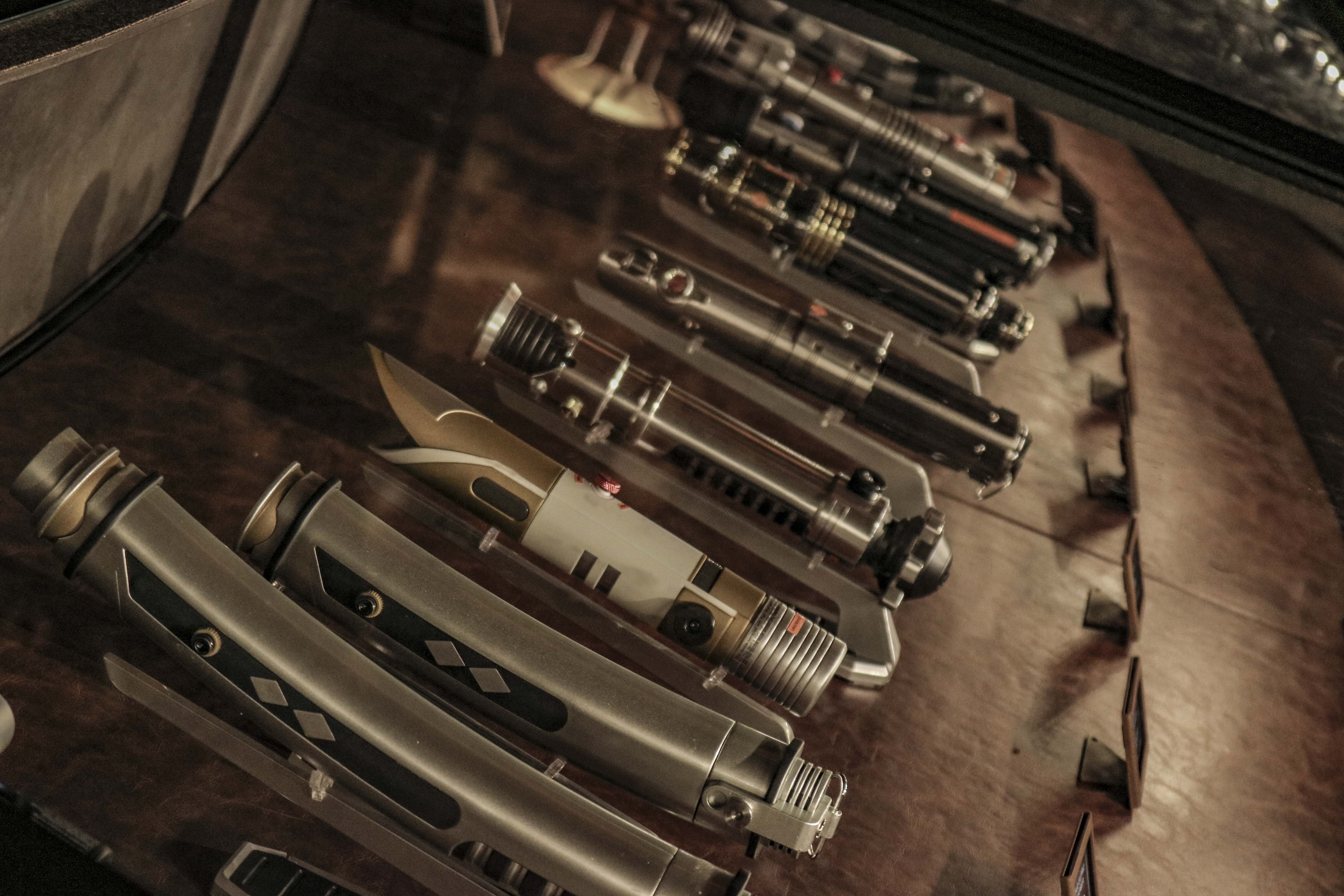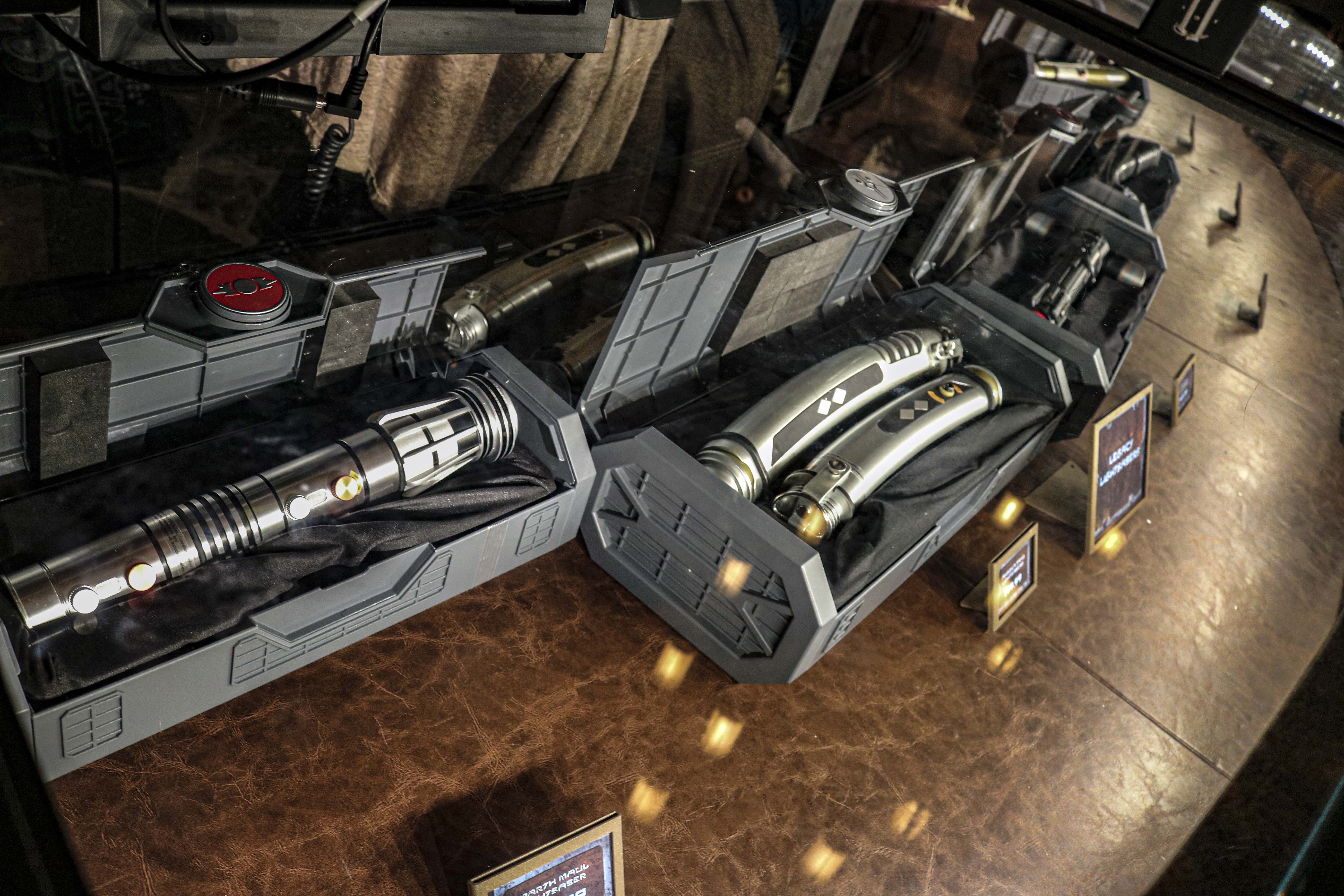 As of June 24th's public debut, guests can choose from Ahsoka Tano's lightsaber duo, Darth Maul's single blade, as well as the Jedi Temple Guard saber. All other models are completely sold out, with Cast Members alerting purchasers they are not sure when the popular replicas will be back in stock. For now, Disney Parks branded sabers will be sold for Kylo Ren, Rey, as well as Darth Vader. The models, which were previously available in Tomorrowland, have the same feature and design as their legacy counterparts.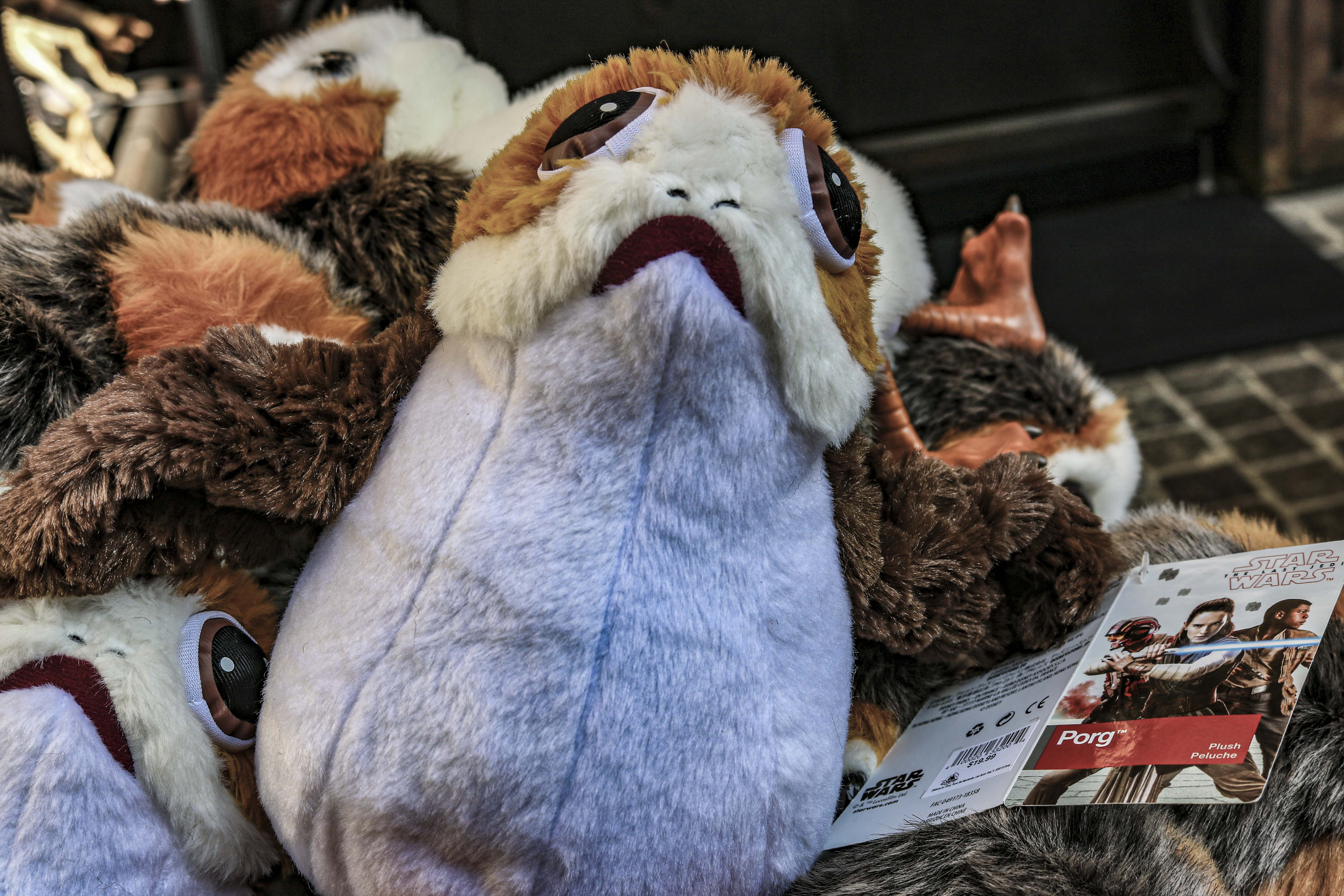 In addition, some other Disney and Star Wars labeled items are finding their way into Batuu, including plush figures for Chewbacca and Porgs. Though there appear to be plenty of the beloved Last Jedi creatures in stock at the Creature Stall, the Disney branded items may be an indication that more and more items are selling fast. Help is on the way though, as Cast have confirmed that more shipments are being prepared for a trip to Galaxy's Edge. Eager fans will have to wait in the meantime, which includes the return of Disney's popular Galaxy's Edge exclusive Batuuan Spira gift card. The unit was completely sold out prior to the land's public debut, which demonstrates the full power of the fan base Disney is working to serve.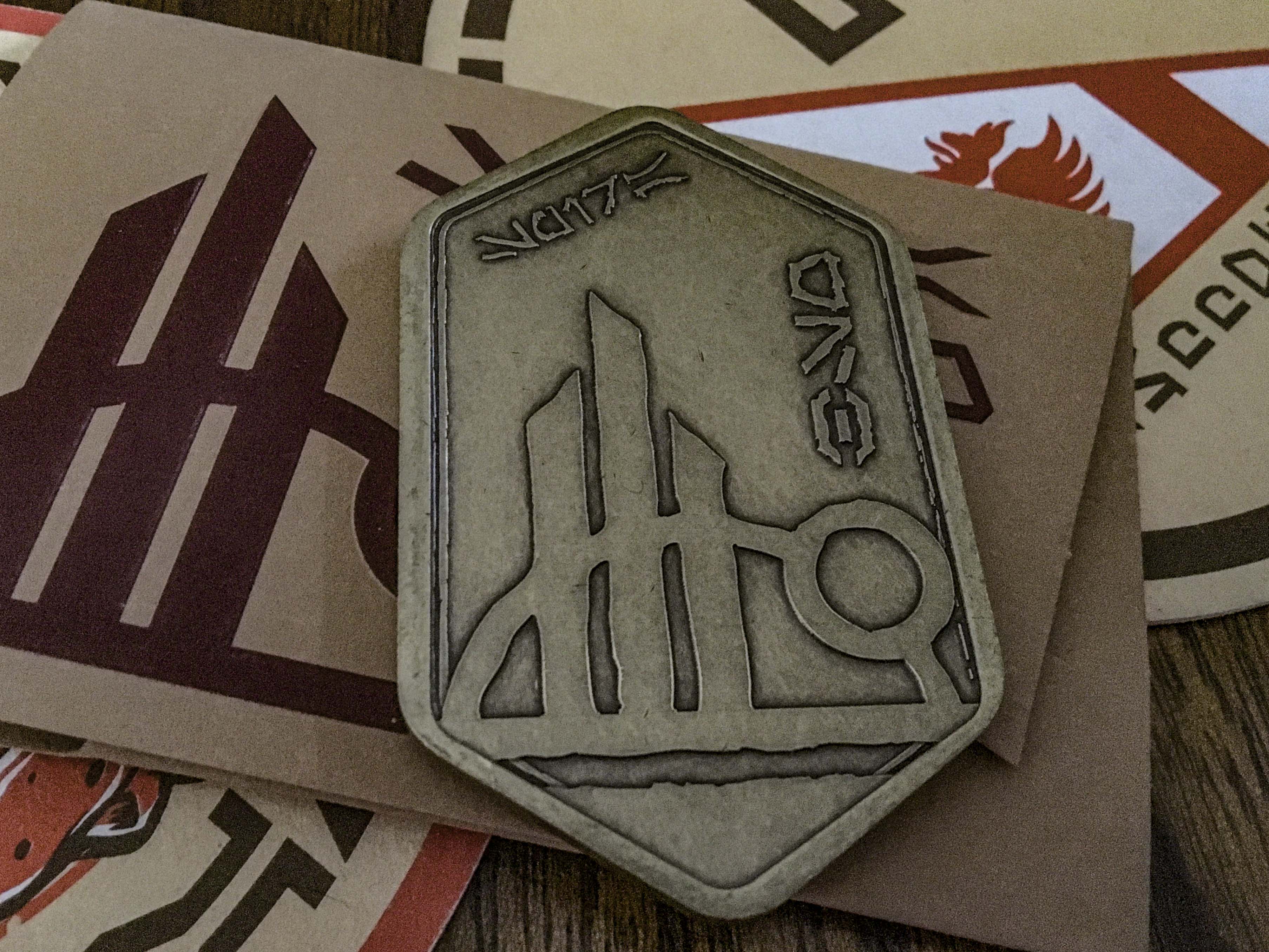 Star Wars: Galaxy's Edge continues to provide plenty of surprises and it will be interesting to see how things play out in the coming weeks. Make sure to stay tuned for even more news from Black Spire Outpost and check out our full Galaxy's Edge coverage!
May the Spires Keep You!