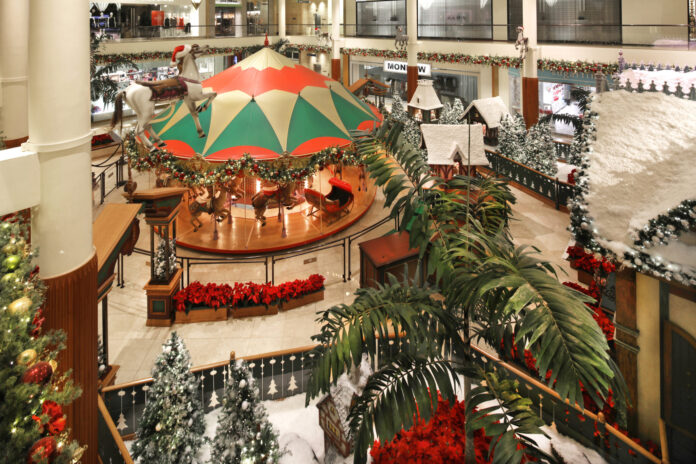 This post contains affiliate links and our team will be compensated if you make a purchase after clicking on the links.

On Sunday, December 3, you can help CHOC (Children's Hospital of Orange County) by riding on the beautiful holiday-themed South Coast Plaza Carousel to raise money for the Thompson Autism and Neurodevelopment Center. This event is open to everyone who signs up.
The goal is to raise $20,000 and we need your help. In the weeks leading up to the carousel adventure pledges will be collected online and if you want to participate in becoming a rider or donate click here for more info.
As a Rider, you will:
Create a personal fundraising page
Invite friends, family, and others to support you by donating online
Hop on the South Coast Plaza carousel December 3 at 8 am and go around 50 times
Have a chance to win prizes for being a top fundraiser
Download the CHOC Toolkit here
Presented by the Festival of Children Foundation and the CHOC Glass Slipper Guild, get ready to hop aboard a reindeer or sleigh. More info on the South Coast Plaza Carousel can be found here.
About CHOC:
Children's Hospital of Orange County (CHOC), a pediatric healthcare system based in Orange County, California, is committed to being a leading destination for children's health by providing exceptional and innovative care. CHOC's growing community includes two state-of-the-art hospitals in Orange and Mission Viejo and a regional network of primary and specialty care clinics serving children and families in four counties.
About Thompson Autism and Neurodevelopment Center at CHOC
A multidisciplinary clinic dedicated to offering diagnostic evaluations, behavioral consultations, therapy, and medical management for children and families affected by Autism Spectrum Disorder (ASD). Your philanthropic contributions to the Thompson Autism and Neurodevelopment Center are crucial in offering essential, non-reimbursable services to children and their families, ultimately enhancing health outcomes and quality of life.