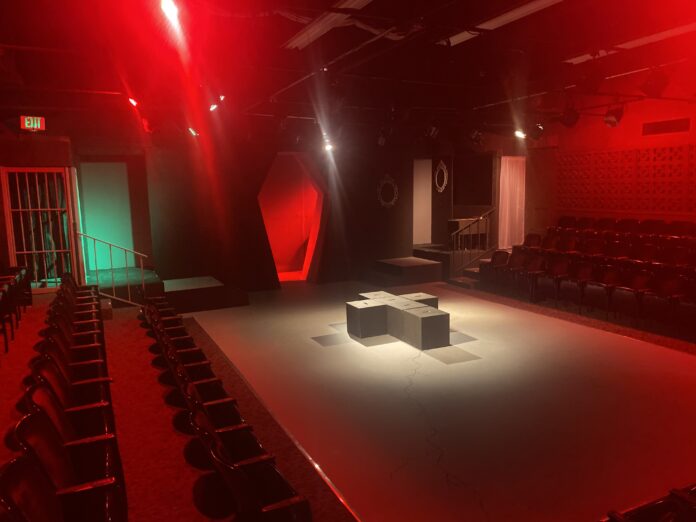 This post contains affiliate links and our team will be compensated if you make a purchase after clicking on the links.

Westminster Community Playhouse swoops in and takes a bite into the timeless classic vampire lore in "Dracula". Directed by Brandon Ferruccio. Adapted into a stage play by Niel Labute with a twisted modern flare. Projecting feminism outlooks, particularly around the characters of Mina Murray and Dr. Van Helsing. Opening new grounds for character development as Jonathan Harker pushes back to hold on to old conservative ways.
With the various scene changes in the alternate past times of Romania and England, the stage is mostly painted a dark black around a coffin-shaped doorway. Minimal decoration of a mirror frame, writing table, window curtain, and cell bars add enough touch to the imagination to set the scenes. Steampunk aesthetics and goth-style costume designs set up a familiar yet new fantastical territory for the audience to embrace. The familiar original novel by Bram Stoker and its black and white film versions gets a new live stage adaptation that challenges the audience and unveils "Dracula" in new darkness.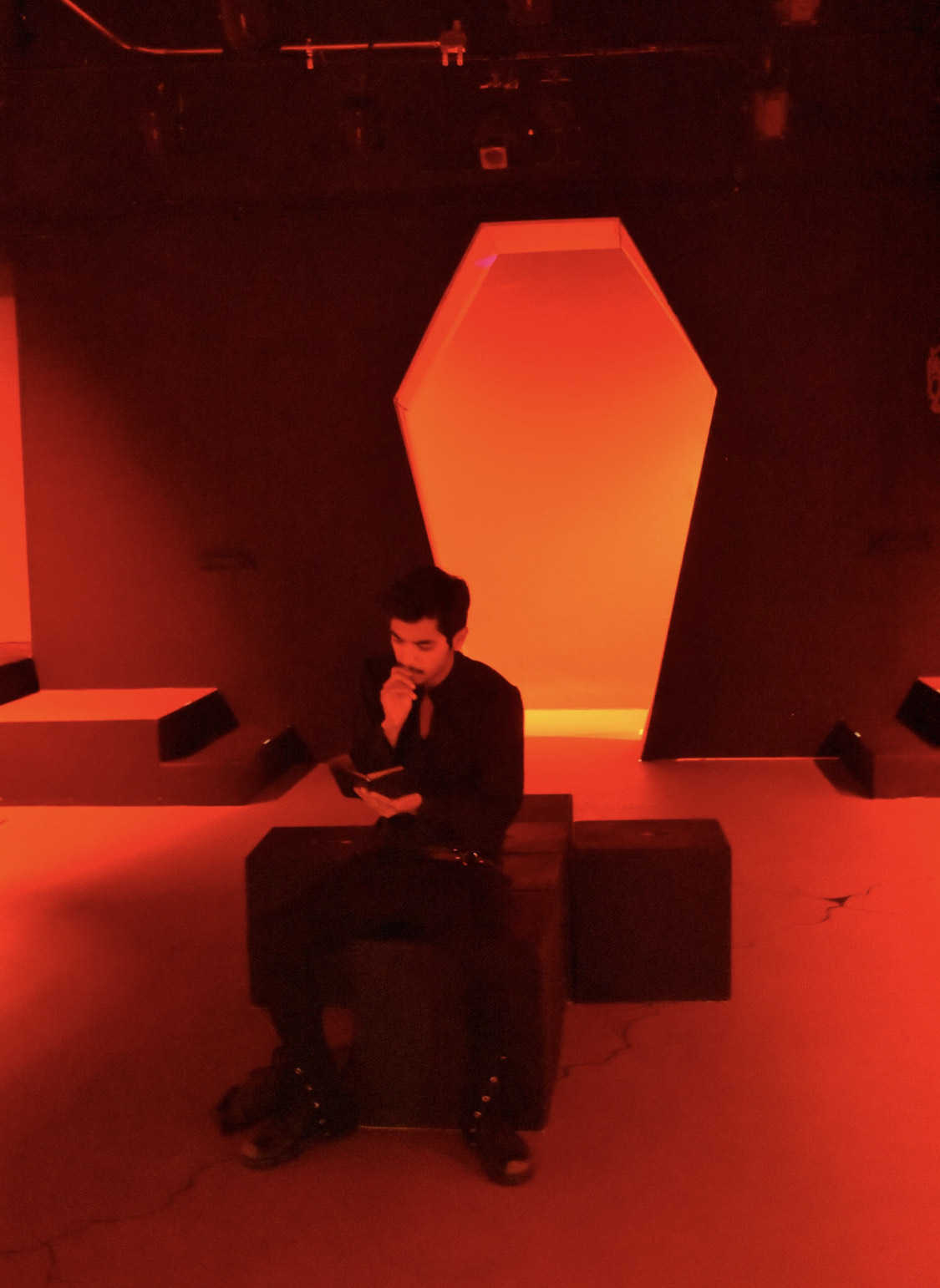 A vocally menacing and devilishly handsome Dracula (Steven Vogel) calls upon realtor turned slave Renfield (Jose Orozco) to his castle in Transylvania to arrange purchasing property in England. Dracula makes clear to the sensual Vixen (Ashley Stewart, also playing the Maid) that he has plans for Renfield as his unwilling servant. Before descending into a mindless downward spiral, Renfield corresponds by letters to friends back home in England.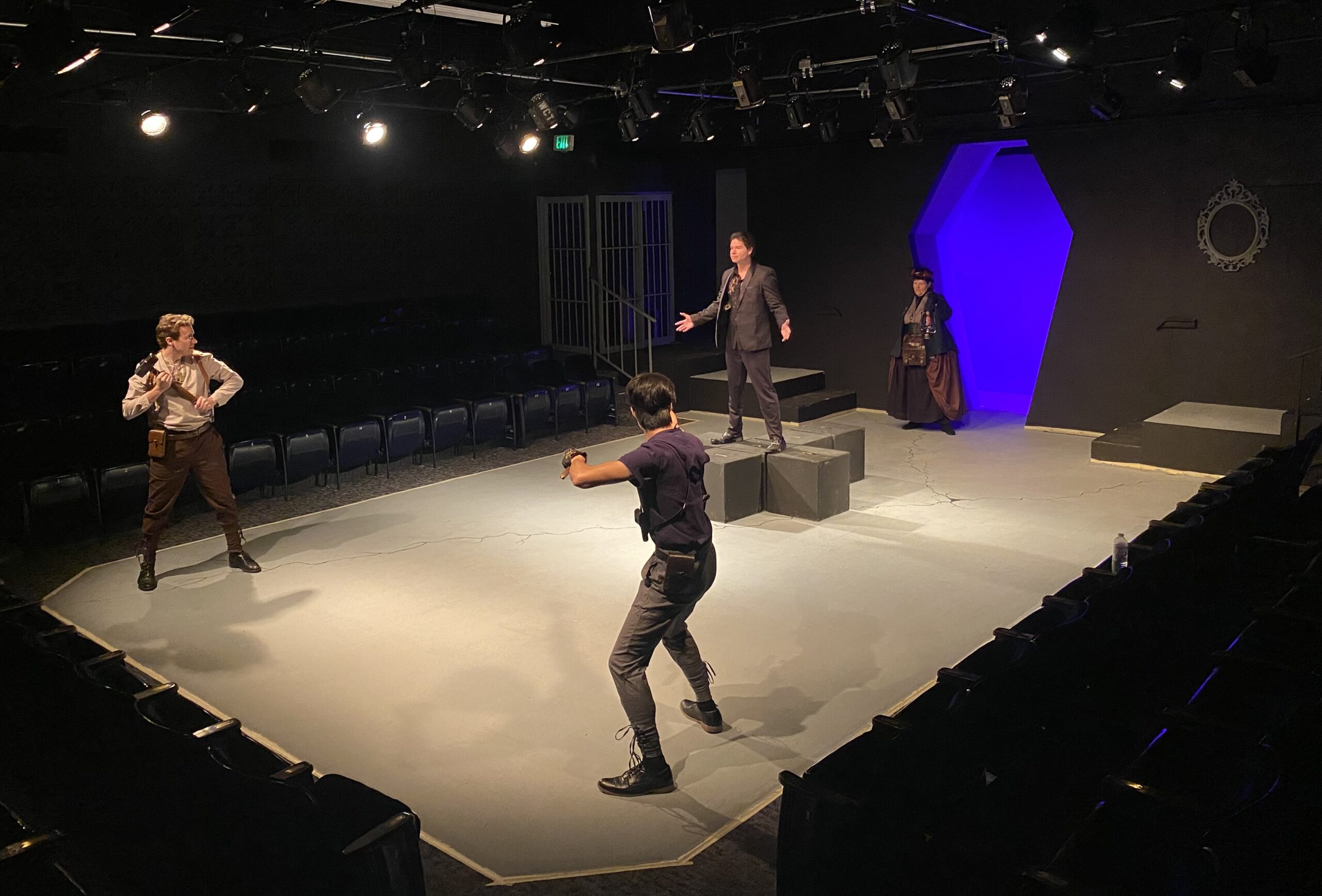 Strong-willed and minded Mina Murray (Caitlin Zinn) foresees a different living for women. Mina is in relations with the dashing Johnathan Harker (Dylan Ginez) whose conservative head remains dismissive of fantastical ways. Mina falls further into a sickly state and dark desires for Count Dracula reminiscent of her departed friend, Lucy. Dreamy Lucy Westerna (Gabriel Myers Prunty) is an innocent free spirit whose life is cut short and doomed to ravage the living. Lucy is in relation with the well-educated gentleman Dr. Arthur Seward (Bryan Edelmann).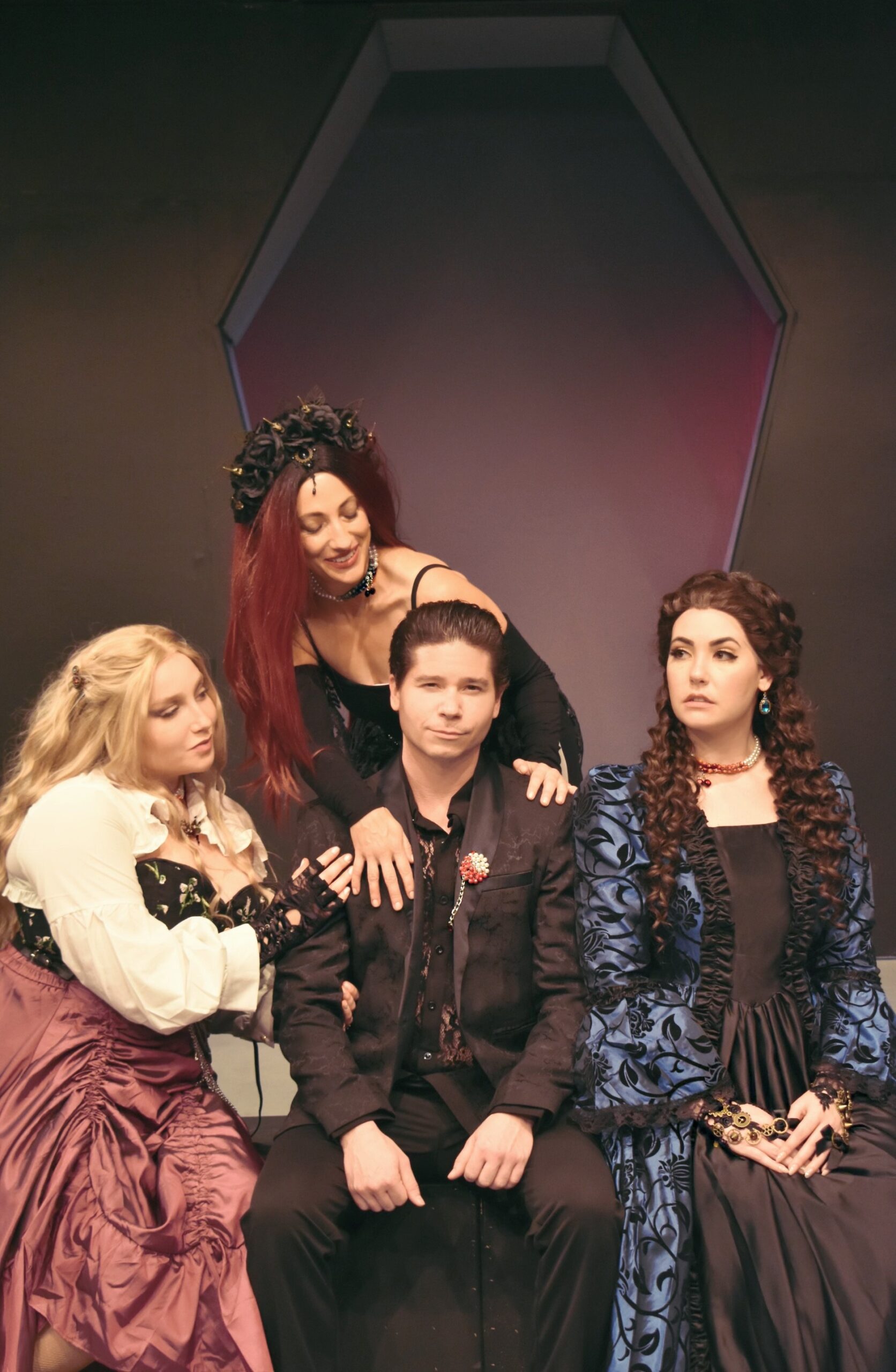 Dr. Seward runs an asylum at his lofty estate. The group gets a fortunate visit from the highly-regarded Dr. Van Helsing (Candy Beck). Johnathan Harker makes clear that his conception of Dr. Van Helsing as a woman is to be perceived as an unfathomable outline. The good doctor performs deeds as a truly brave and bold vigilante should.  Going so far as to barely resist the mind control of Dracula whose supernatural abilities overpower mortal victims.
Ervin Bolisay plays the Attendant and Captain, respectfully. If the prospect of paying respects to the vampire lore wasn't enough to sink your teeth into, the conclusion of the play will not be what you would expect. Another twist to the ending will have the audience contemplate what could be next afterward.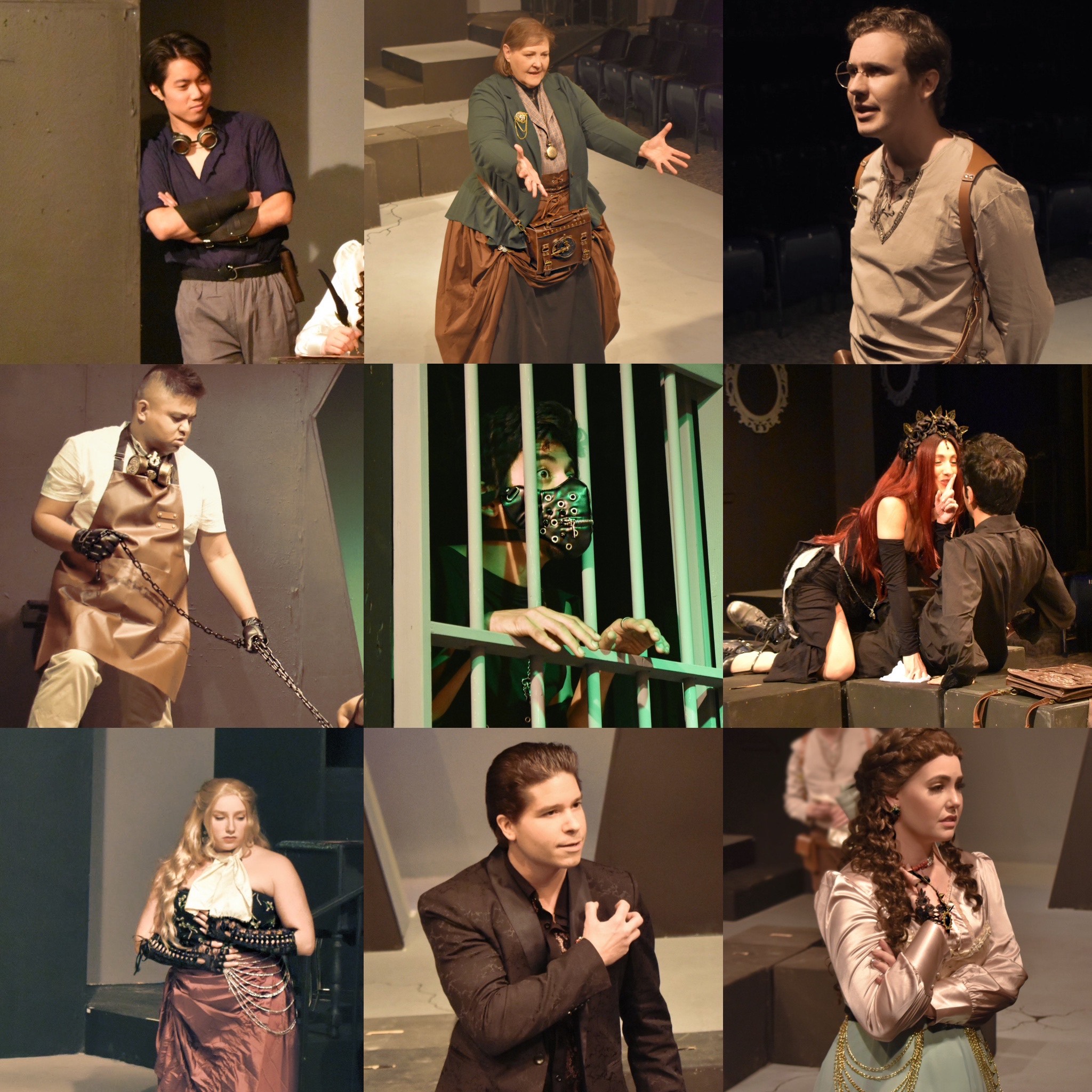 Westminster Community Playhouse continues to lay new ground for a versatile platform to showcase enduring sophisticated talent from clever casting, memorable performers, and strong direction. "Dracula" takes another stab at Westminster Community Playhouse on November 17 at 8 pm, 18 at 8 pm, and 19 at 2 pm, 2023 before laying to final rest after the weekend's performance. To purchase tickets, view upcoming season, or find out about auditions, visit their website at www.wcpstage.com.