This post contains affiliate links and our team will be compensated if you make a purchase after clicking on the links.

"Dressed to the Nines"
When one thinks about churros, parades, and fireworks, it is important to not forget one of the other key elements that makes Disneyland such a unique experience: Fashion. The way park goers dress is a huge factor in what makes the difference between an every day trip and a magical experience. Imagine a world without family matching t-shirts, ear hats (rose gold and otherwise), or Run Disney's colorful shoes. Every piece of clothing has the Disney touch and it is hard to ignore the power of it. That power extends to special events held in the park that celebrate trendsetting looks and trends. One of those events, Dapper Day, is easily the most distinguishable out of the set.
Going into its 6th year, the bi-annual gathering draws in some large crowds and turns a lot of heads. The event's website defines Dapper Day as a celebration of "refined style from yesterday and today". I've attended the event since Spring 2014 and think it's a wonderful experience.
Originally focused on vintage dress up, the event has transformed into both a celebration of classic throwbacks to early park guest wear as well as a morphed version of Disney fashion called "Disneybounding". Though the latter has become more and more dominant as each event passes, Dapper Day is a great excuse to dress up and feel good about yourself. Crowds roam the parks as well as a special expo held each event at the Disneyland Hotel that includes exclusive fashion, photo locations, and swingin' tunes.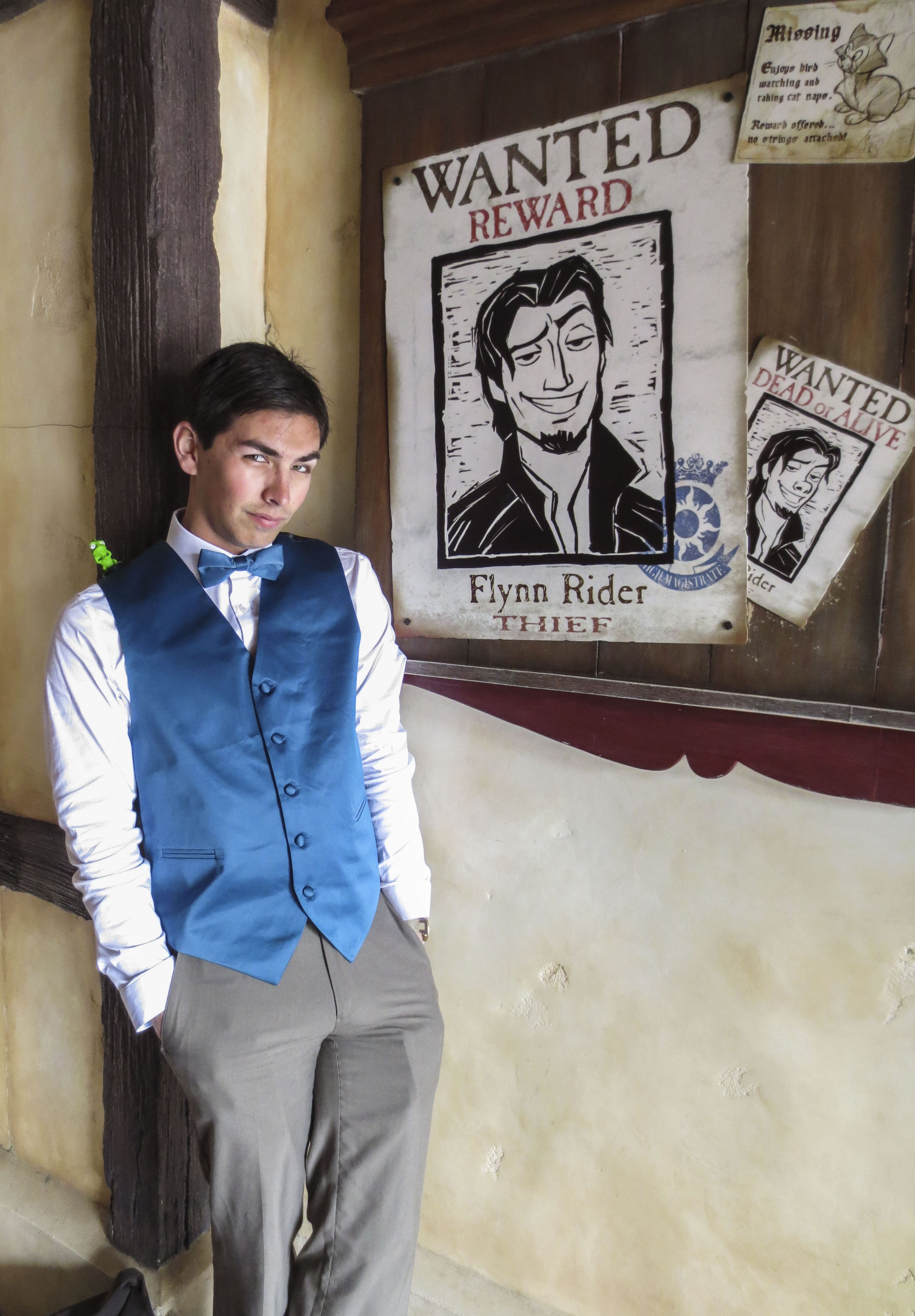 Unlike the typical park day, where you rush through the gates to find the shortest E Ticket line, or to grab a spot in queue for a limited pin release, this event comes with cruise control. The event focuses on socialization rather than tackling your attractions checklist. The very nature of it is relaxing and sets a calmer tone than the fierce battle that comes with a jam packed park trip.
The biggest staple of the event includes photography and meeting up with fellow dapper folk. Dapper Day has given me a chance to practice my photography skills in a way that can only be rivaled by seasonal offerings like Halloween or Christmas. Every event brings a new challenge of finding new locations around the park and creative angles to get the best shot. So far, some of my best photos have come from my Dapper Day outings.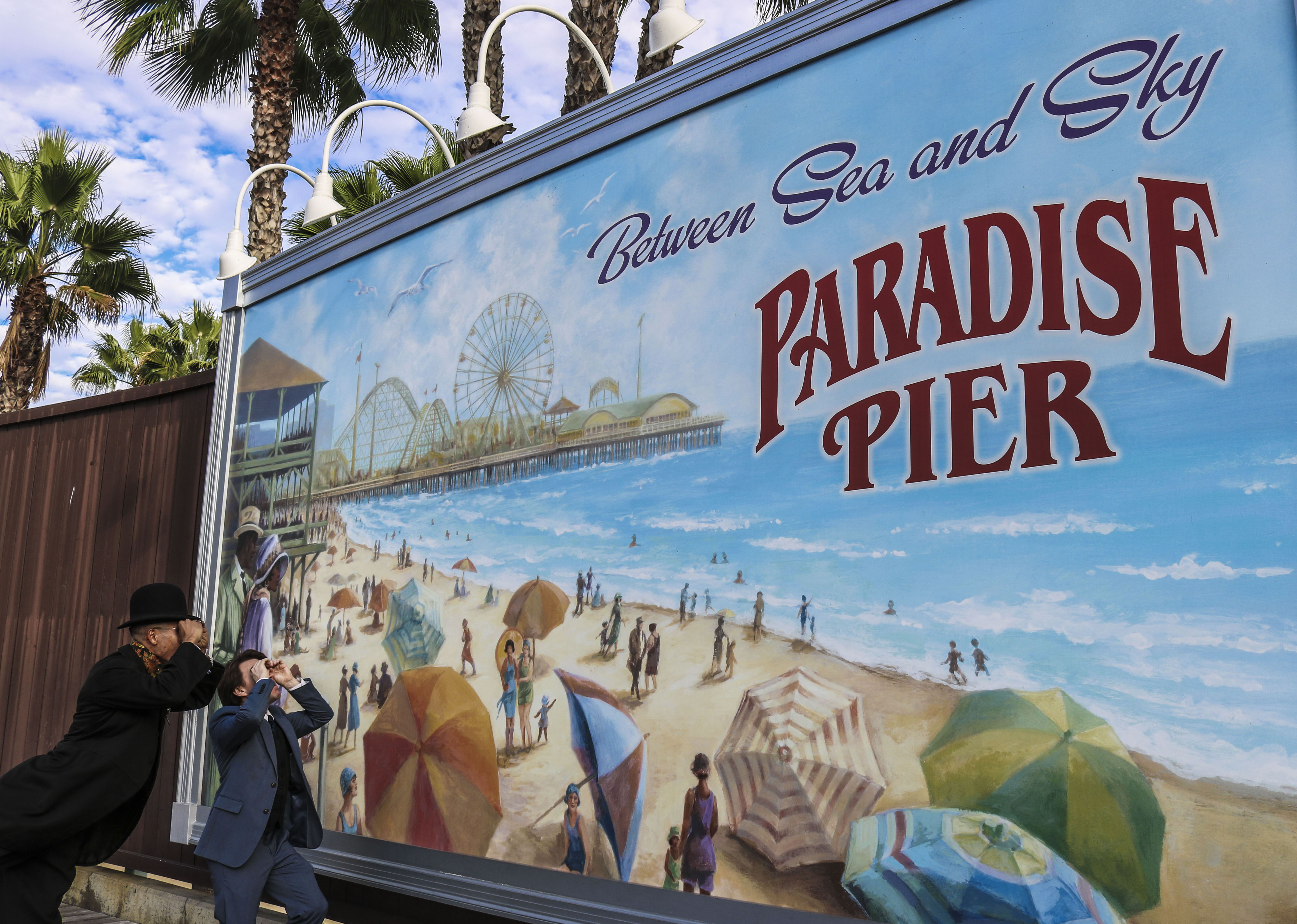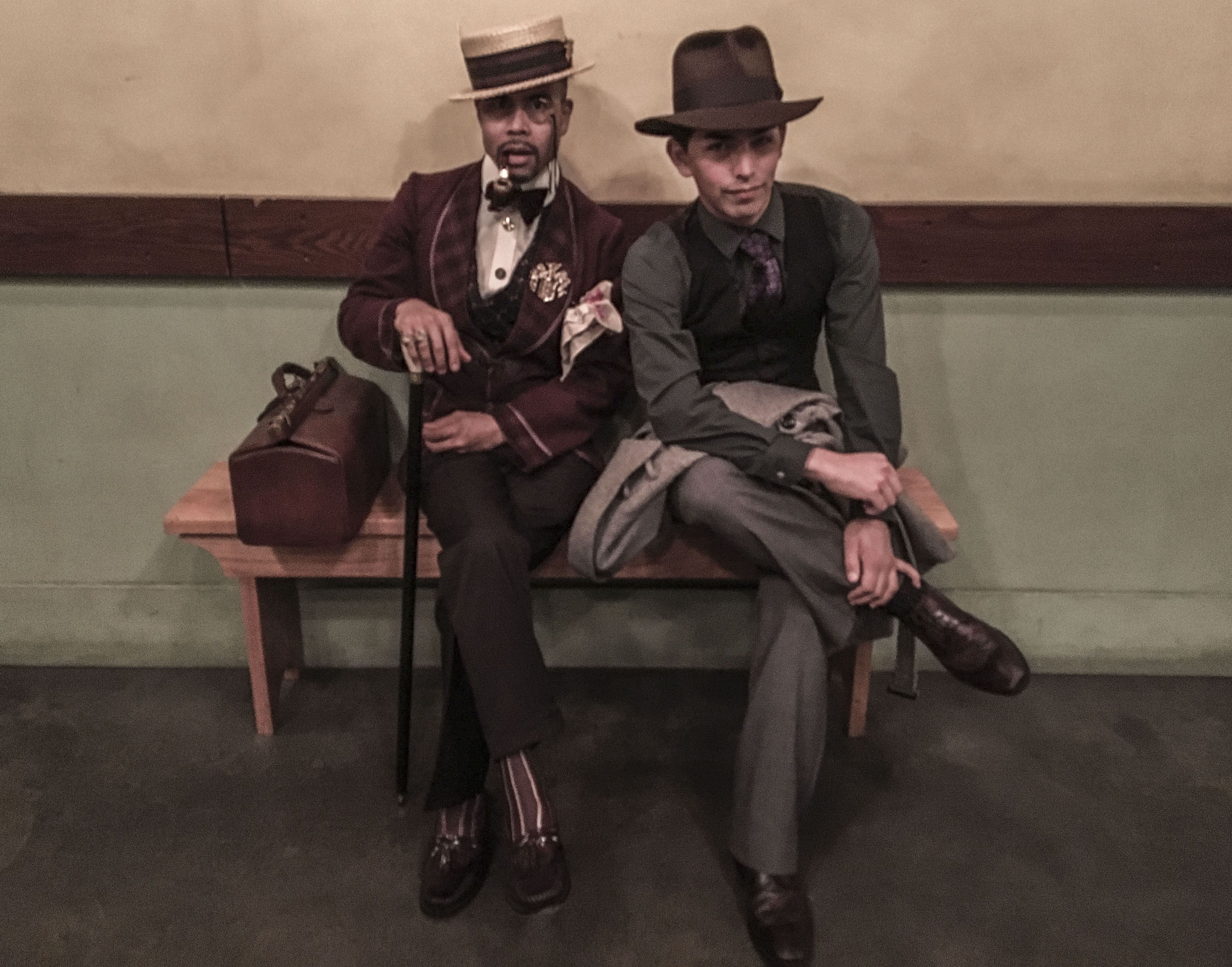 Yet, those photos also formed memories and created lasting friendships. You can see the power of the event without needing to look too deep. It all comes together smoothly and makes a lasting impact. All these passions come together and really make something extraordinary. You have elements of photography, fashion, collecting, and so much more. It's really a playground for fun, creative energy.
If you haven't had the opportunity to experience Dapper Day yet, definitely take a chance. Think outside the box and do something that fits your passion. I've seen some amazing outfits, which are often featured by Disney Style, Dapper Day's official site, and local news outlets. Some real time and effort goes into what you see out there. I've had a lot of fun so far and can't wait to see what's next! This year has already brought some big changes, including special seminars and guests at the Dapper Day Expo. There's plenty to do and see, so grab your bow tie and your best dress. I'll see you next spring!