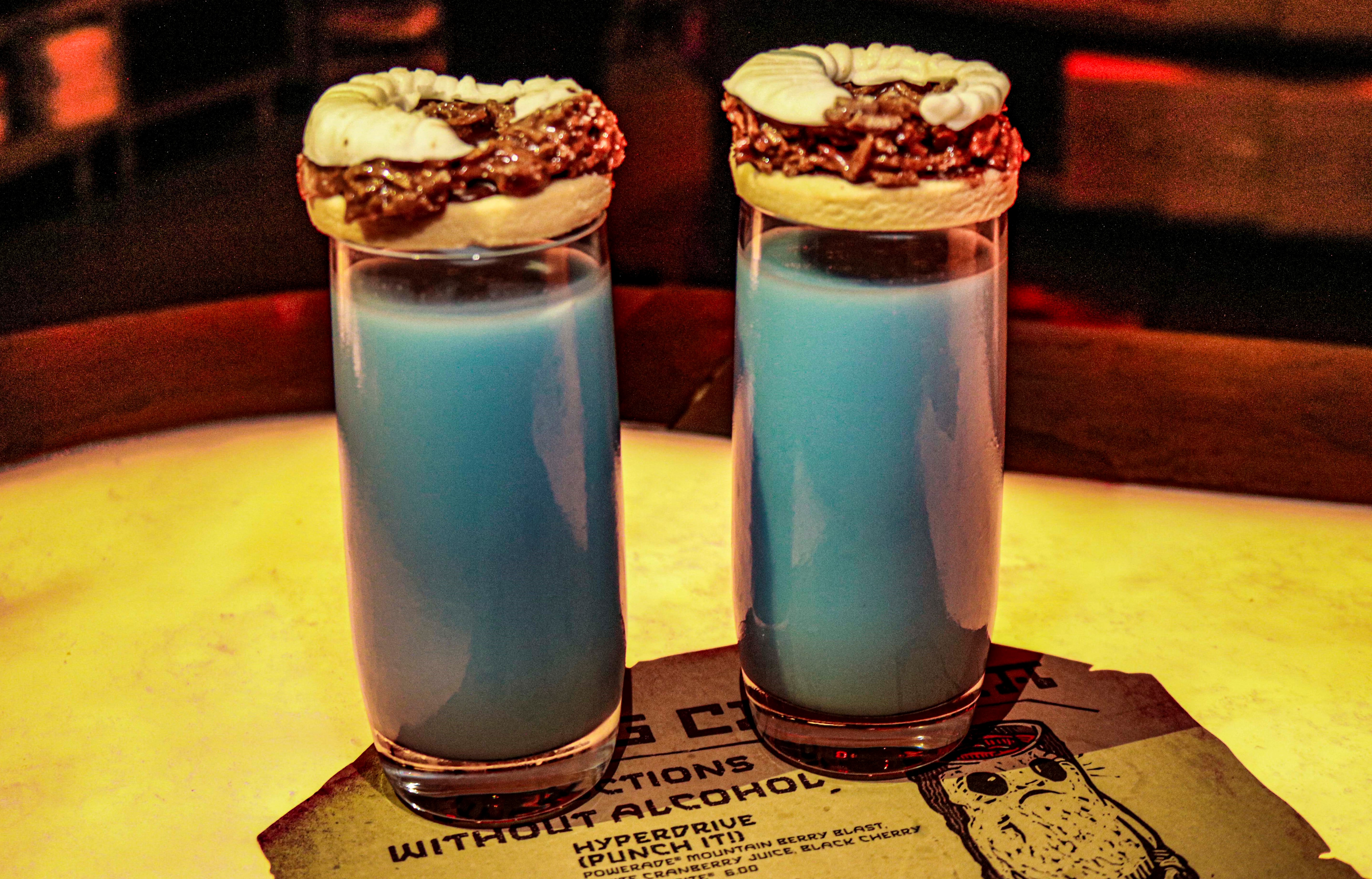 This post contains affiliate links and our team will be compensated if you make a purchase after clicking on the links.

Star Wars: Galaxy's Edge is an experience all its own, providing a wide selection of amazing food and beverage choices that each share a distinct story. For Walt Disney Imagineering, it's more than just food, it's an experience for all senses that combines with the immersive elements of the rest of the land.
As a remote planet, Batuu is one of the lesser populated worlds in the Star Wars galaxy, which gives Disney a chance to provide a unique "farm to table" feel that you would see in more rural settings. Food and drink throughout the land also tie into an ancient culture, passed down from generation to generation of Batuuans. Let's take a quick look at some of the delicious and out-of-this-world food offerings coming your way at Galaxy's Edge!
Oga's Cantina- As the land's main watering hole and hot spot, guests will get the chance to share their tales from around the galaxy and be part of the cantina's intimate and vibrant setting. Beverages will include the spicy Bloody Rancor, the foamy Fuzzy Tauntaun, and the fruity Carbon Freeze. Each drink is custom made, bringing all corners of the Galaxy directly to you in a brilliant presentation and smooth taste.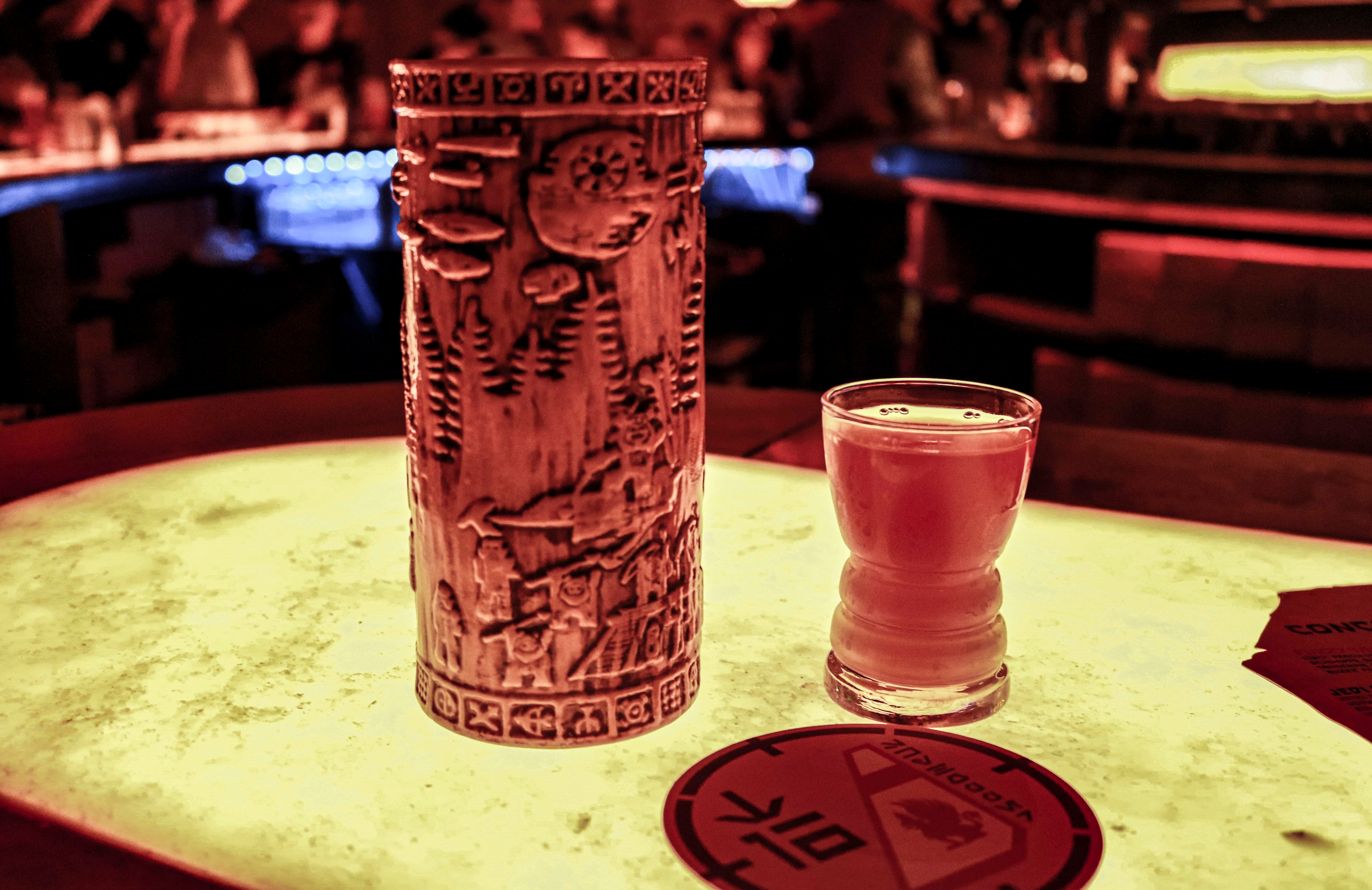 Ronto Roasters- Named for the large pack of animals native to the dessert world of Tatooine, Ronto Roasters is a delicious pit stop for anyone looking to refuel along their journey through Black Spire Outpost. It's signature pod racing engine fires up the barbecue pit, turning up the heat and turning heads along the way. You will also get an opportunity to encounter the former smelter droid, 8D-J8, carefully turning the spot of meats. The stall's signature dish, the Ronto Wrap, closely resembles Earth's roasted pork and grilled sausage. Meanwhile, you can wet your whistle with Batuu's gourmet twist on iced tea lemonade, the Tatooine Sunset.
The Milk Stand- Sure to be one of the most popular stops among your journey, this location will give you a drink four decades in the making. Here you will get the chance to try Blue and Green Milk, both providing a frozen blend of exotic tastes and sweet fruity accents. Green Milk, as seen in Star Wars Episode VIII: The Last Jedi, delivers more of a zing than its blue counterpart. Don't miss your chance to give them both a try!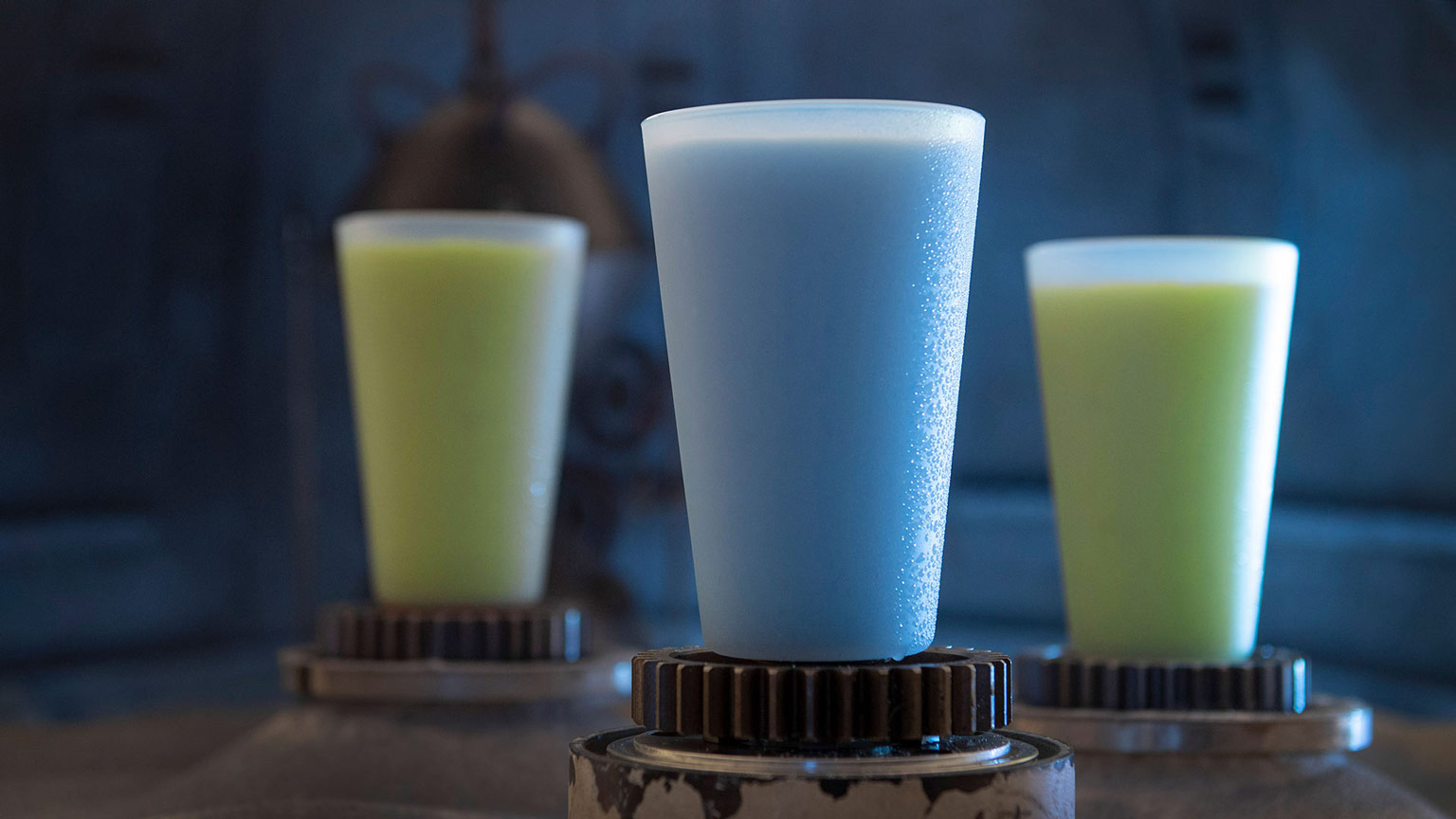 Docking Bay 7 Food and Cargo- Passerby will notice Chef Strono "Cookie" Tuggs' transport shuttle sitting atop Docking Bay 7. The transport acts as a mobile kitchen and restaurant, transforming the hangar into Tuggs' Grub. Using a variety of exotic ingredients from far reaching systems, this is a perfect stop for any adventurous eaters. Try his unusual dishes like the Kaadu ribs, Fried Endorian Tip-yip, and Batuu-bon for dessert.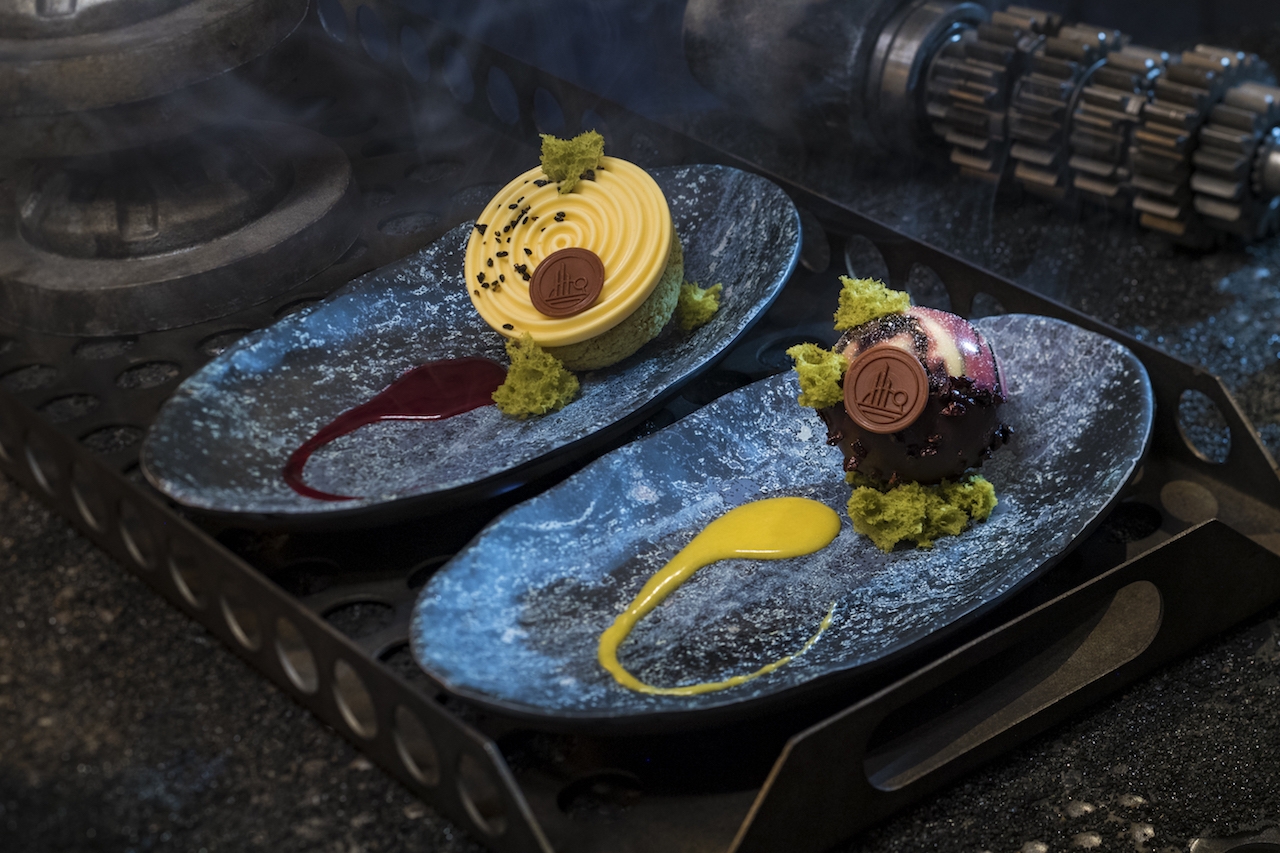 No matter where you go, there is so much to try. To help along your journey, Disney's Mobile Food Ordering Service will be available through the Disneyland App for Ronto Roasters, Milk Stand, and Docking Bay 7 Food and Cargo. Menu items will be subject to availability.
Star Wars: Galaxy's Edge Food Preview
Learn more about Star Wars: Galaxy's Edge by checking out our full coverage!