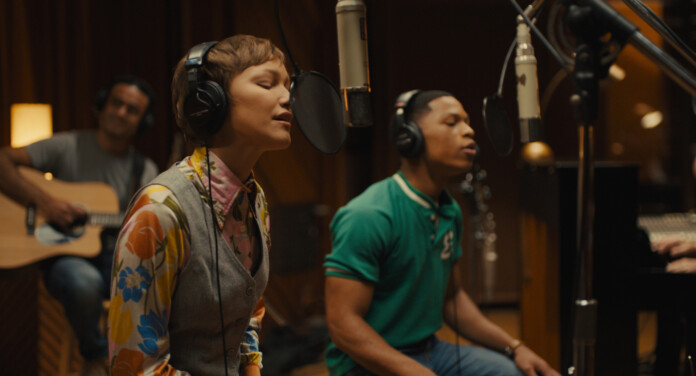 This post contains affiliate links and our team will be compensated if you make a purchase after clicking on the links.

The glitz, the glam, and the magic of Hollywood came together to discuss the release of the new Disney+ film, Hollywood Stargirl. The sequel to the popular film Stargirl, Hollywood Stargirl takes viewers journey out of Mica, Ariz., and into a bigger world of music, dreams and possibilities.
When her mother, Ana (Judy Greer), is hired as the costume designer on a movie, they relocate to L.A., where Stargirl quickly becomes involved with an eclectic assortment of characters.
They include aspiring filmmaker brothers Evan (Elijah Richardson) and Terrell (Tyrel Jackson Williams); Mr. Mitchell (Judd Hirsch), one of Stargirl's neighbors; and Roxanne Martel (Uma Thurman), a musician Stargirl admires and encounters on her journey.
The team was led by the extremely talented, Grace VanderWaal, who was thrilled to bring Stargirl back for another story. "It was very exciting because, you know, I feel like after seeing everyone love Stargirl it really made me appreciate and be honored even more to play her character. So, it was very nerve wracking, but I just feel like I just slowly grow more and more love for her. And just so happy to get to play her and she, you know, she's growing up. She's seeing the world, experiencing different things".
This time around, Stargirl took on the LA scene, bringing a new spin, and one that really changed the direction of the series for the better. Strangely enough, it almost didn't happen that way.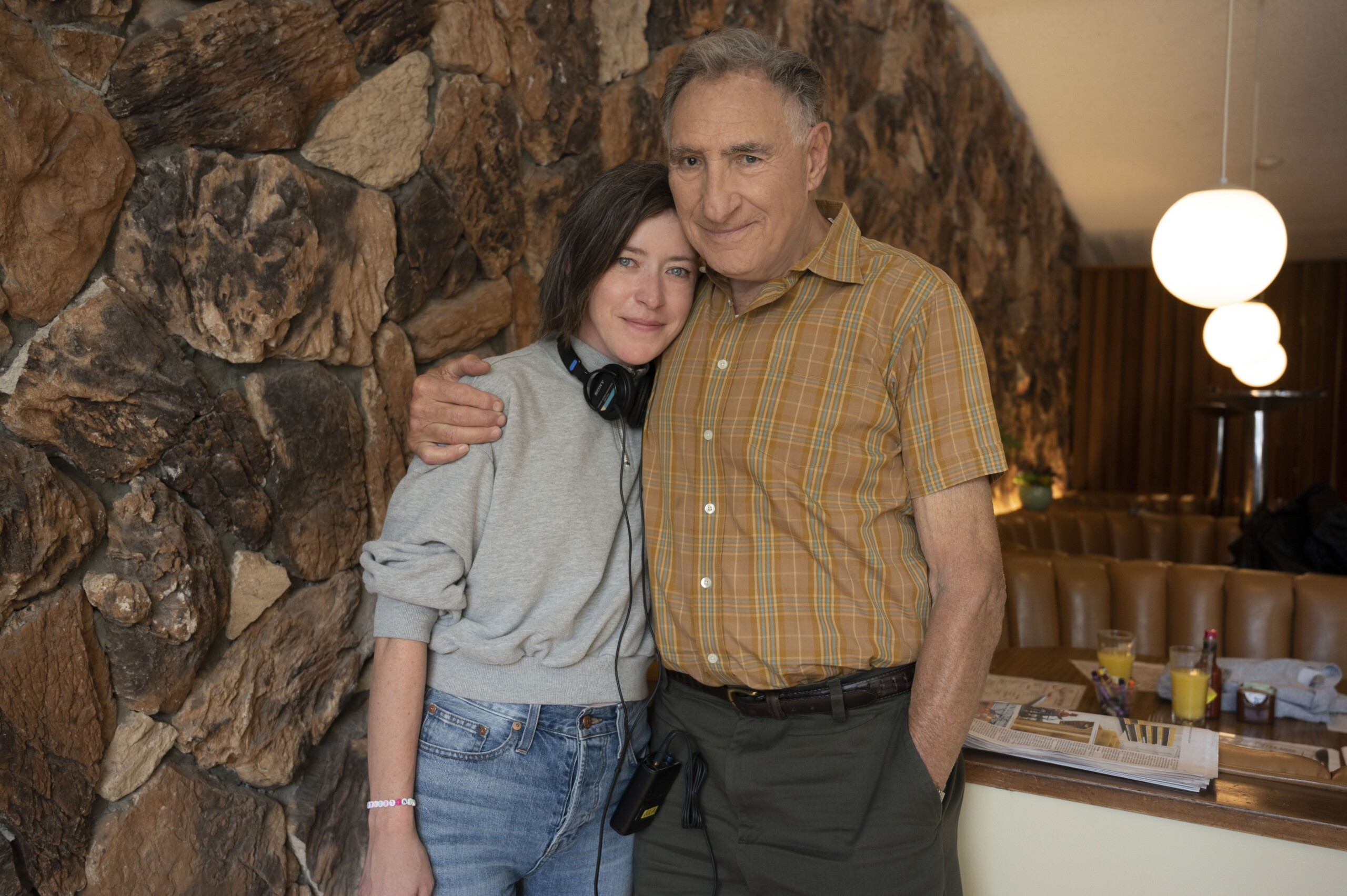 Director, Julia Hart, discussed the decision to bring Stargirl to Hollywood, and how the environment fit in with the story they wanted to portray.
"It's funny, originally we were gonna set it somewhere else and then the pandemic happened. And my husband and co-writer Jordan Horowitz and I… I was gonna, like, go on a trip and go to where we originally were gonna set the movie. And then the pandemic happened and so we were here. And the thing that we missed the most during the pandemic was our movie family. Our amazing crew who we love making movies with. I knew Grace and obviously I knew she was gonna be Stargirl. I didn't know these other guys yet when we were writing it."
"…But we decided to write a love letter to both LA but also all of the people we missed, you know, while we were all stuck at home. And so it was really wonderful to be able to write about them and write about the city that we were quarantining in. I'm, like, grateful that that ended up happening because I think this is ultimately the best version of the movie."
"And I fell in love with all of the characters and they became my friends during the pandemic. You know, 'cause they were, like, the only people I was really hanging out with even though they were just words on a page. And then I got to meet all of these beautiful people who inhabit them so perfectly".
Hollywood Stargirl also gave the opportunity for VanderWaal to bond with her new cast, creating a bond that really helped bring their on screen chemistry front and center for the audience to enjoy.
Elijah Richardson, who plays Evan, really felt the magic, especially since it was his first time visiting LA. "Before this project I have never been to LA. So this is my first experience. I was going to work like, 'Wow'. I was just in the moment. And it was just so beautiful. It's actually everything that I ever thought it would be. And the fact that I got to work here was even better, so…"
With their collective efforts, the cast came together and made a powerful message, one that everyone can appreciate. Richardson spoke about risks and the rewards that are worth shooting for, which is a big part of the film's central message.
"…basically what I want them to be able to take from this is to learn that running away from your issues or your problems isn't the way to go about things. You know, you have to face it eventually, you know. Taking risks doesn't always mean that you'll fail. You can take a risk and be the most successful person ever. You know what I mean? So just be willing to take a risk."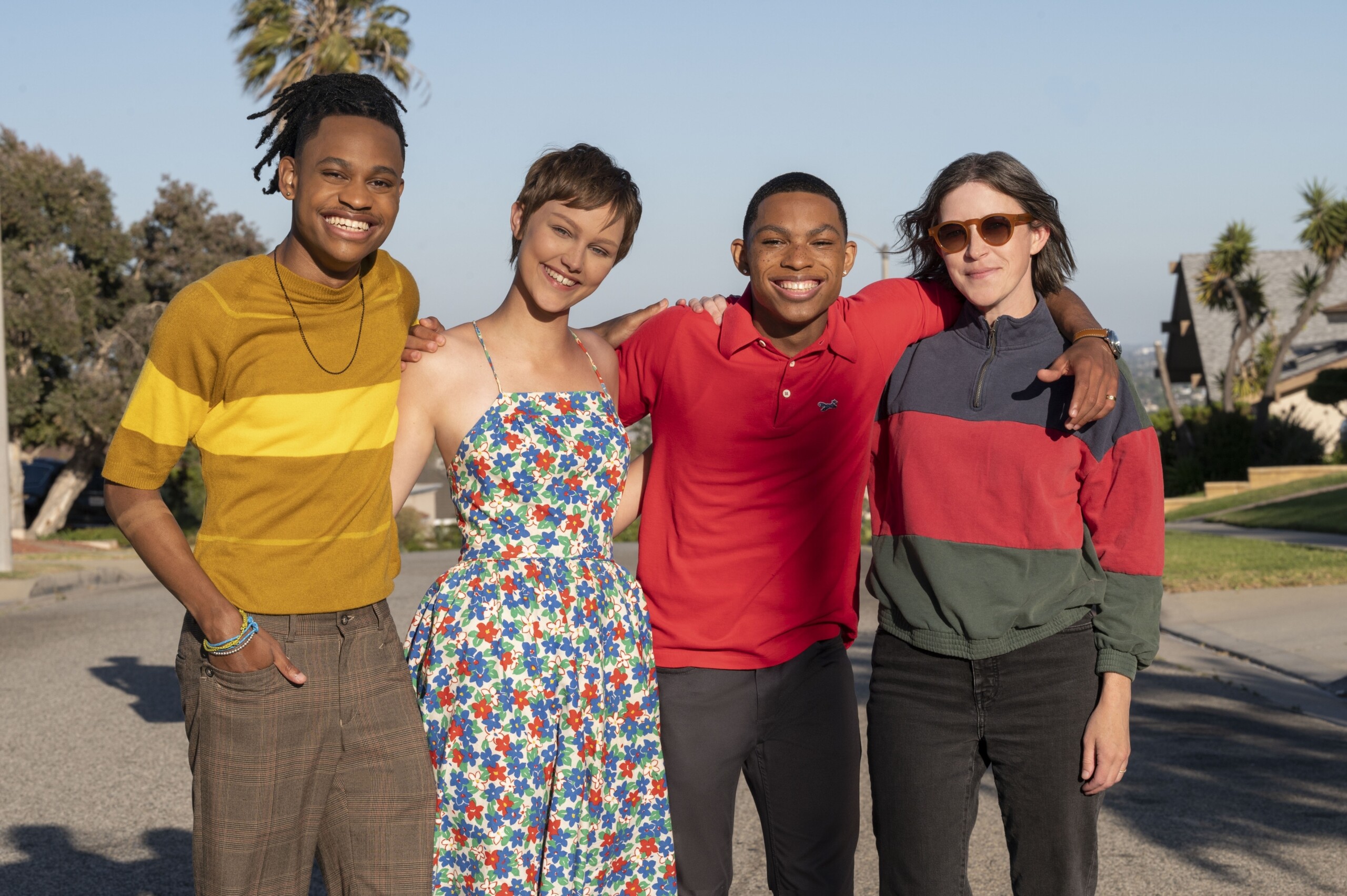 VanderWaal shared a similar sense of optimism, wanting to make sure anyone who watches Hollywood Stargirl remembers the importance of giving yourself a chance and not let the craziness of the world stop you from doing your thing.
"I think this is something that we all, like, cope with, just our entire lives, is the fact that life is just entirely out of your control. And you can either be really, really upset with that or just kind of roll with the punches and let opportunities open up around you and take that in."
"…You never know, like, how much it's gonna change your life or won't change your life at all. And who cares? You know what I'm saying? You just keep moving. So I think that is what I like to take away from the movie."
Hollywood Stargirl makes its debut June 3rd on Disney+.
You can check out our spoiler free review here!