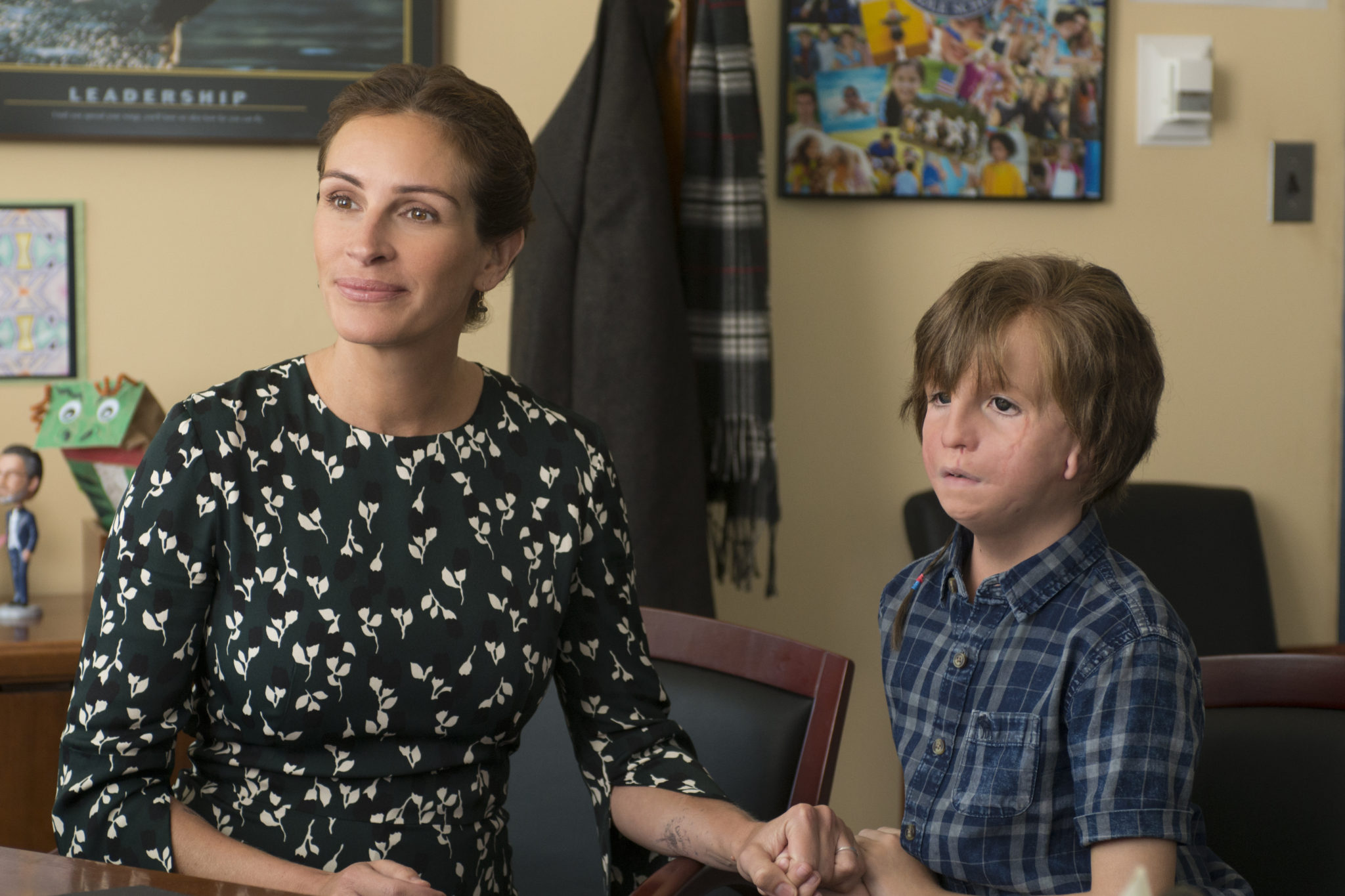 This post contains affiliate links and our team will be compensated if you make a purchase after clicking on the links.

"You can't blend in when you were born to stand out."
Wonder has just blasted off on Blu-Ray with over three hours of special features that will make you laugh, cry, and feel inspired. The film, based off the novel by R.J. Palacio, follows the life, struggle, and triumph of the Auggie Pullman and his family. The movie challenges us all to learn to see with a different point of view and understand that we all need our chance to shine in a world that may not always appreciate or see us the way it should.
What makes this set stand out is the level of teamwork needed bring the world of Auggie and the idea of kindness to life. From page to screen, every part of process in this film was painstaking, full of heart, and nothing short of a miracle.
The documentary pulls that craft into intricate pieces, highlighting the work with writer, R.J Palacio, the entire children's cast and the creative use of multi camera shooting, as well as some of the struggles of filming on a very limited schedule. Unlike most feature series, this set takes a humble approach and is refreshing since it really brings forward the effort on everyone involved, rather than just focusing on the surface of the film for content.
Interviews are given by many of the major players, but you also get some feedback from the smaller parts of the crew and cast. When watching these clips, the audience really gets an opportunity to see what Wonder means to the entire production. It's truly captivating and genuine.
The overarching message of hope endures, and the set of special features is a great guide to learning how much effort goes into this type of film, but also the many reasons that it succeeded when there was so much room for failure. Just like the story itself, there's a real sense of hope and discovery.
Here's a full list of the available features on the Blu-Ray/Digital set:
Summer of Fun 5-Part Documentary:
A (com)Passion Project- Part 1
"Family Matters"- Part 2
"A Technical Wonder"- Part 3
A Note of Kindness- Part 4

We All Deserve a Standing Ovation at Least Once in Our Lives- Part 5
A Child's Sense of Wonder Featurette
What a Wonderful World Featurette
DVD/Blu-Ray Features
Audio Commentary with Stephen Chbosky and R.J. Palacio

"Brand New Eyes" Music Video
Wonder Soundtrack: Behind-the-Scenes
To celebrate the release, Director Stephen Chbosky hosted a special launch event, which was covered by SocalThrills this past weekend. Check out the amazing and heart warming story. 
Learn more about the book and real stories that helped make this film a reality by visiting http://wonder.movie. Wonder can be purchased at most major in store and online retailers!