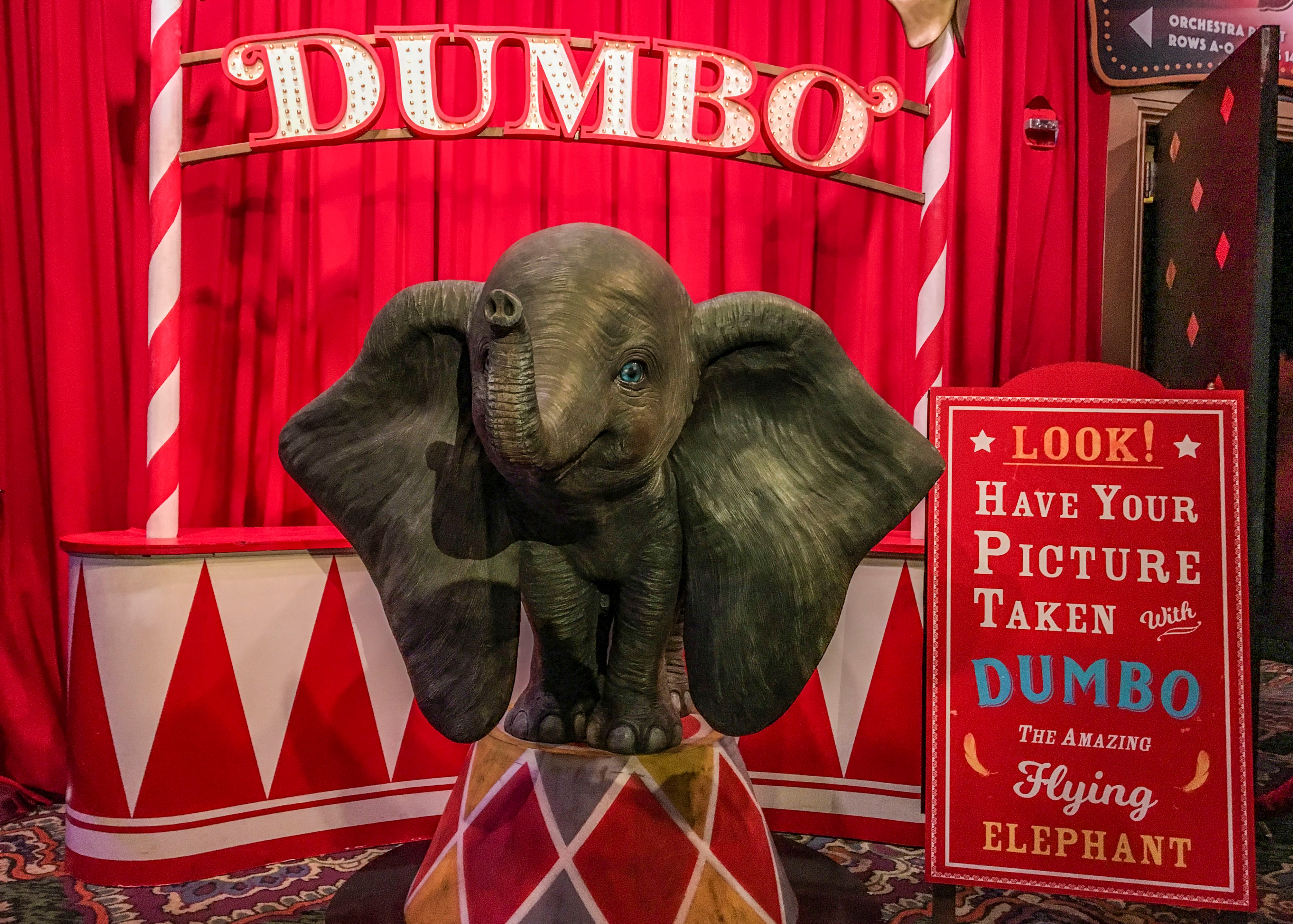 This post contains affiliate links and our team will be compensated if you make a purchase after clicking on the links.

Come one, come all, families big and small to Disney's world famous El Capitan Theatre this spring to see the debut of Walt Disney Studios' latest film, Dumbo! Guests will have the chance to experience all the excitement and spectacle of the Big Top once they enter, with plenty of surprises in store.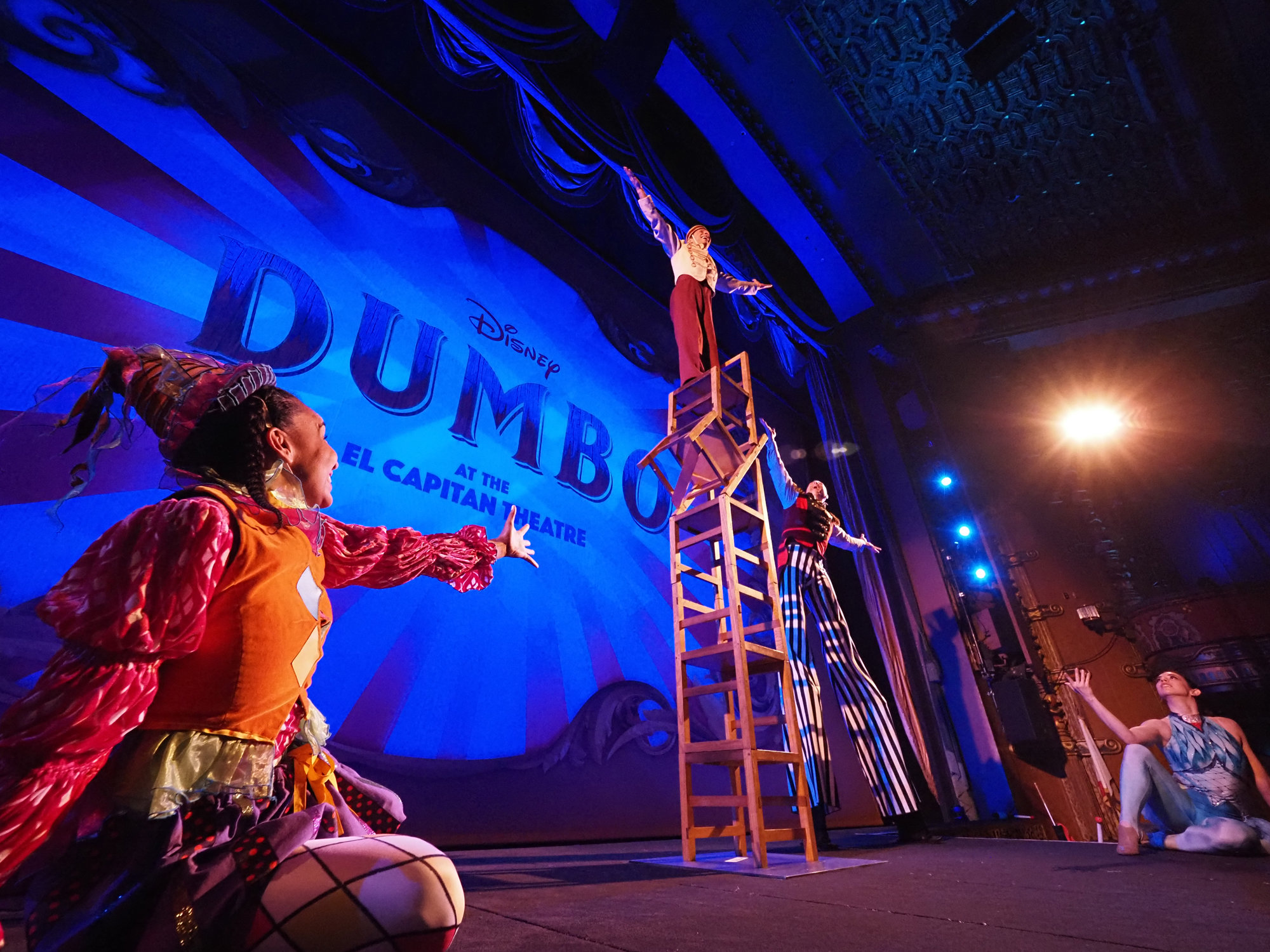 The limited time run will be from March 28th to April 21st, featuring a wide array of larger than life experiences that include live circus performers, costumes and props from the film, poster art, and thrilling photo opportunities. Don't miss your chance to meet Dumbo, show your unbelievable strength, and much more!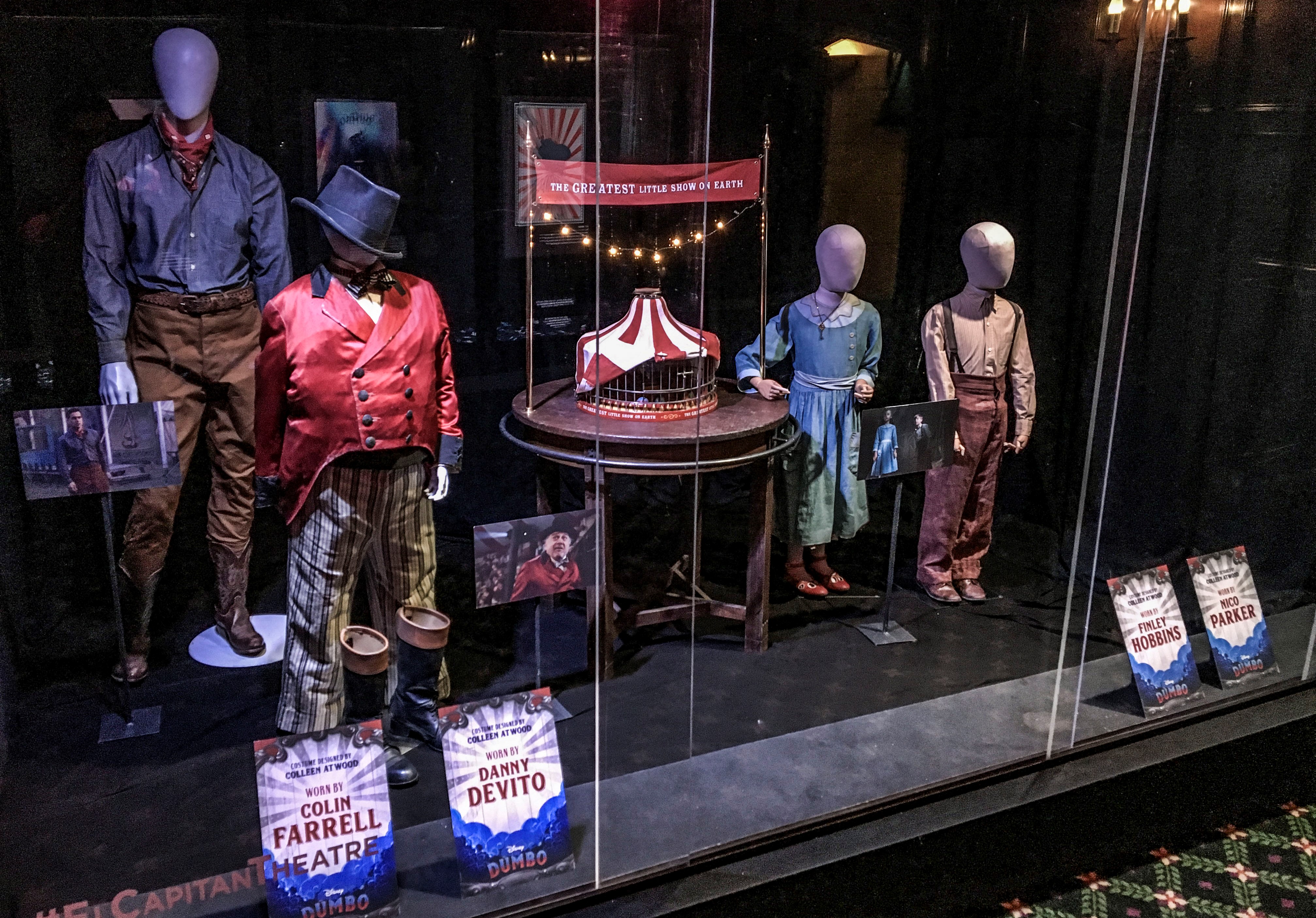 "We are thrilled to welcome our El Capitan Guests under the Big Top with our special engagement of Disney's Dumbo," said Ed Collins, General Manager of The El Capitan Theatre.  "We have transformed our theatre into the world of Dumbo's circus, complete with mesmerizing live performances of Circus Arts, and photo ops to create memories of a lifetime. It's the kind of experience you just can't get anywhere else other than The El Capitan Theatre."
El Capitan Guests can even be among the first to see the movie on Thursday, March 28 at 7:00pm (Doors will open at 6:00PM).  Tickets to The Special Opening Night are $30 and include a Reserved Seat, souvenir popcorn container with one refill, 20 oz Bottled Drink, and surprises!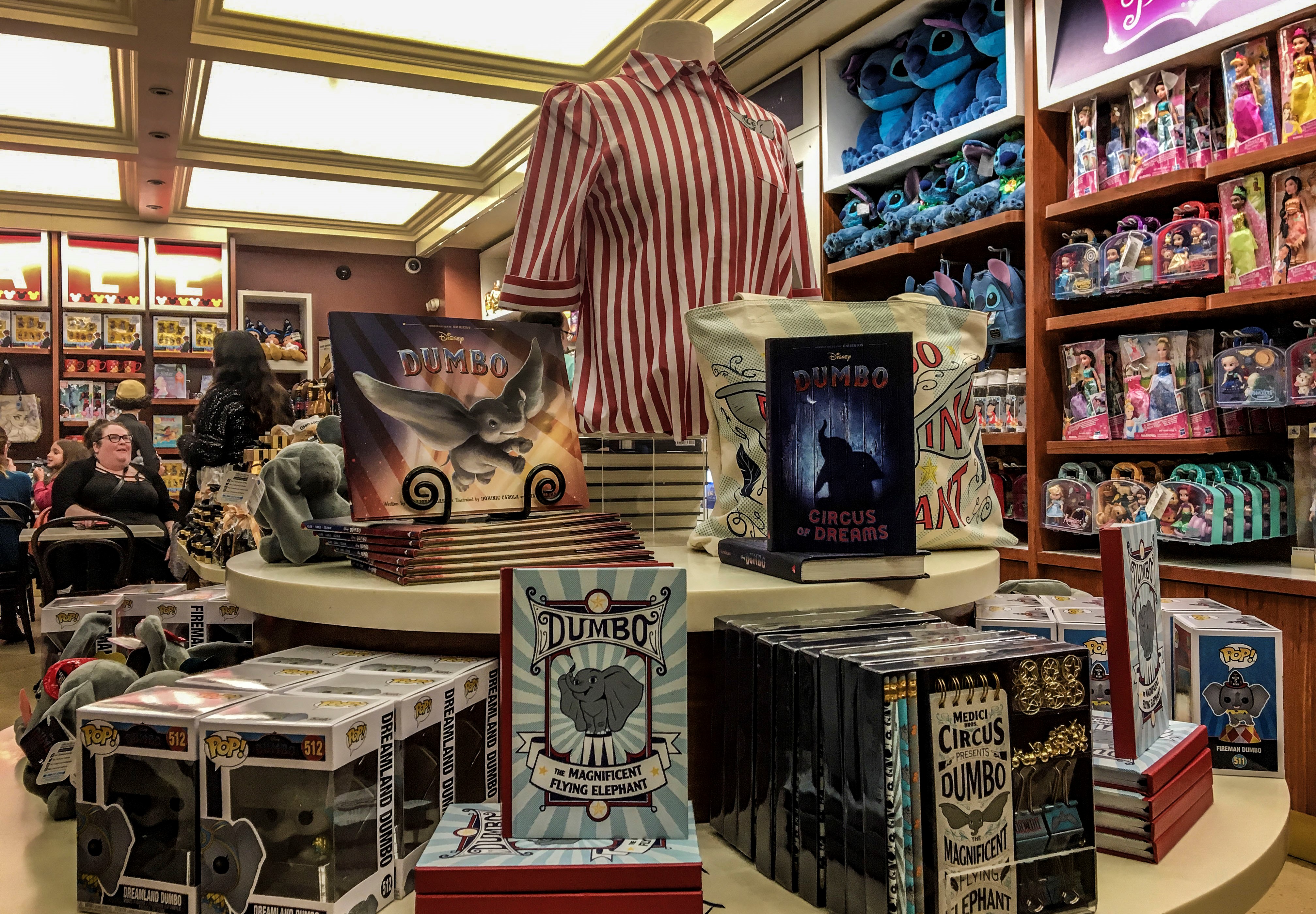 After the show, make sure to take a look at a nice assortment of Dumbo merchandise, right next door in Disney's Studio Store. From plushes, to books, to fashion, there's plenty of fun items to make your heart soar.
Disney's Dumbo daily showtimes: 10:00AM, 1:10PM, 4:20PM, 7:30PM & 10:40PM (10:40PM on Opening Weekend and Fridays and Saturdays following). Showtimes and dates are subject to change.  Special group rates for the film of $10 for parties of 20 or more are available by calling 1-818-845-3110. Tickets also be purchased by clicking here.