This post contains affiliate links and our team will be compensated if you make a purchase after clicking on the links.

"In the Heights" is in the house at La Mirada Theatre for the Performing Arts. This acclaimed Tony-award winning musical is brought to life with the creator behind popular hits like Hamilton, Encanto, and Moana, Lin-Manuel Miranda. This celebration of family and community tells the universal story of a vibrant community in New York's Washington Heights neighborhood – a place where the coffee from the corner bodega is light and sweet, the windows are always open, and the breeze carries the rhythm of three generations of music.
It's a community on the brink of change, full of hopes, dreams, and pressures, where the biggest struggles can be deciding which traditions you take with you, and which ones you leave behind. This hip musical will win you over with its sweet story and hot tunes.
The musical tribute is certainly a treat for the eyes and hears for anyone immersed in or fascinated by Latin culture. The familial story of honor, pride, sacrifice, and fulfilling dreams is universal and relatable to any overwhelming background. Obstacles will always arise even when we least expect it. Finding the strength to overcome barriers is a hurtle everyone will face. No matter the outcome, lessons will be learned. We choose to accept and bear them or let it consume and rule us.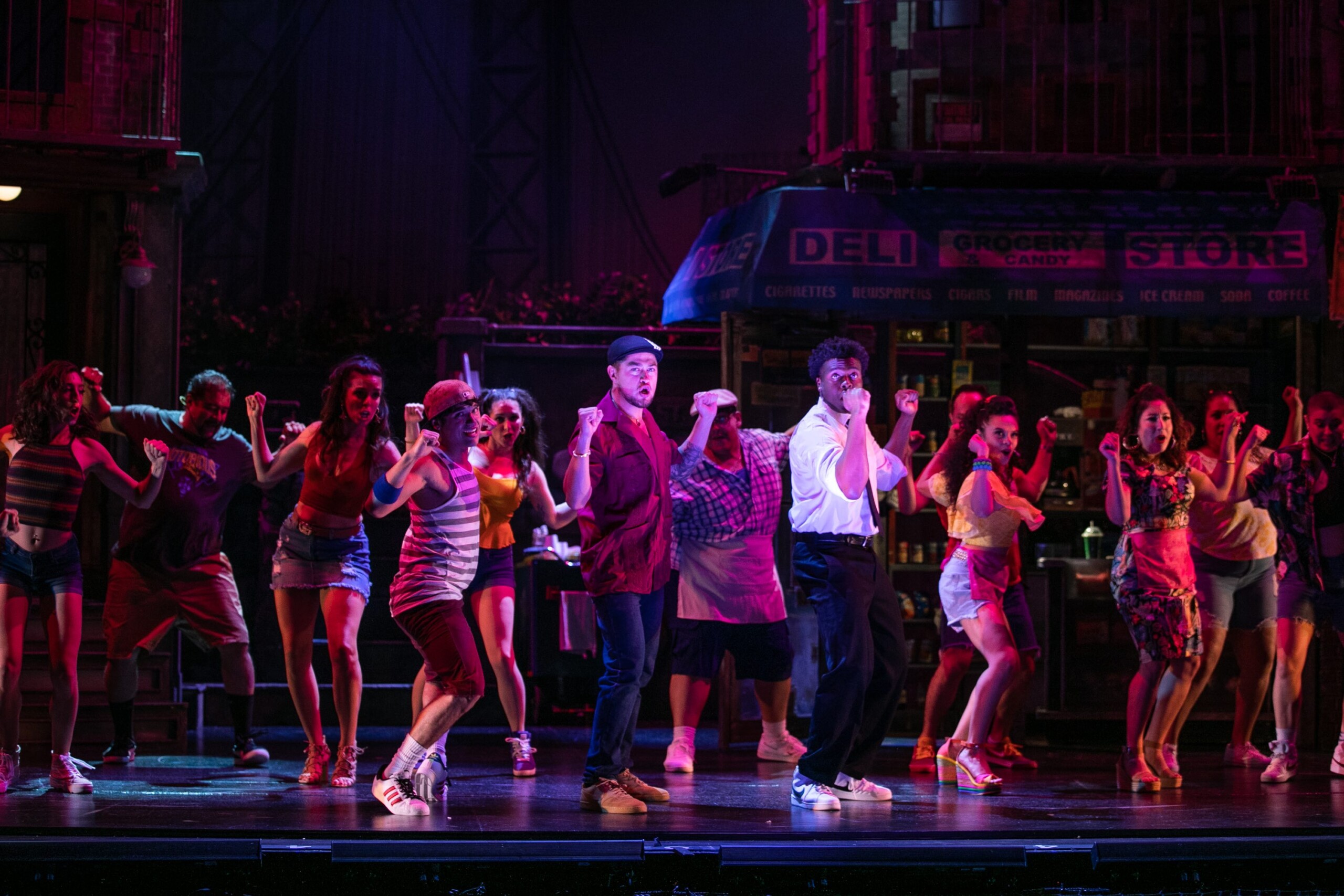 The sprinkle of colorful flavors from dance styles and powerful vocals reach heights above the New York skyline. The show also has little moments to collect your thoughts and absorb the story from a candlelight vigil to proudly waving flags of Latin heritage. A salsa dance club scene really spices things up. The essence of reaching out for one's dream flows off the stage and paints itself onto the audience.
If you or your family enjoyed Disney's recent animated feature hit Encanto, and are ready for a more mature contemporary take on Latin Culture with breathtaking vocals, exhilarating dance choreography, and enthralling jubilation, then you won't want to skip a beat with "In the Heights".
The stellar cast stars Rubén J. Carbajal as "Usnavi", Daisy Marie Lopez as "Nina", Hosea Mundi as "Benny", Claudia Mulet as "Vanessa", Jacquelin Lorraine Schofield as "Abuela Claudia", and Kevin Solis as "Piragua Guy".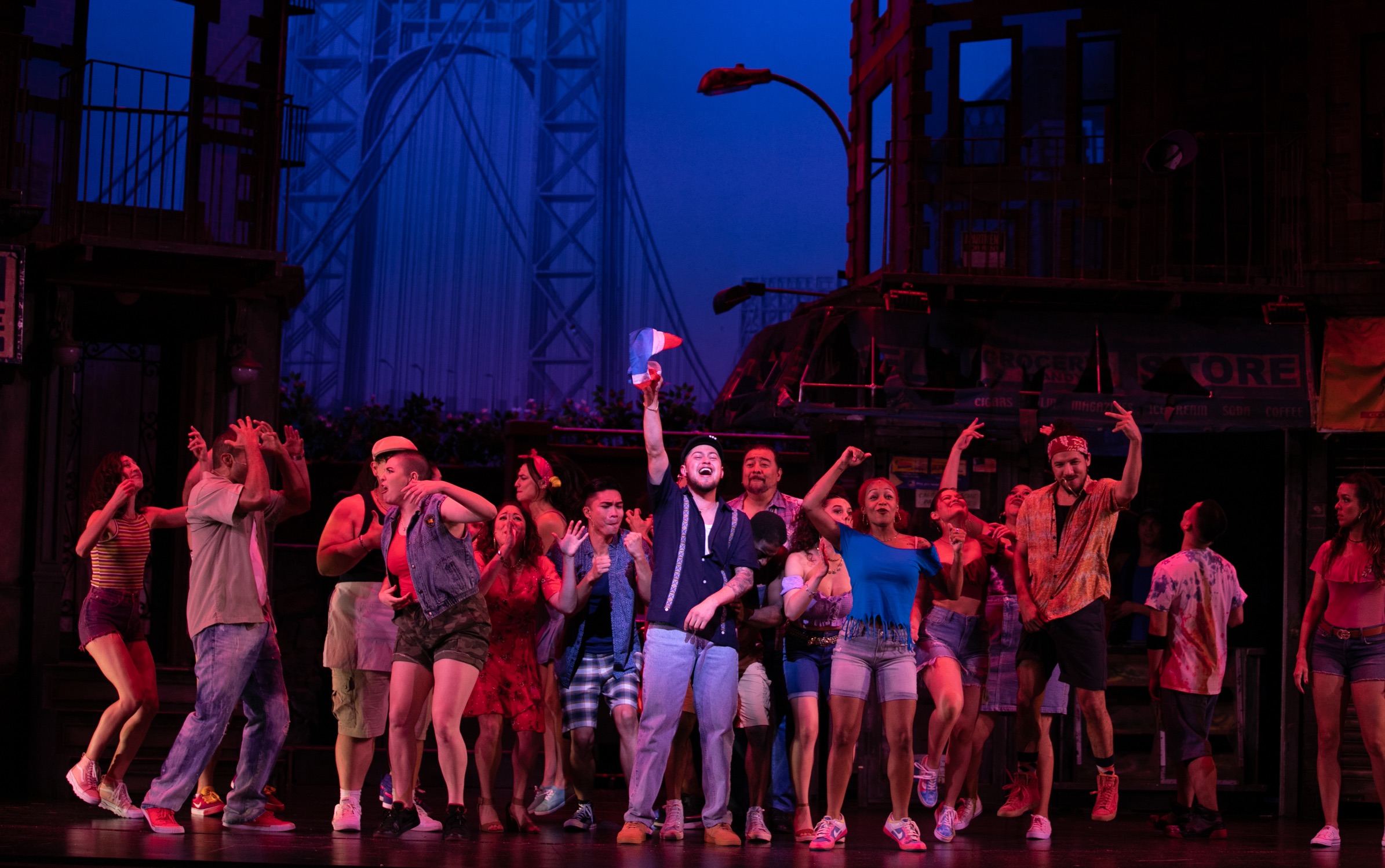 In the Heights Showtimes Info:
Running now through Sunday, June 26 at La Mirada Theatre for the Performing Arts, 14900 La Mirada Blvd in La Mirada. Performances are Thursdays at 7:30 pm; Fridays at 8 pm; Saturdays at 2 pm and 8pm, and Sundays at 1:30 pm and 6:30 pm.
Tickets range from $17 – $84 (prices subject to change) and can be purchased at La Mirada Theatre's website, www.lamiradatheatre.com or by calling the La Mirada Theatre Box Office at (562) 944-9801 or (714) 994-6310. Group discounts available. $15 Student Tickets are available. Children under 3 will not be admitted into the theatre. Parking is free.