This post contains affiliate links and our team will be compensated if you make a purchase after clicking on the links.

The final moments of Star Wars Celebration Chicago are fading off into the binary sunset, ending the 5 day convention with a touching and memorable sendoff. It all began on the Celebration Stage with the 20th Anniversary Celebration of Star Wars Episode I: The Phantom Menace.
The film's creative team joined Anthony Daniels, Ahmed Best, Ray Park, Ian McDiarmid, and Warwick Davis in discussing the film's challenges, inspirations, and successes. Fans had a chance to learn more about the film's use of practical models and effects, along with never before told stories from the cast about their time on set.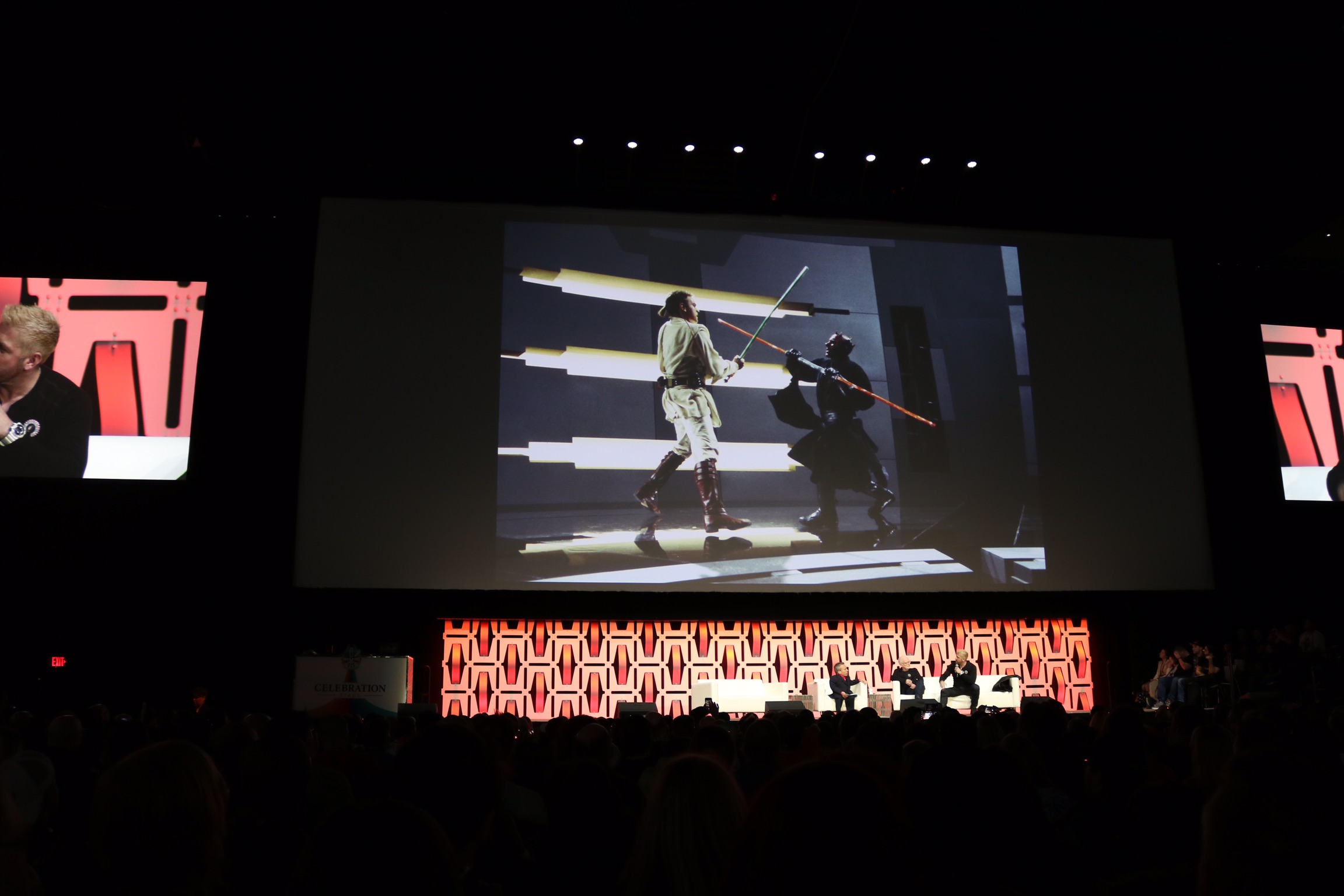 A special viewing of the original teaser trailer took place, as well as fond references to the original Star Wars Celebration in Denver, which came to be because of the film's release.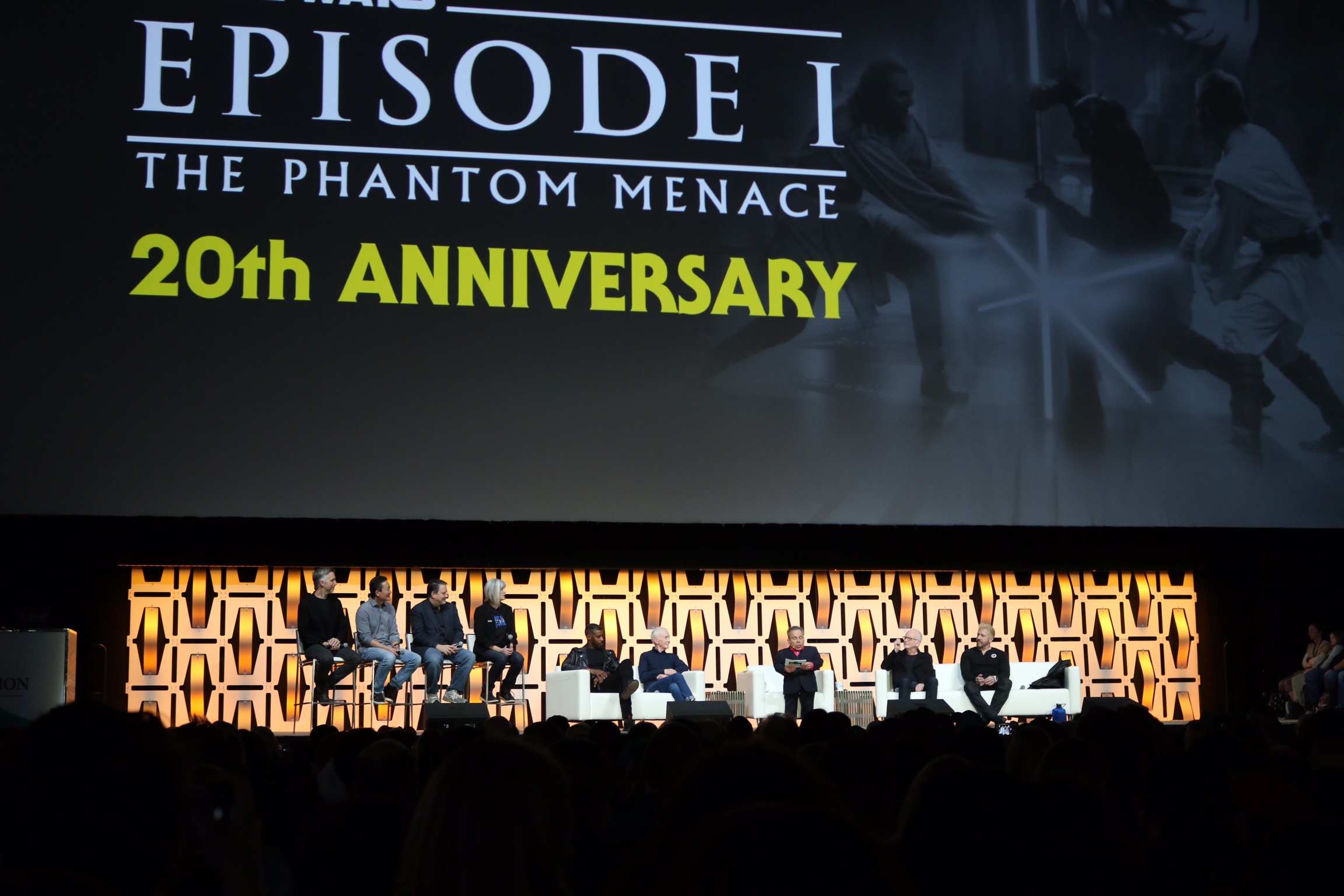 Fans chanted for Ahmed Best, showcasing a love for his character, Jar Jar Binks. After 20 years and a packed arena of loyal fans, it's safe to say the prequel trilogy is here to stay.
Later on, fans gathered in a special sneak peek of season 2 of Star Wars Resistance and a journey through Warwick Davis' career with his own panel. It was all wrapped up in a bow at the end of the day, with a heartwarming closing ceremony where all the participants got a chance to relive the convention's explosive reveals and surprises.
Trailers were recapped, followed by a wrap up video that showcased the entire timeline of events that encompasses the event. Davis then revealed the location of Star Wars Celebration 2020, bringing the party back to Anaheim.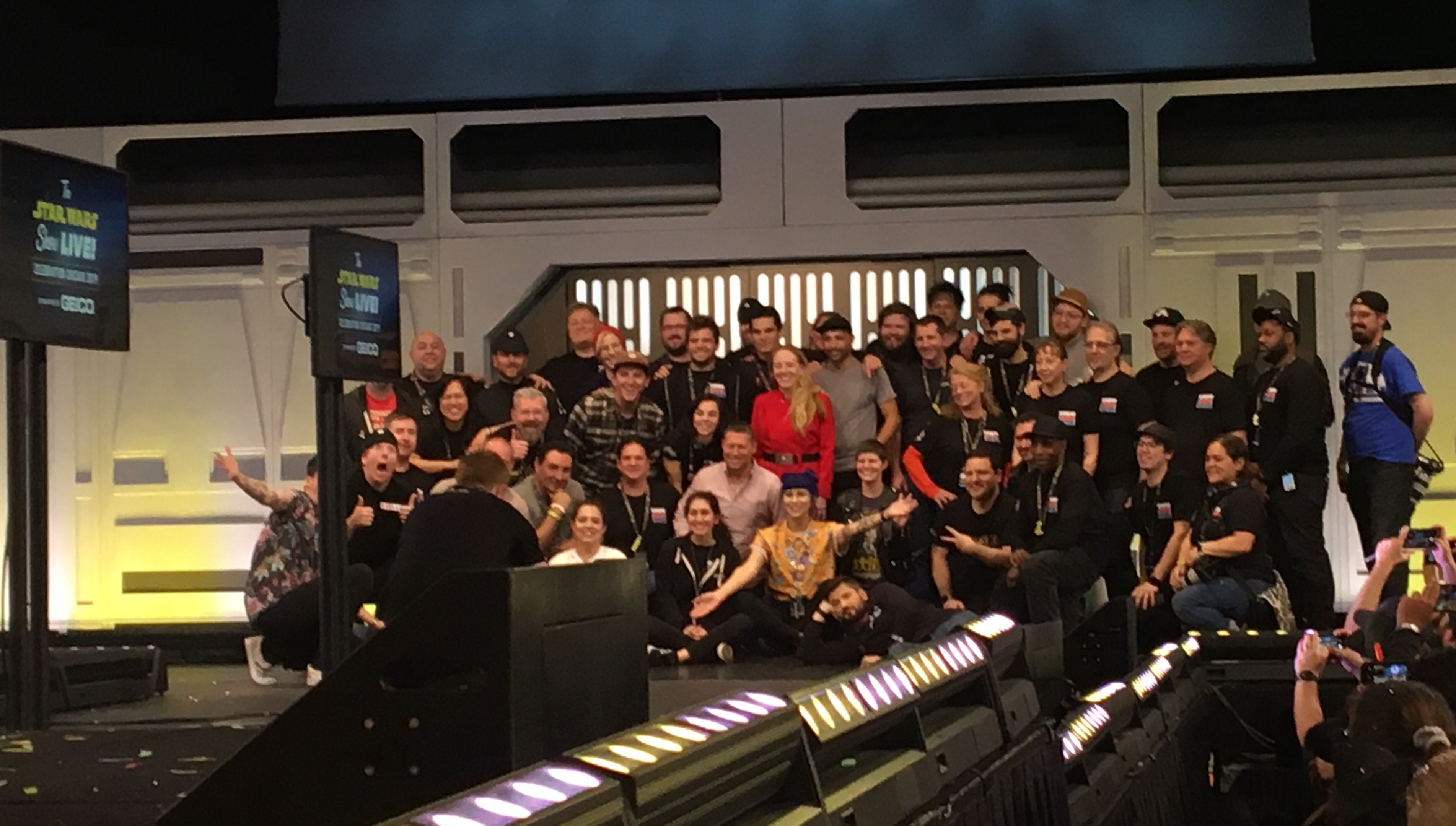 Yet, the party didn't seem to end, as the Celebration Live Stage kept the energy at its peak. The crew of the Star Wars Show came out in a moment of thanks to be met by a hearty level of applause, laughter, and cheers. Even though the live stream came to a close, the crew and fans surrounding the stage remained, soaking in the last moments of the convention prior to some bittersweet moments of farewell.
Star Wars Celebration Chicago may be over, but the power and excitement that it brought will continue to push on towards next year's adventure in Anaheim.
Catch up on all you missed by checking out our entire coverage by starting here! From Episode IX to Star Wars: Galaxy's Edge, there's a lot of exciting news!