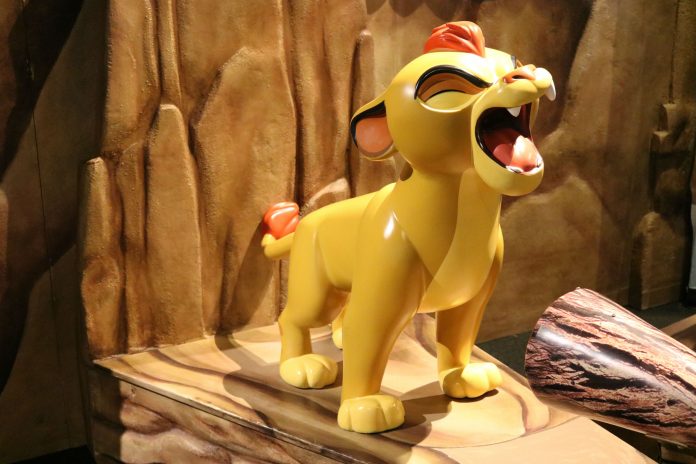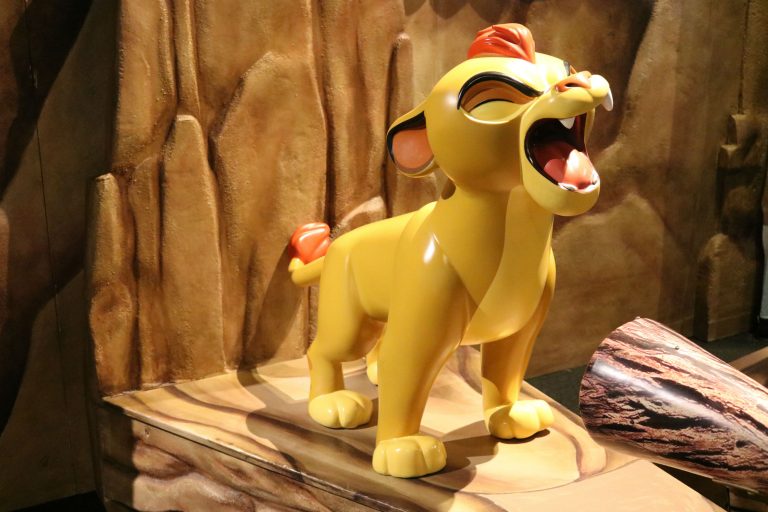 This post contains affiliate links and our team will be compensated if you make a purchase after clicking on the links.

Prepare to take a walk on the wild side this Fall with the Discovery Cube in Orange County, as Kion and all his friends take over in a special exhibit dedicated to Disney Junior's The Lion Guard. The center welcomed guests of all ages to celebrate the grand opening of the exhibit, which was started with a ribbon cutting and followed by a live animal demonstration. The exhibition will be on site from September 22nd through January 13th, 2019.
Bring your pride in to see all the fun and excitement, as children will get the opportunity to become part of a fully immersive and interactive experience that will bring them right into the story of The Lion Guard.  As you roam the Pride Lands, you will discover unique traits of each member of The Lion Guard Team. Kion, who is the leader of the group, is the fiercest and ready for any challenge. He is joined by Bunba, a fearless honey badger, Fuli, a confident cheetah with sped that is unmatched throughout the Pride Lands; as well as Ono, an intellectual egret who is the eyes of the group, being keenest of sight. Throughout the adventure, everyone will work together to maintain the delicate balance that is the Circle of Life.
"At Discovery Cube, we believe children and adults alike can help maintain the health of our planet, starting right here in Southern California. When we learn about the connections between plants, animals, and the world around us, we are motivated to help maintain our local and global ecosystems for generations to come," said Kellee Preston, Chief Operating Officer, Discovery Cube. "The new 'Lion Guard' exhibition helps children explore the concept of ecology and the circle of life in an entertaining way, learning valuable lessons about teamwork and leadership along the way. We couldn't be more thrilled to welcome 'Lion Guard: The Exhibition' to Discovery Cube this September."
"Helping kids learn to appreciate teamwork and recognize the attributes that contribute to being a strong leader is an important milestone in their development and we are delighted to have worked with the Miami Children's Museum the create this exhibit featuring the characters and themes from our much loved Disney Junior series, 'The Lion Guard,'" said Nancy Kanter, Executive Vice President, Content and Creative Strategy, Disney Channels Worldwide, and General Manager, Disney Junior Worldwide. "Giving families a chance to experience our stories beyond the screen is a vital part of what we do and an example of how we can work together in communities to make a lasting impact."
Make sure to come by the Discovery Cube to check out all the excitement for yourself. Once you complete your trek in the Pride Lands, don't forget to check out the rest of the center, which is filled with educational, fun, and enriching experiences for all ages.