This post contains affiliate links and our team will be compensated if you make a purchase after clicking on the links.

Thank the maker! Star Wars: Galaxy's Edge has finally opened, bringing with it a frenzy of interstellar proportions. After being announced at the 2015 D23 Expo, fans have anxiously waited for their first glimpse of the new expansion for over four years and with this week's epic opening dedication, it's safe to say it's been well worth the wait.
In just the first few days, we've already been receiving more images, video, and content than anyone could've possibly imagined. Batuu looks beautiful, filled with intricate details that would make any Star Wars aficionado swoon. Every stone, pathway, and blaster burn tells its own story.  The Millennium Falcon being the center piece of it all, towering over the masses against the iconic Star Wars landscape we have all grown to love. It all leads to the exciting new attraction, Millennium Falcon: Smuggler's Run. SoCalThrills managed to smuggle one of its own in to get a full mission briefing, so make sure to check out this exciting data entry for yourself!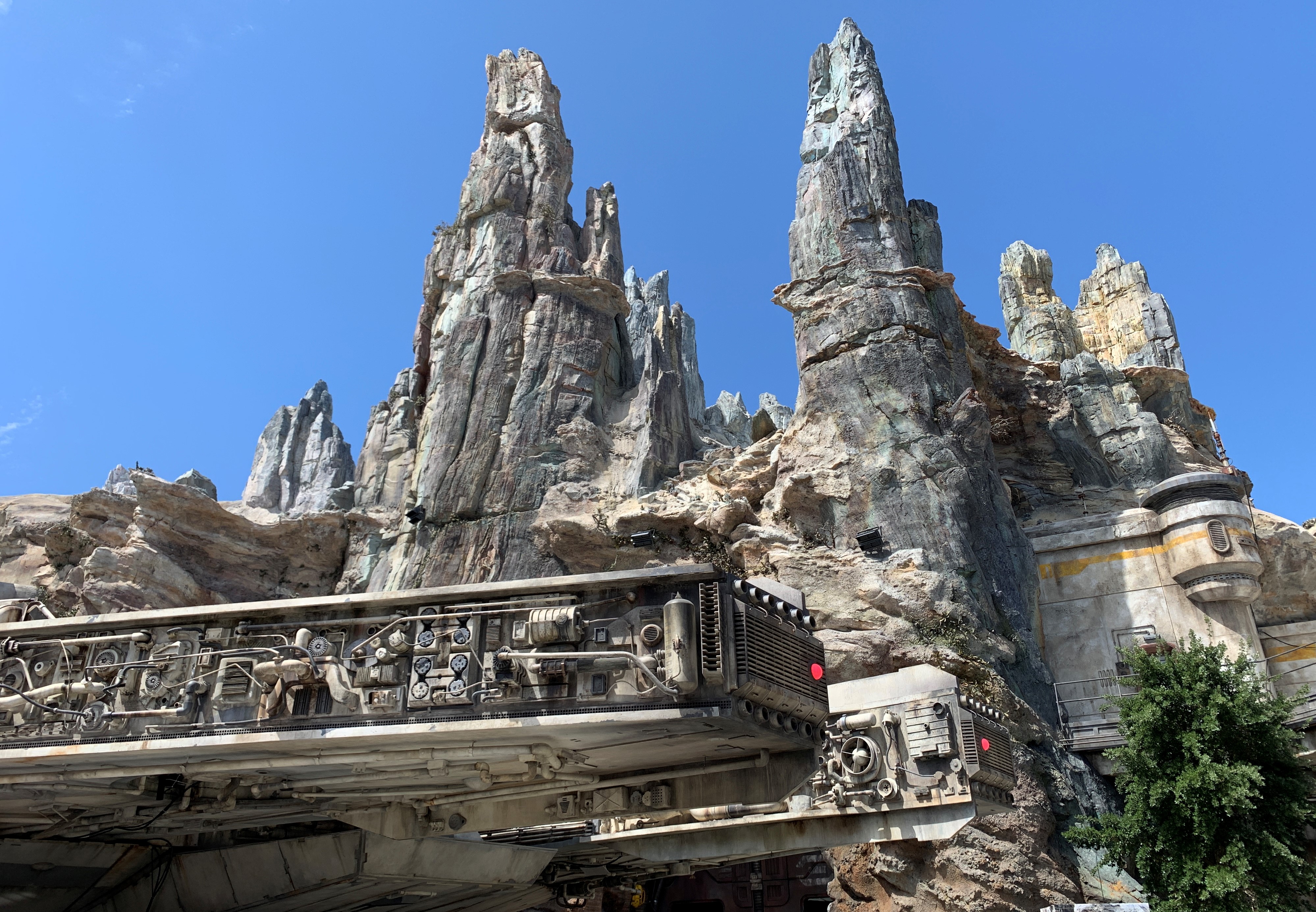 We also got a chance to learn more about all the exciting interactive features coming to Galaxy's Edge via the Play Disney Parks App as well as through the immersive storytelling weaved by Disneyland's talented Cast Member crew. The narrative of Galaxy's Edge is connected to every single element of the land, including all food, merchandise, and entertainment offerings. With so much left to be uncovered, we can't wait to learn more and experience it all for ourselves!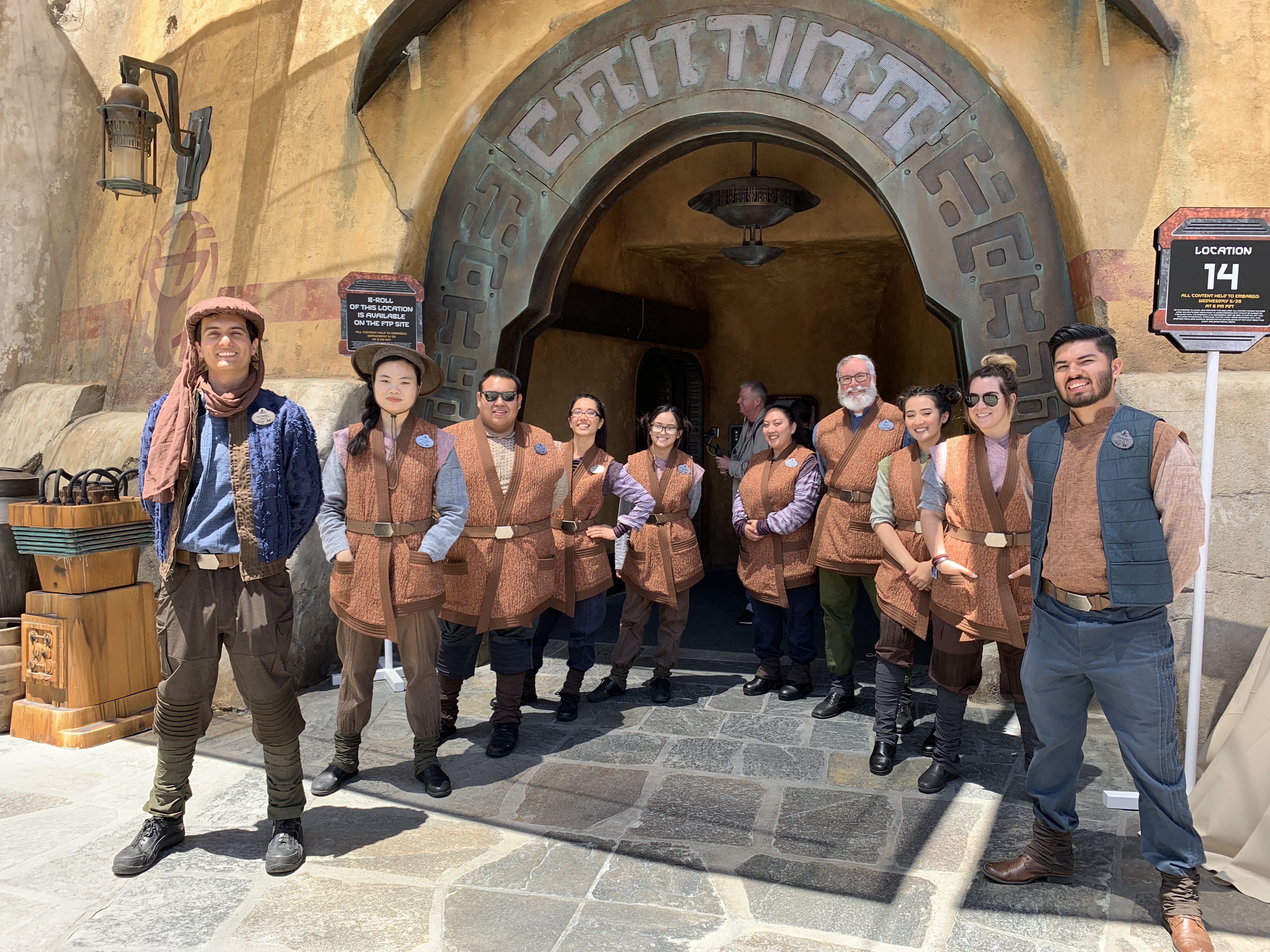 Yet, the highlight of it all came from the touching opening ceremony that featured Star Wars legends Mark Hamill, Harrison Ford, Billy Dee Williams, and creator, George Lucas. As seen in the video above, each of them shared a touching moment with the fans and were just as much in awe over Galaxy's Edge as everyone else. The land is the ultimate dedication to all they've worked so hard to create within the Star Wars universe over the past 40 years. Of course, as Mark Hamill said himself, none of this would be possible without the fans.
Still, the saga of Batuu and Black Spire Outpost is just beginning. There are still so many surprises left to uncover and a whole galaxy of possibilities to reveal. Stay tuned, as we will be there every step of the way. Reservations will be required to visit Galaxy's Edge from May 31st to June 23rd. After June 23rd, reservations will not be required, but the land will still be subject to capacity. You can learn all about how to redeem your reservation by clicking here.
Happy opening weekend to Star Wars: Galaxy's Edge. May the Force be with you all!