This post contains affiliate links and our team will be compensated if you make a purchase after clicking on the links.

Your movie collection is about to get a little sweeter with the release of Disney's Christopher Robin on Blu-Ray/Digital, bringing Pooh and his beloved friends from the Hundred Acre Wood home to enjoy on the small screen. You can read our full review of the film here, which goes into detail about what to expect in this new adventure.
When you dive into the special features, you will find a short list of featurettes, each pertaining to the movie magic dedicated to bringing Pooh and his friends to life in live action style.
For those who don't know the history behind how Winnie the Pooh became the iconic Disney character we know and love, these mini-features really give you the opportunity to see Walt's admiration for A.A Milne's famous stuffed bear. It took Walt over 20 years to bring his vision to life, and from the very first animated short, people worldwide fell in love with him just the way Walt did way back in the early days of his daughters' childhoods. The series list brings that all in perspective, giving you the full story in a condensed and quick run time. Any nod to Walt is wonderful, as it goes to show how powerful his legacy still is to this day.
The disc also includes a special look at legendary voice actor, Jim Cummings, who reprises his role as Pooh and Tigger in the film. Cummings, who spoke with Socalthrills earlier this year about the picture, is the heart and soul of Christopher Robin, so it's great to see a focus on his incredible work with Pooh even if it is just for a moment. It's hard to not smile when you hear Cummings. He really brings his all into this performance, and the feature brings it all to you in a nicely wrapped bow.
Here's a full list of special features included:
A Movie Is Made for Pooh – Learn how the "Stuffies" are magically brought to life.
Pooh and His Friends Come to Life – See how love, magic, and special attention to detail were put into every frame.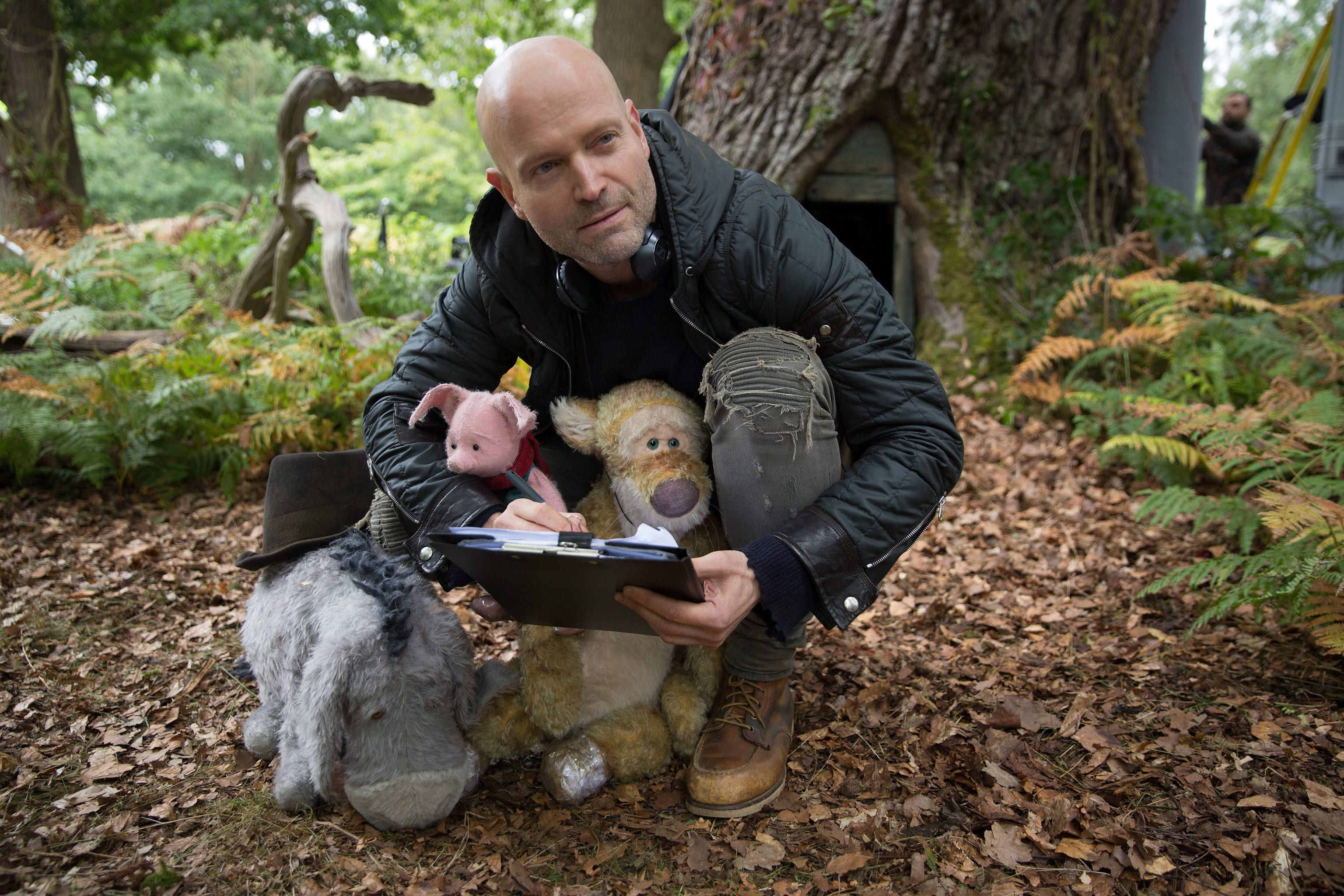 Pooh Finds His Voice – Follow the iconic "voice of Pooh" from voice actors Sterling Holloway to Jim Cummings.
Pooh and Walt Become Friends – Explore the legacy of Walt Disney's love for Winnie the Pooh
Though, as charming as the features are, they are very few and far between. For die-hard Winnie the Pooh fans, a more in-depth collection should have been made. Given the nature of the production, there must be plenty of behind the scenes footage, cast interviews, and even on set bloopers that would have made this a fully packed release. Nevertheless, it's still a beautiful film and a must have for any fans of Pooh and the Hundred Acre Wood. Disney's Christopher Robin is now available to take home, don't miss your chance to add it to your collection.
[amazon_link asins='B07FDP7ZN1,B077PK751Z,B07FVDL5BB,B07K8RRHNN' template='ProductCarousel' store='socalthrill01-20′ marketplace='US' link_id='61bf1d0a-e419-11e8-bc01-53dfd429cbda']